Fashion has gone starry-eyed for the new season, outshining the night skies with flickering constellations, mystical moons and all the supernova sparkles. Whether you wanna go full-on rocket man with celestial jewels or play it low-key with subtle extras, here are five reasons why the star trend will send your style levels soaring this season.
1. All-Star Statement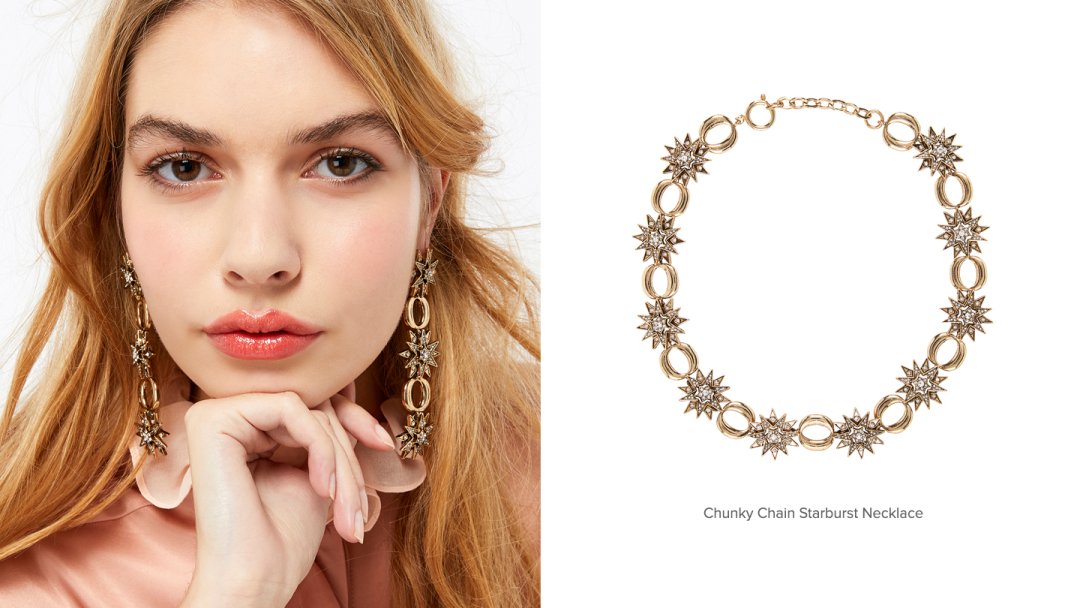 Celestial jewellery is in orbit for AW17, with statement designs making up the most sought-after styles on our AW17 wish-lists. Get in on the interstellar action with these selfie-ready starburst earrings in glistening gold, or make your collar pop with its matching necklace for all the mystical feels.
2. Stellar Weather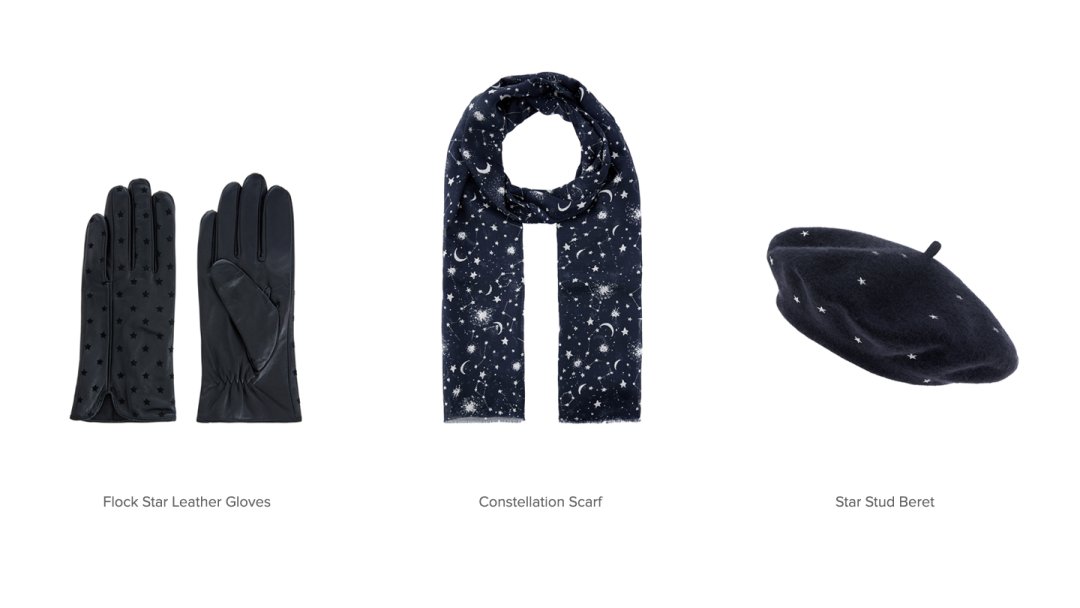 No photos plz – winter warmers are getting the star treatment for AW17. From star-strewn scarves and embroidered berets to flocked leather gloves with all the glam, these cold weather wins are getting in on that astronomical aesthetic, mixing small-scale patterns with the dreamiest twilight tones.
3. Brooch The Trend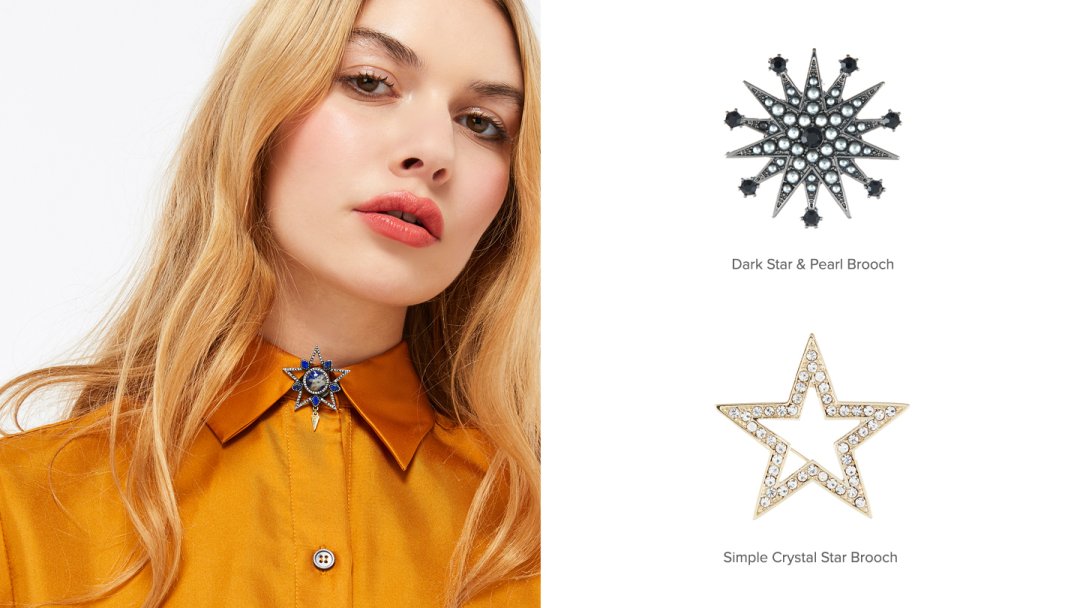 Newsflash: you don't have to be the actual queen of England (or, y'know, your nan) to pull off a brooch. From bejewelled beauts to simple sparkles, the star trend has taken these pint-sized pins and made them cooler than ever before. Wear them on button-up blouses for all the vintage vibes, or bring the dazzle to your denim faves with a cosmic cluster of brooches.
4. Bag It Up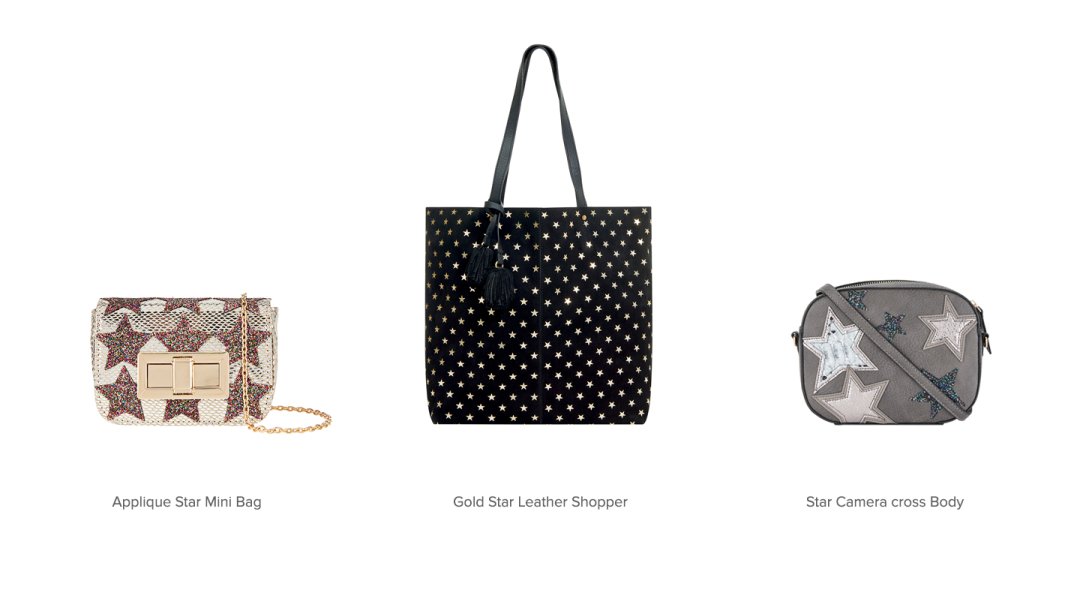 Bags are also taking tips from space-age styling. Give your arm candy a galactic glow-up with star-spangled leather shoppers and appliquéd camera bags, or light up the night with a metallic mini bag, covered in glittering constellations.
5. Off The Cuff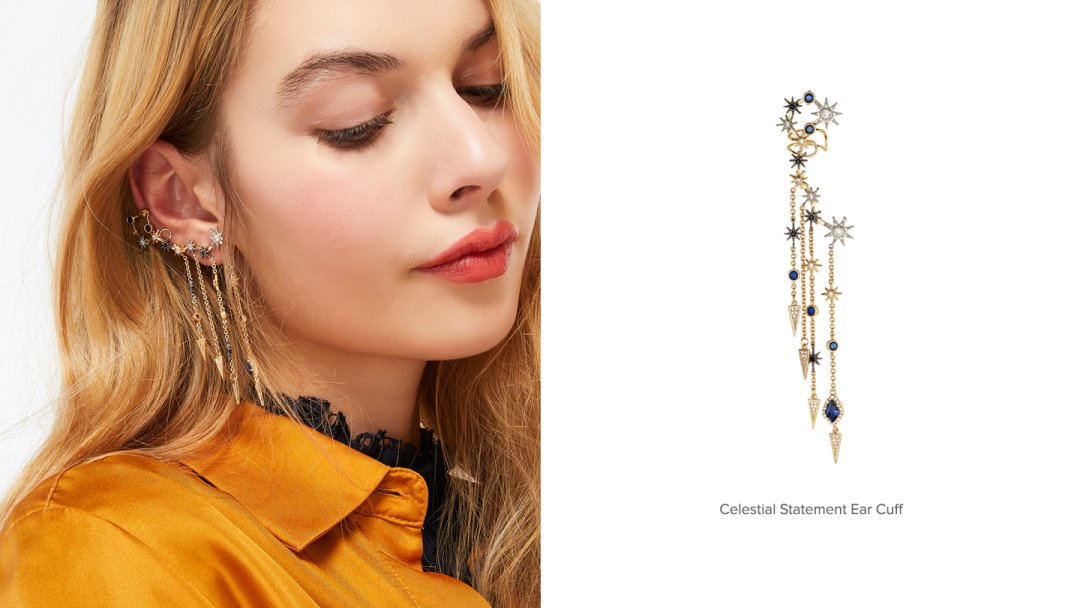 Taking the star trend and giving it some edge, ear cuffs are the most mega way to take on celestial jewellery this season. Make your Insta feed feel out-of-this-world with this statement style (it's limited edition, FYI), adorned with tiny, twinkling stars on swishy gold chains. So dreamy.