OK just admit it: your one Christmas wish is to make your pup Insta-famous, right? Not gonna lie, it's kinda ours too – and we might just know how to make it come true. From fun festive dress-ups to cosy novelty knits, we've rounded up the most paw-some Christmas gifts for dogs, all guaranteed to send your pooch to a whole new level of pet stardom.  Wag this way…
Grotto Fabulous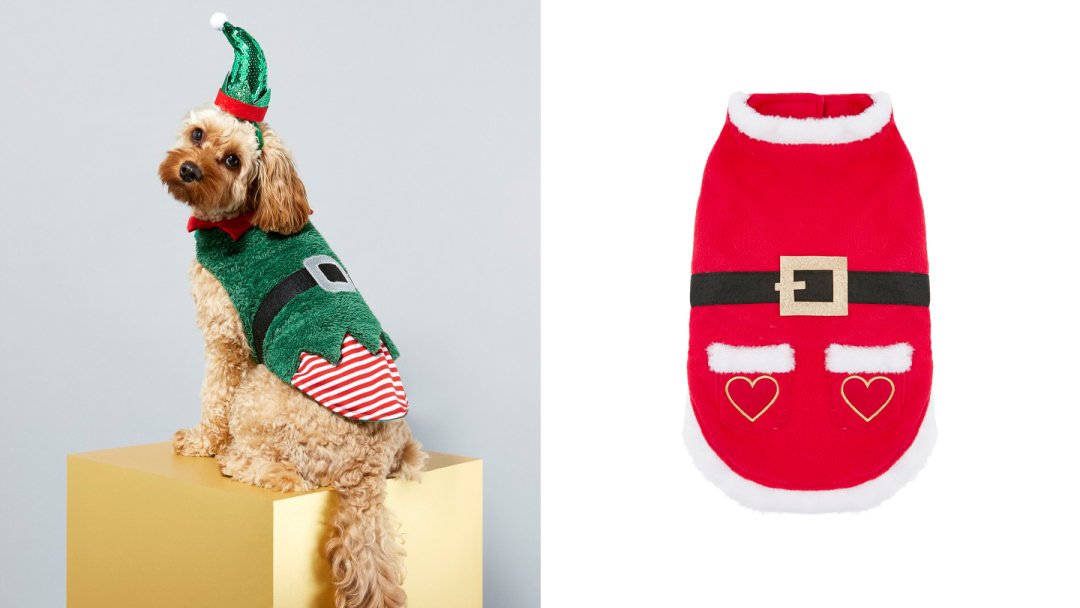 Turn your pet pup into Santa's little helper with this fluffy green elf costume, making it look even extra with a sparkly headband that'll make your Insta Stories go boom. Or, give Saint Nick a run for his dollar with this Santa Paws get-up, complete with faux fur trims, a glittery mock-belt and pockets with actual hearts on them. Literally cannot deal.
Hipster Hounds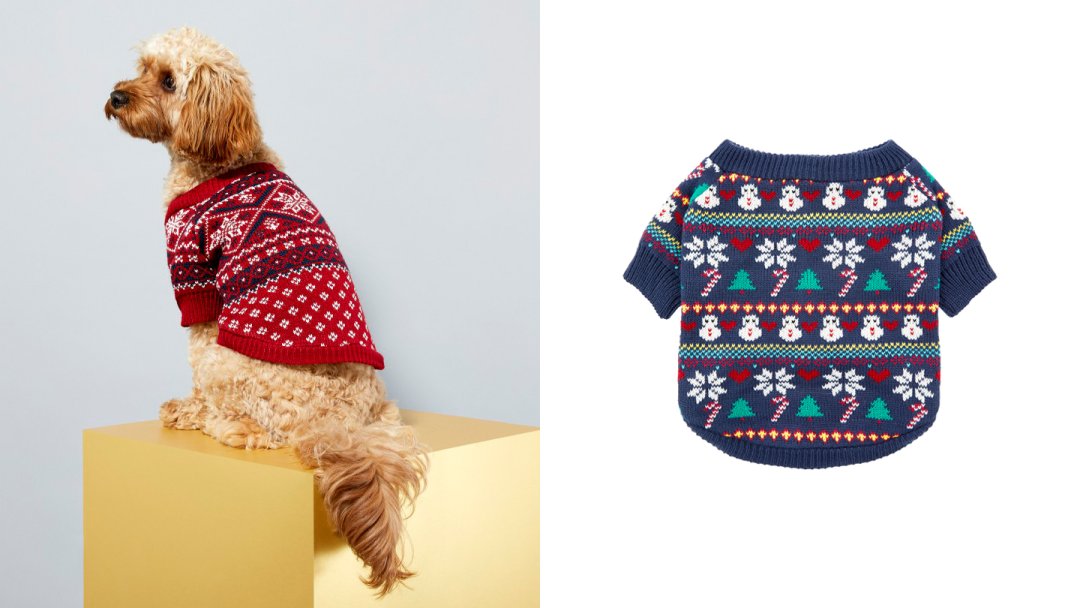 If your doggo rocks a bow tie on the regular, has a beard (well, sorta) and a coffee shop addiction (even if it's only 'cause of you) then congrats: you have a four-legged hipster on your hands. Available in classic red and a snowman-covered navy number, these fun Fairisle jumpers for dogs are suitably festive and promise to keep street cred levels on an all-time high.
Paws for Pom-Poms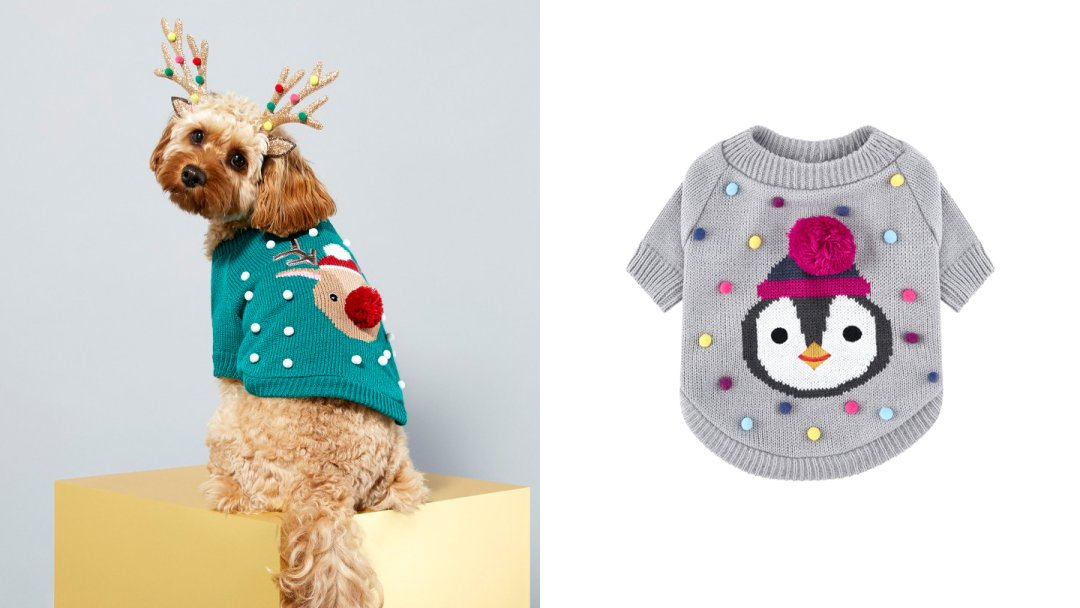 What's cute, fluffy and covered in pom-poms? Your pooch at Christmas, ofc. Whether you go for a red-nosed reindeer or a beanie-wearing penguin (too much cute), these colourful knits come with fun 3D deets that are sure to rack up the likes on Insta. Need more sparkle? Glittery gold antlers with added pom-poms are the extras you need.