Statement earrings have been causing quite a stir across Instagram and the fashion world in 2017 and, come party season this winter, you'll be left behind if you don't have a pair. From dramatic drop designs to in-your-face sparkle, these stand-out styles are reigning supreme on the runway once again.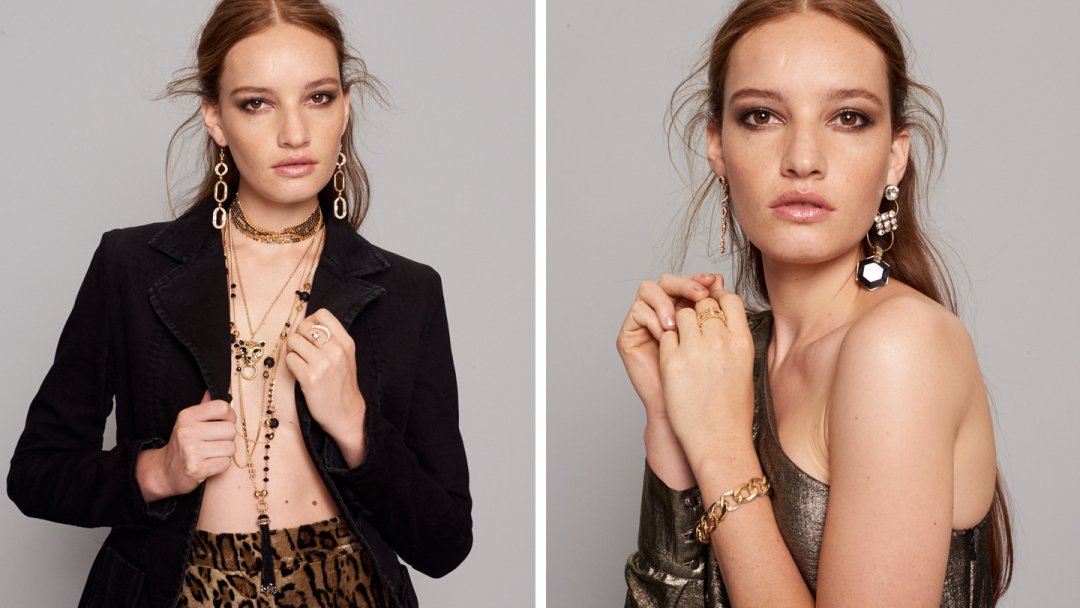 Social media is taking notice too and there are over 225,000 #statementearrings posts on Instagram alone. Across Instagram, we've spotted that the three most popular statement earring styles are:
• #tassleearrings (189,003 posts)
• #hoopearring (140,660 posts)
• #dropearrings (63,709 posts)
Since 2016, Pinterest has recorded a 425% increase in the number of fashion-savvy users saving ideas for statement earrings. Individual styles are up too: tasselled earing saves are up 475%, hooped 400% and drop earrings up 265%. With this in mind, we've teamed up with Pinterest to further understand the statement earring phenomenon.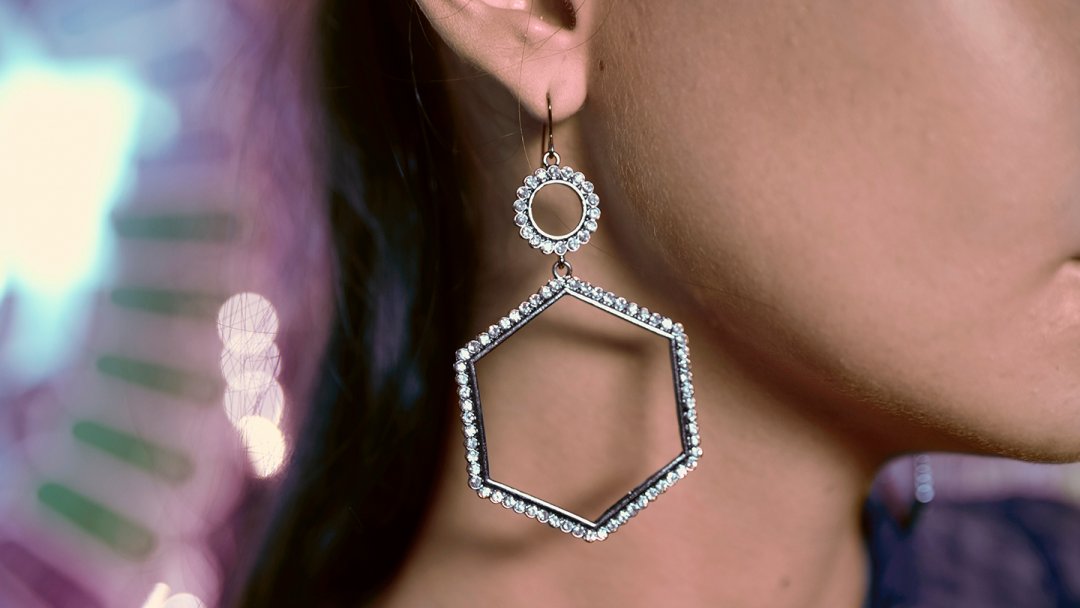 Why are statement earrings so popular?
After dominating catwalks all over the globe in the 1980s, what is it about statement earrings that keeps us coming back for more? Whether worn as a pair or as on their own for mis-matched vibes, it's the versatility of these loud and proud, shoulder brushing pieces that makes them so mega. The statement earring is the perfect focal point for every angle, outfit and, of course, the perfect selfie. Oversized shirt? Well-worn denim? No make-up? Look no further than statement earrings.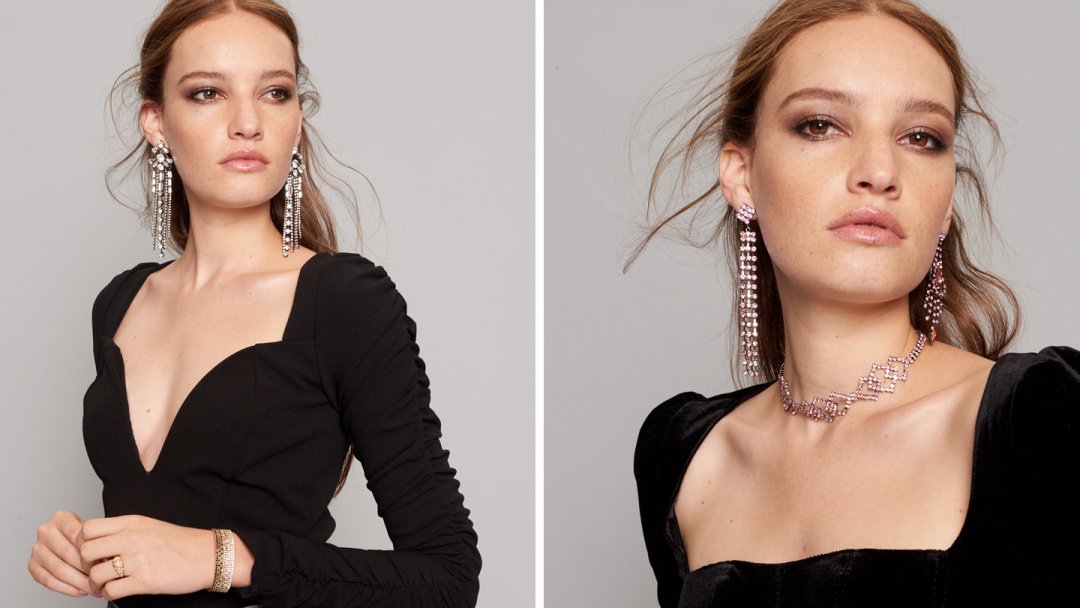 Make a statement without the commitment
This is fashion with efficiency. There's no need for high-risk looks: these earrings are the new statement lip. Transform your look in a snap with bigger and brighter or mismatched statement earrings – they're the tonic for your fashion endeavours this festive season. British Vogue jewellery editor Carol Woolton thinks the trend breaks the norms of fashion. "Often things are shown on the runway and then people won't wear it," she says. This time, though, things are different. These statement pieces are no longer resigned to the catwalk, and unlike many facets of fashion, they are one-size-most-certainly-fits-all. There's no pesky ring size. What you see is what you get. This is no longer costume jewellery, and the gap between fine jewellery is narrowing all the time.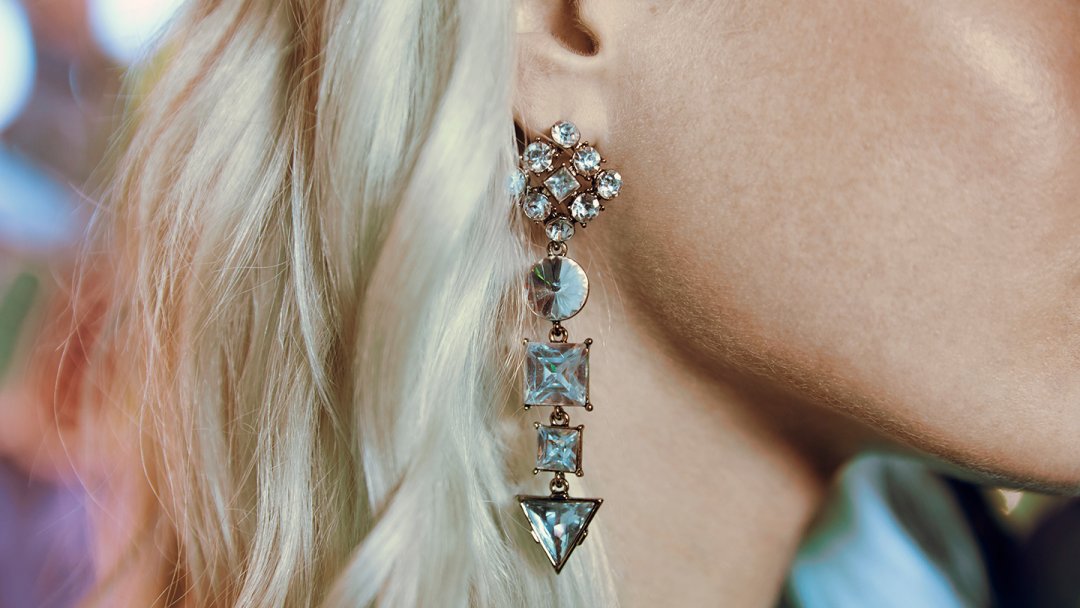 How to get statement earrings right
Just choose a popping lipstick and the jazziest number for your ear. There are just a few things to bear in mind.
Keep it comfy
If you're out and about, don't go for earrings that will get in your way. All good things in moderation, and just avoid sudden movements! Even Beyoncé managed to rip out her earring mid-concert in 2016.
Don't complicate it
Statement earrings look after themselves so keep your looks minimal and let them shine. It can be tricky, but the sign of a gold-standard wardrobe is that you don't have to stop and think when you're grabbing an outfit.
Experiment with colours and textures
Statement earrings are an excellent opportunity to mix up your style almost overnight, so choose some riskier colours and make them your own. Mix and match your styles and create an individual style in a flash.
Be unique
Take influence from Sade's hoops and Madonna's crucifix. Vintage styles with modern twists are on-trend this season, with the resurgence of silk tasselled earrings at the top of the pile. Find the style that best expresses your individuality.
Add up the cost-to-wear ratio
Unlike seasonal coats, midi dresses and former-favourite high heels, fine jewellery and statement earrings offer lots of wearability regardless of other trends going out of fashion.
#Statementearrings are here to stay. It's one of the most accessible trends around, from the catwalk to the high street and car boot sales, anyone and everyone can get in on the action.