Whether you're driving home for Christmas or, y'know, facing a five-hour train journey with a massive bag of presents to boot (Santa who?), it's no secret that packing for the festive season is no easy feat. Need a hand? Take our fun (and v important) quiz to find out what you should be taking in your holiday holdall as you head home for all the Christmas LOLs.

What's your favourite festive snack?
A: Prosecco crisps, obviously.
B: Candy canes – it *is* one of the main food groups, after all.
C: Hot chocolate with all the marshmallows.
What are you looking forward to most about Christmas?
A: Going out-out with your home-girls (and smashing the Boomerang game).
B: Playing games with the fam.
C: Long, winter walks and kicking back in front of the fire.
What's your festive wrapping style?
A: Metallic gift wrap with co-ordinated ribbons.
B: Wrapping paper covered in Santa and snowmen with a bit of glitter thrown in for good measure.
C: Brown paper, string and a sprig of holly.
What's your ultimate Christmas film?
A: White Christmas.
B: Elf! What else?
C: Love Actually.
What's your Christmas Day style vibe?
A: Sparkles from head to toe.
B: An all-singing, all-dancing novelty Christmas jumpers.
C: Pyjamas all day!
Mostly As: The Fashion Girl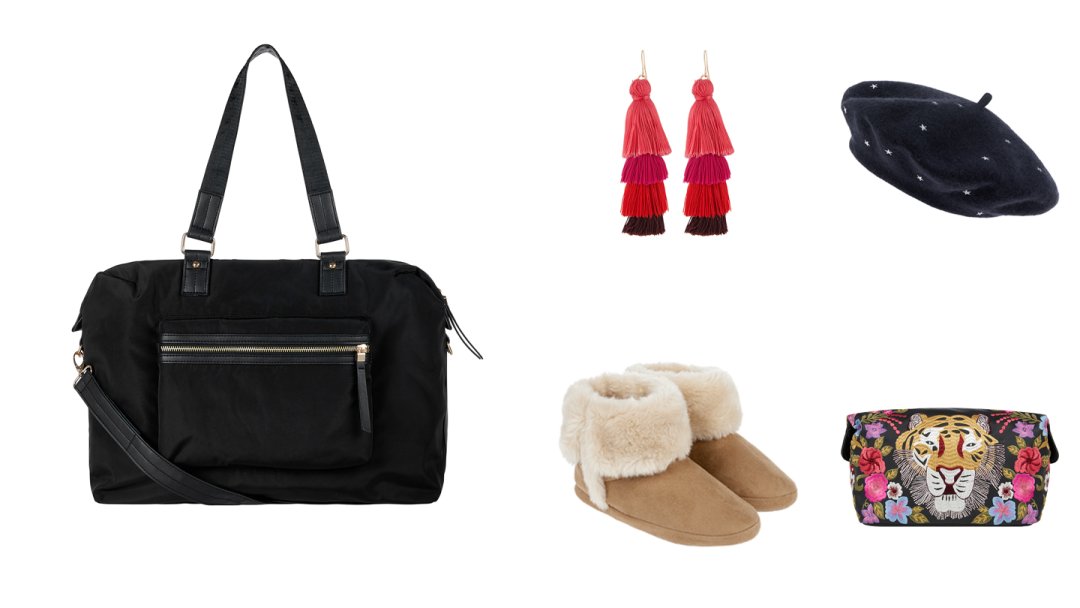 Nights out with the girls, shopping sprees and plenty of fizz: you so know how to do Christmas in style. Fashion your festive comeback with it-girl accessories, from tassel earrings to star-studded berets that are sure to rack up all the Insta likes. Need to recharge? A cosy pair of slippers and pampering products (in your new so-extra make-up bags, obvs) are your night-in essentials.
Mostly Bs: The Festive Girl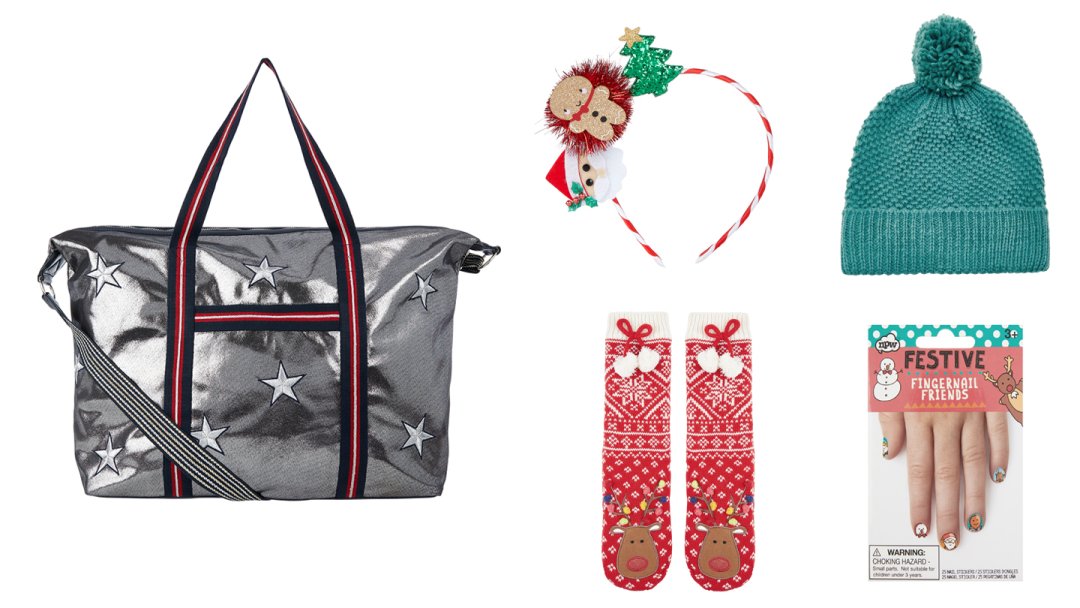 OK, so, we're not being funny but you could *totes* give Buddy the Elf a run for his money. From the festive films to the decs (more tinsel plz), your love for Christmas knows no bounds so head back to home ground with these novelty numbers to spread plenty of holiday cheer – we're talking festive winter warmers, headbands and nail transfers to match your loudest Christmas jumper.
Mostly Cs: The Cosy Girl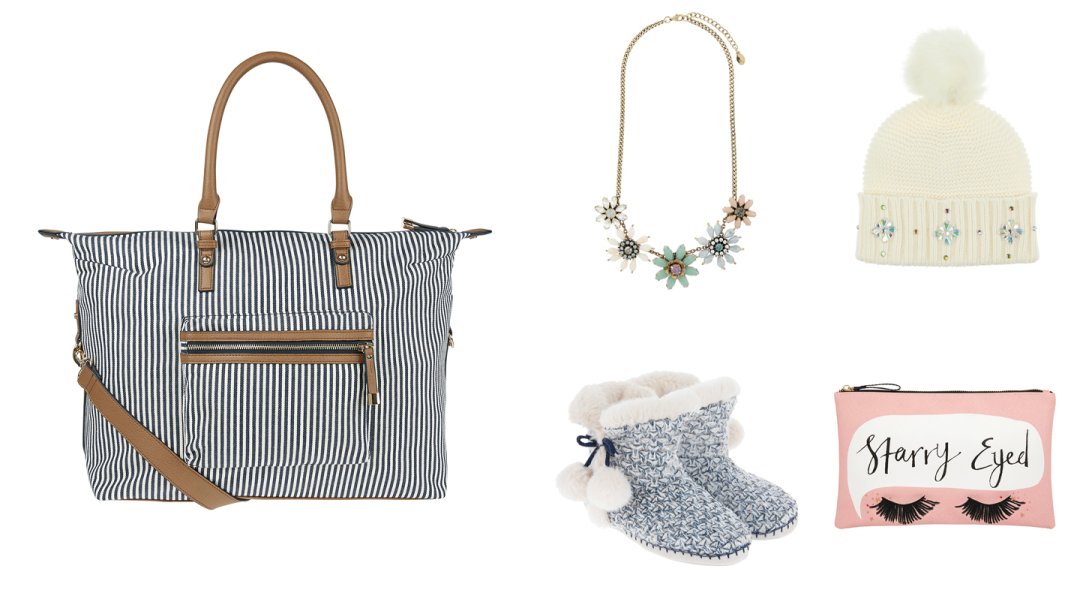 If you're spending the holidays snuggled up in front of the fire surrounded by all the mince pies and Christmas films on repeat (this might just be the actual dream), then you're a true cosy girl at heart. Top up your weekender with toasty winter warmers, PJs and slippers that'll help you live your best snug life, and glam up for the festivities with statement jewels to out-sparkle the Christmas tree.