You know that one friend who's always cold? Well, things are about to get a whole lot cosier for her. Packed with the toastiest winter warmers, night-in essentials and pampering treats, our super-cosy Christmas gift guide has her festive wish-list more than covered. The snuggle is real.
Toasty Toes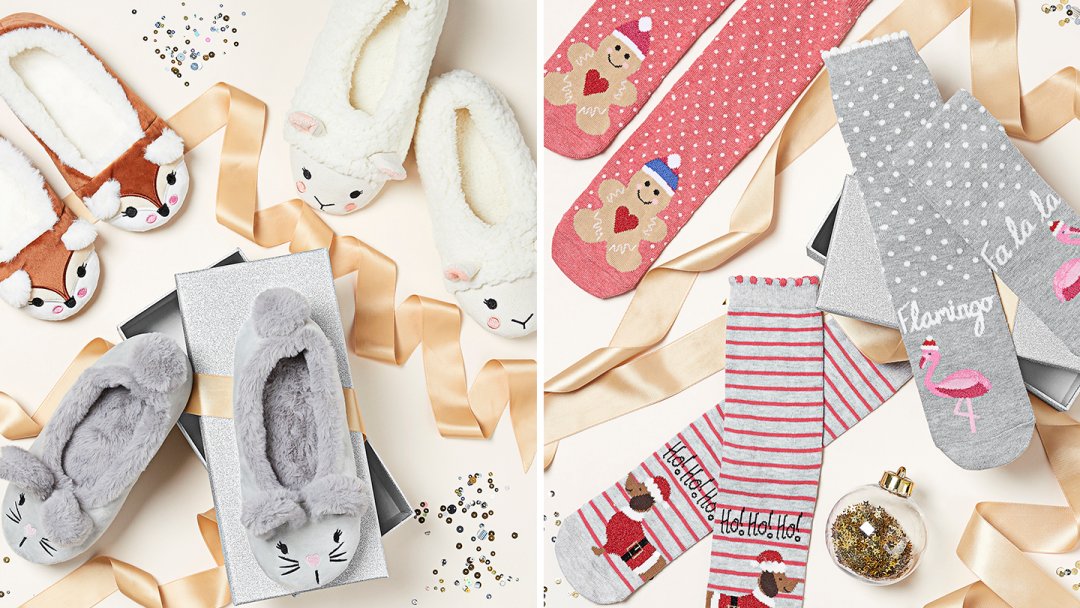 If she has more socks and slippers than Carrie Bradshaw had shoes (ngl, this sounds a LOT like us), then these perfect pairs are sure to hit the mark this Christmas. Take your pick from super-cute novelty animal slippers with actual 3D ears or snuggly socks with playful prints, from flamingos to festive pooches.
Pamper Party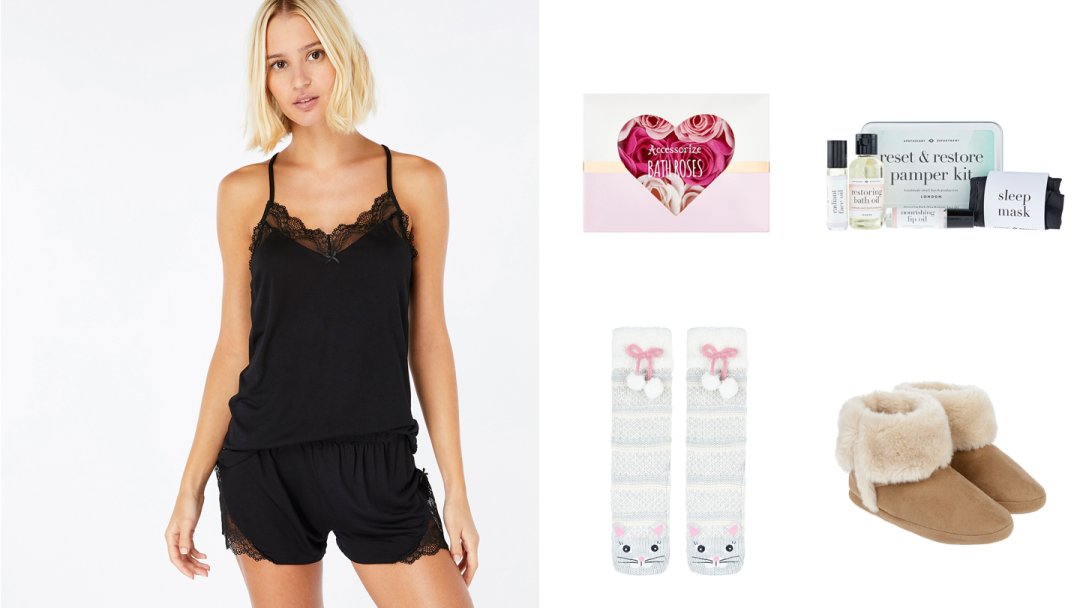 Wanna pamper your best gal for Christmas? Make all of her cosy night in dreams come true with a pretty pair of PJs (worn under her fave fluffy dressing gown, obvs) plus a stocking full of gifts – we're talking bath and beauty treats, slipper socks and the cosiest boots that she ever did see.
Cold Weather Cool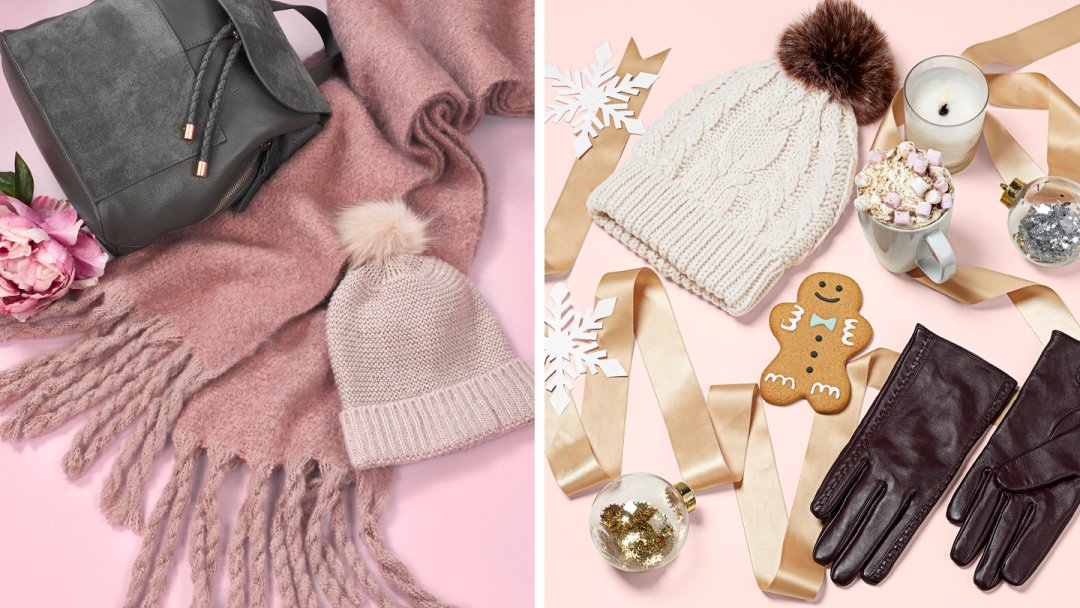 Yeah, we know: getting out of bed is a bit of a 'mare right now (dark mornings, you are not the one), but it's nothing that a few winter accessories can't fix – and your BFF will love you for it. From chunky scarves and bobble hats to must-have mittens, these toasty picks will keep her warm without cramping her cold weather vibe. Throw in a cool 'lil bag and the snug life is all hers.