Jet-setting travel blogger Jess Gibson from The Travelista packed her bag and jumped on a plane to the city that never sleeps – and we can't get enough of her Big Apple fashion get-ups. Wanna see more? Here's her New York City style diary…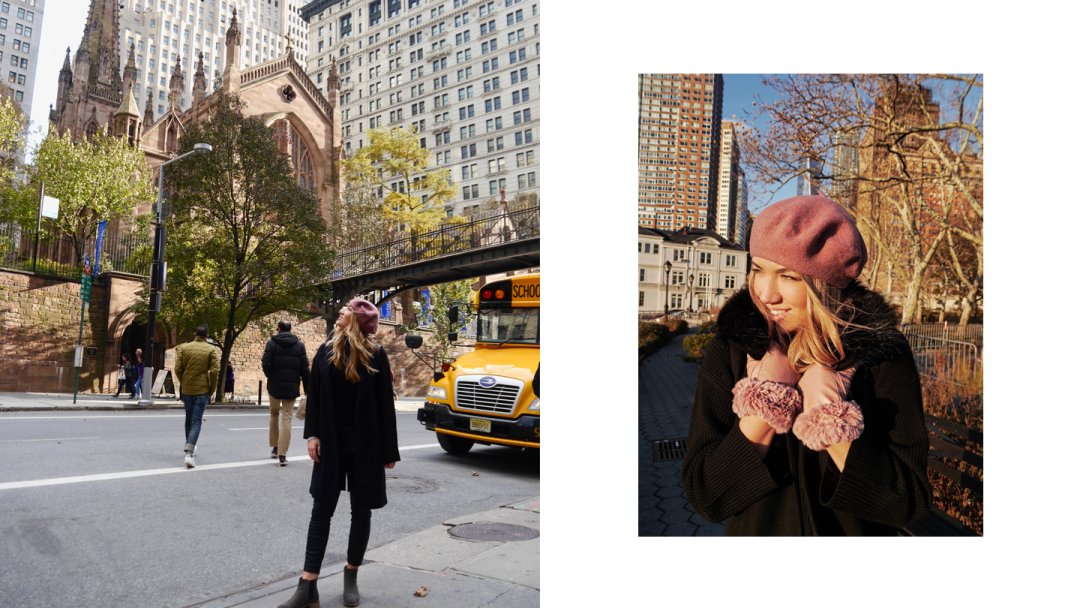 I've dreamed about visiting New York City ever since I was old enough to watch the films that are set there. Despite all the preparation that I did before hand, nothing could have prepared me for that feeling of excitement as we crossed the Brooklyn Bridge into Manhattan.
Day One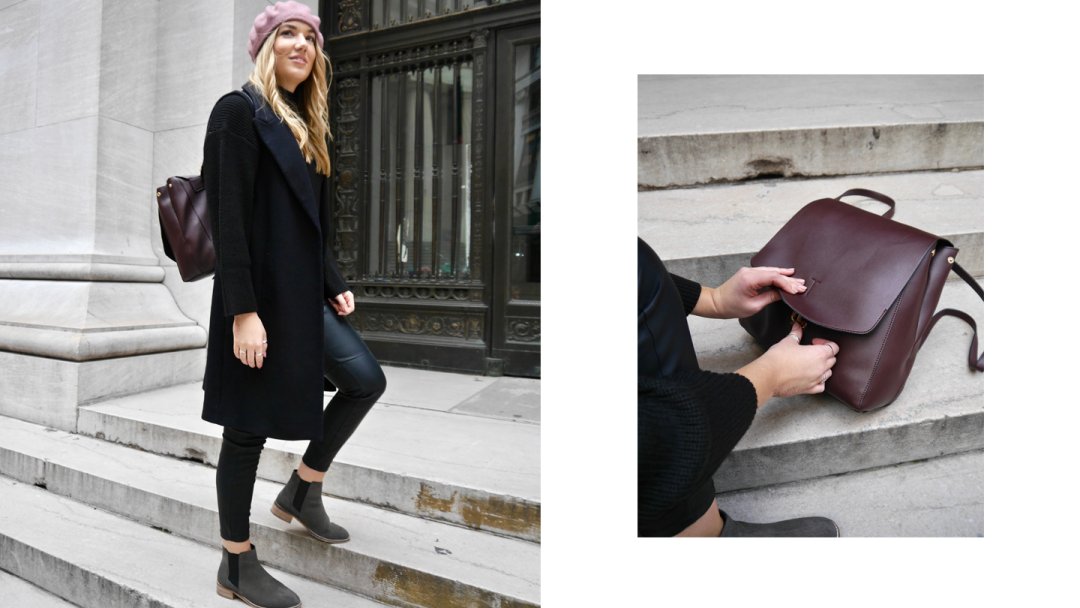 Ever since I packed this backpack into my suitcase, I knew it was going to be a staple for me in New York. The deep burgundy leather is perfect for autumn and winter, and the structured shape and gold handle give it a really luxe feel. I went for an all-black outfit on day one and added a pop of colour with the blush pink beret and pink fur trimmed gloves. Along with my suede ankle boots, it was the perfect sightseeing outfit for Downtown Manhattan. We visited Wall Street, the 9/11 Memorial Museum and caught the water taxi to see the Statue of Liberty.
Day Two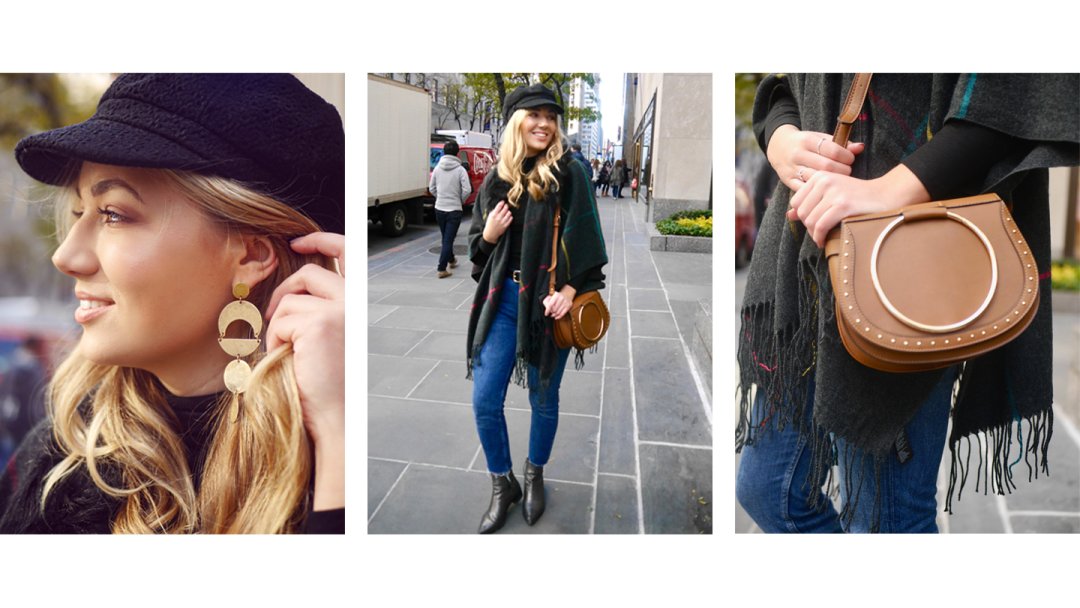 We planned to go at a slower and more relaxed pace on our second day, so I threw on my bright check poncho and paired it with a black baker boy hat and tan saddle bag. Along with my favourite mom jeans and gold statement earrings, I felt both comfortable and stylish. We headed up to the Top of The Rock viewing platform on top of the Rockefeller Centre for 360 degree views of New York City. It was freezing but totally breathtaking!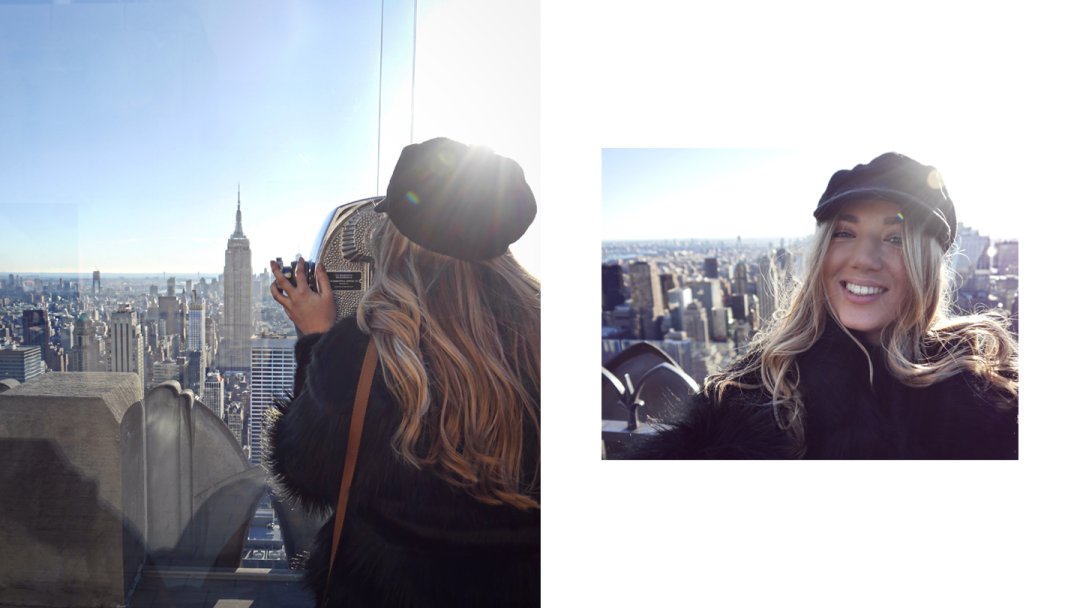 Day Three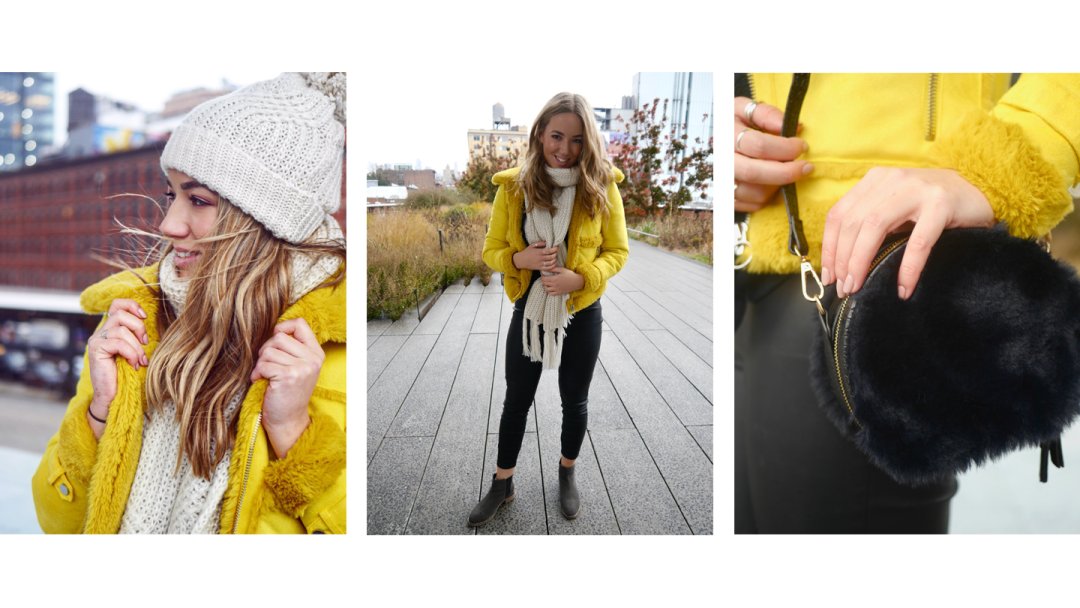 On our third day, we went to check out the Chelsea Market where I tried my first slice of famous New York pizza. From there, we stepped onto the High Line which is a 1.45 mile long park elevated over the west side of Manhattan. The High Line was formerly the New York Central railroad and its totally free to access. I wrapped up warm in this cute cable-knit beanie hat and matching scarf, and accompanied with look with my fur trimmed cross-body bag, suede ankle boots and yellow shearling jacket.
Day Four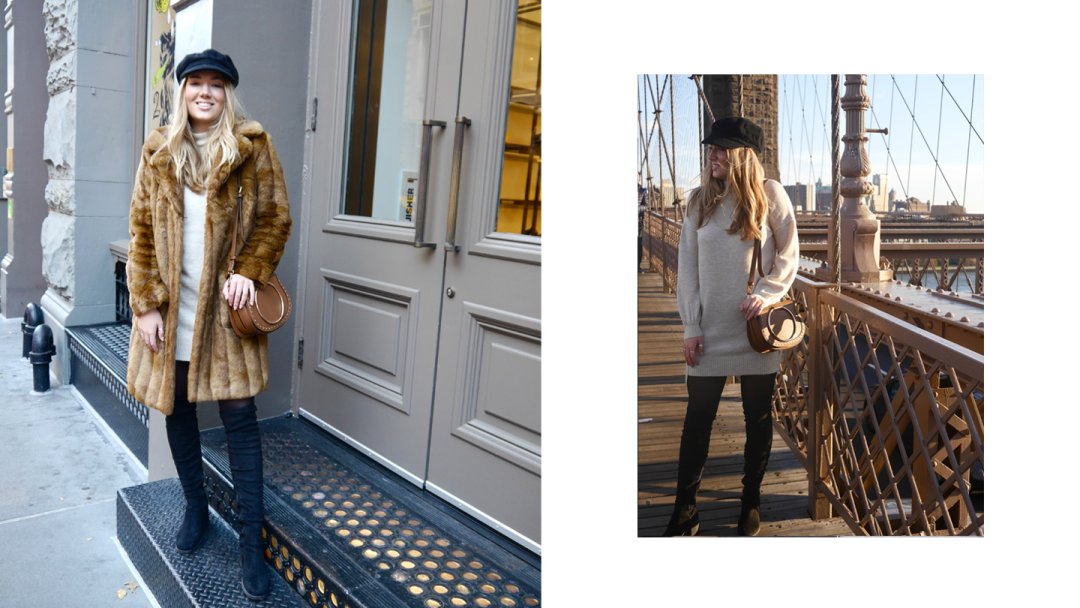 Although we crossed theBrooklyn Bridge on our way into Manhattan, I was so excited to walk it on foot on the pedestrian footbridge. Cars and yellow cabs zoomed below our feet as we looked back at the New York skyline – it was one of the highlights of our trip. I knew it would be cold crossing the river so I threw on my faux fur coat and styled it with my baker boy hat and tan saddle bag.
Day Five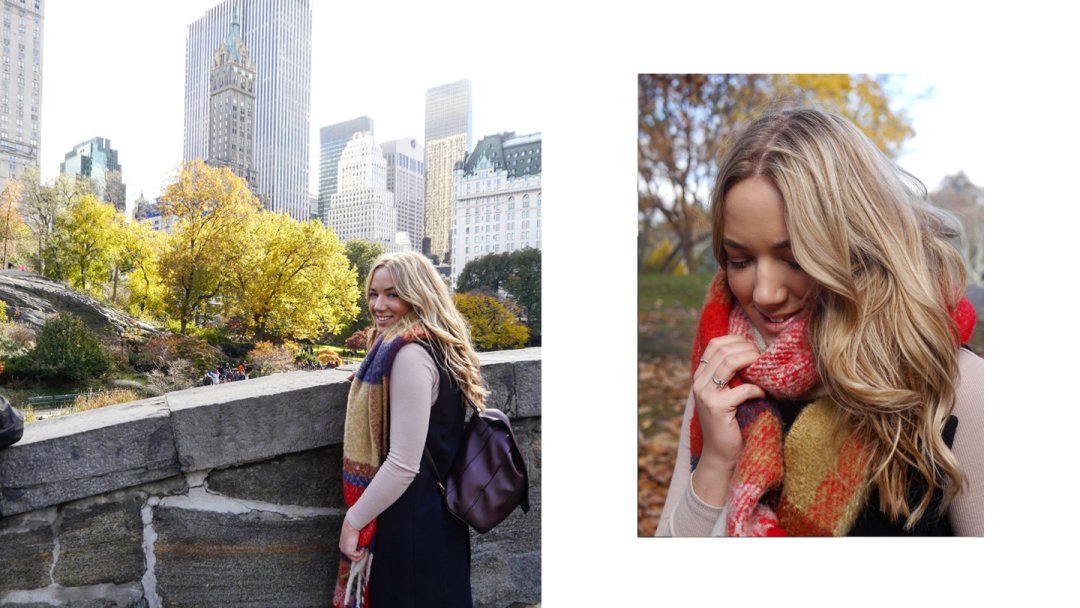 For our final day in New York we went to explore Central Park. I couldn't wait to see the vivid autumn colours so chose an outfit that was equally as autumnal. This cosy checked scarf kept me incredibly warm and toasty whilst adding a stylish statement to my look. I wanted to stay hands-free to take lots of photos, so I wore my burgundy backpack again, which fitted in all of my travel blogger essentials. We had just about enough time to fit in one more indulgence so we went for pizza at Serafina Restaurant on the Upper East Side. My trip to New York was undoubtedly the highlight trip of 2017 for me. I am already dreaming of when I can return and the fabulous outfits I can take in my suitcase!
Written by Jess Gibson, founder and editor of award-winning UK travel blog The Travelista.