Can't wait till summer? Get your dose of sunshine right now with the new-in beachwear drops that are begging to be whisked away on a cheeky 'lil getaway. From mega-babe bikinis and cover-ups to the hottest beach accessories, these holiday must-haves will get you hyped in no time at all. Soz winter – we're so over you.
1. The Swimsuit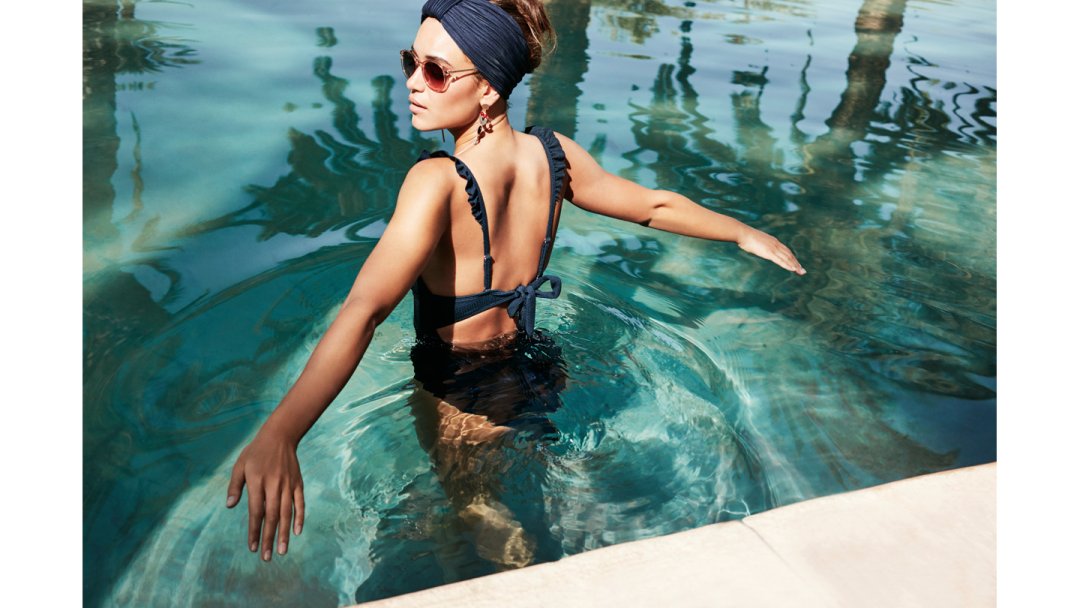 Whether you're relaxin' and maxin' by the pool, or having a splash in the sea, this new-in swimsuit will serve up serious levels of sass. Designed in nautical navy, this frilled fave comes with a plunging neckline, plus a cute cut-out and bow on the back – so ready for those sunset 'grams.
2. The Bikini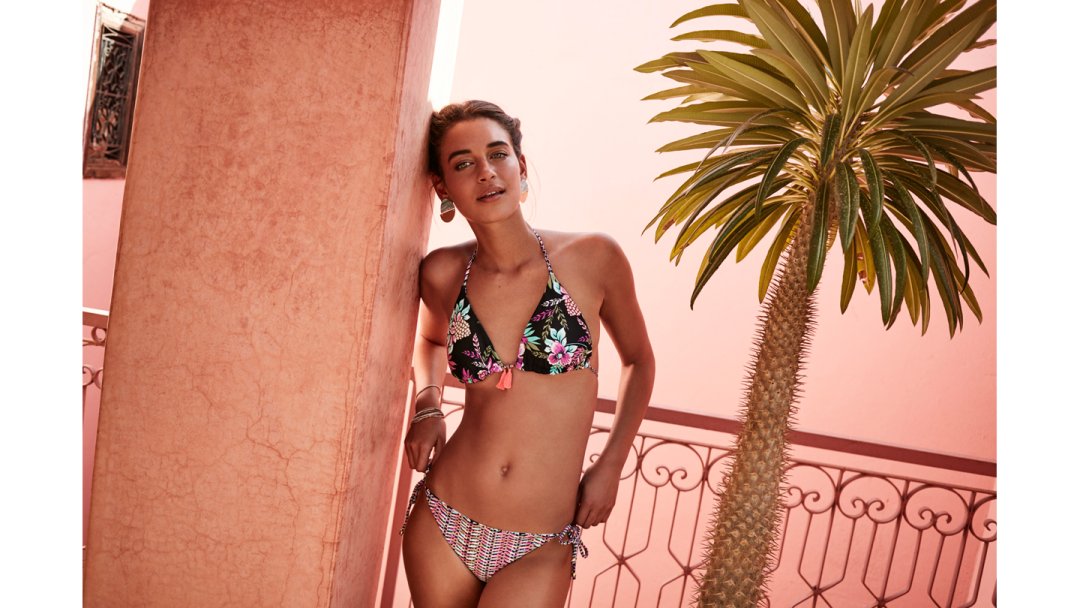 If your holiday wardrobe is basically 50% bikinis (sorry not sorry) then this two-in-one dream has got your space-saving needs covered. Printed with tropical flowers on one side and a bold tribal pattern on the other, this clever two-piece lets you switch up your poolside style *and* leaves you enough dollar for another cocktail. Winning.
3. The Shorts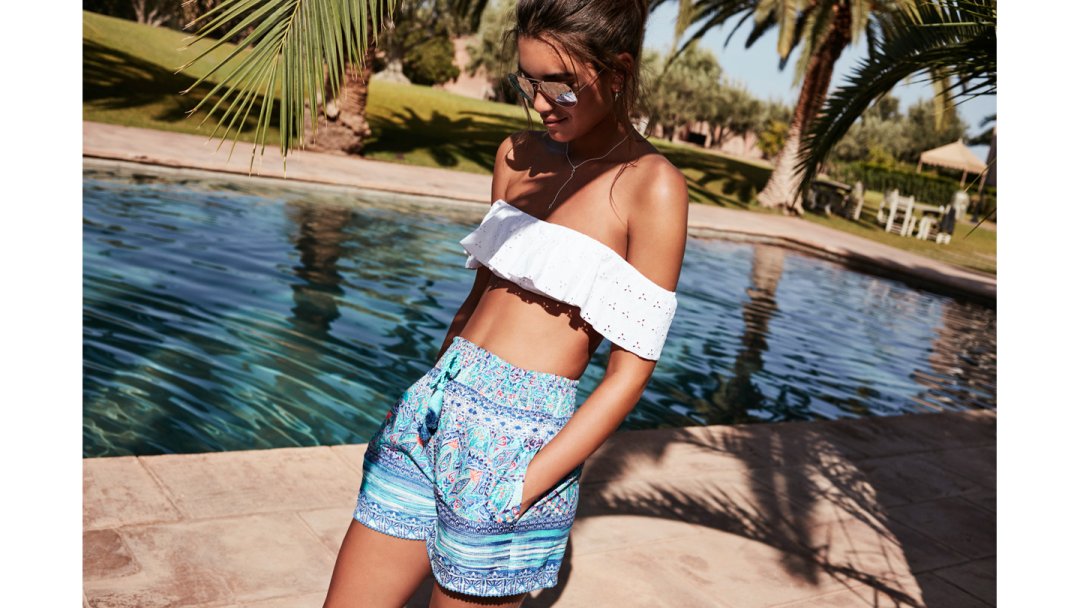 Even if most of your vacay plans involve lazing around on a sun lounger, you still need to nail what you're wearing to the bar for lunchtime LOLs with your holiday huns. Do it in a white bandeau bikini that shows off your tan to a tee, and team it with printed shorts that'll feel cool and loose in the midday heat.
4. The Cover-Up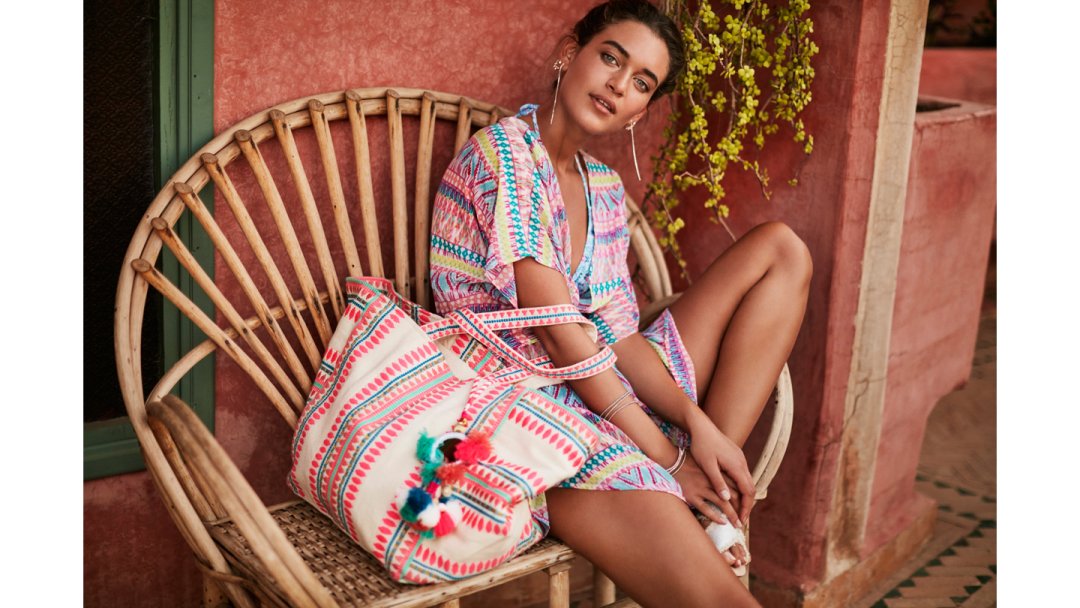 Beach-bumming isn't just a hobby – it's a way of life. Get in the mood for sun, sea and sand with this full-colour kaftan, printed with chevron stipes – perfect for taking you from beach to, well, beach. Add on a matching bag for all the stand-out vibes.
5. The Sunglasses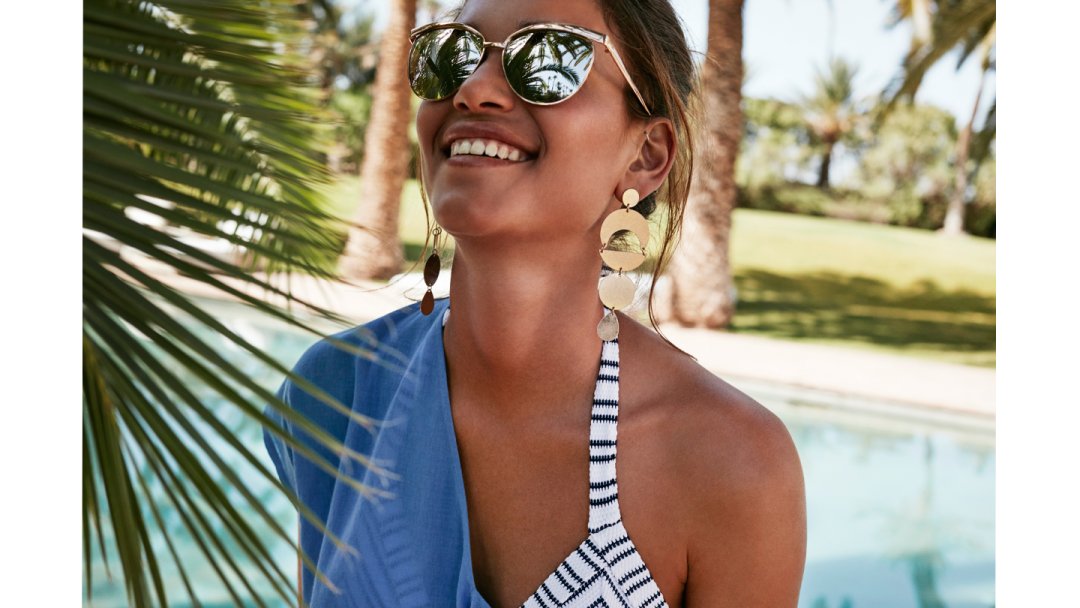 You might've not seen the sun for what feels like forever at this point so it could be easy to forget to pack your sunnies for your next beach break. Need a new pair that you couldn't bear to leave at home? Just get an eyeful of these rose gold wonders, designed with cool rounded lenses that'll keep out the rays and have you looking stylish until sundown.