Move over, millennial pink. Lilac is the colour of  2k18, packing a punch on the catwalks and on the streets, from top-to-toe pastel styling to accent accessories. But mark our words – this season's sugar-sweet hue is anything but twee, shaking off its cutesy connotations with clean, minimalist shapes and unexpected deets. So get ready to head into the violet hour – here's how to wear the lilac trend for SS18.
As Seen On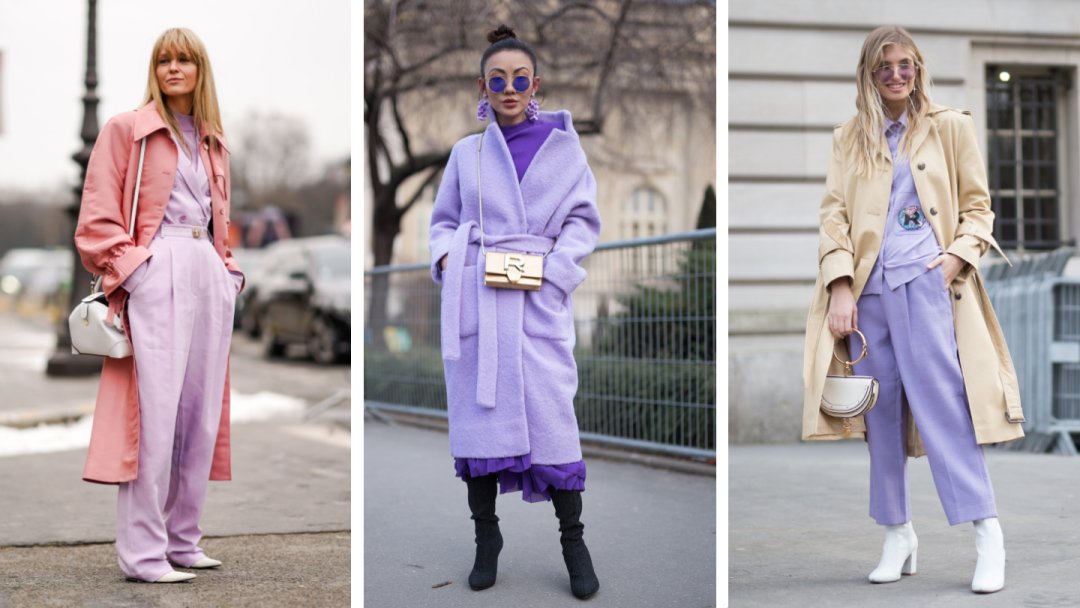 If the French fash pack are anything to go by, this is how to wear lilac well. Breaking out the parma violet feels for Paris Fashion Week, these street stylers bided adieu to winter (see ya, babe) with powder purple suits, wrap-around coats and softly-tailored separates, while out-there accessories came in the shape of tinted shades and shoulder-grazing statement earrings.
1. The Cross-Body Bags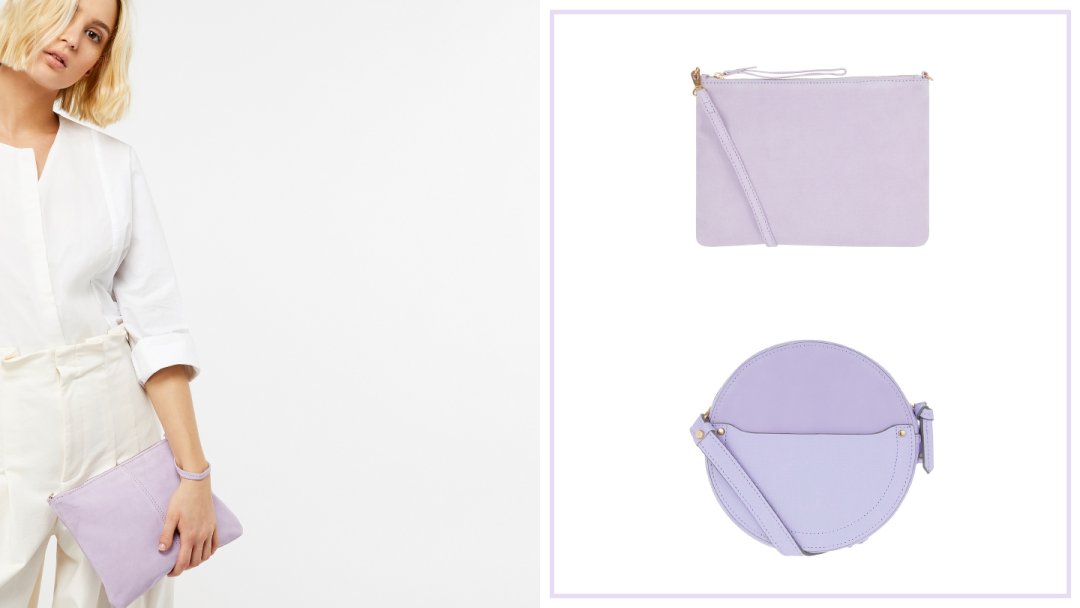 Cross-body bags offer a mega-easy route into the lilac trend, with down-sized designs adding all the spring vibes to any get-up. Grab a swish suede style to wear at big-deal occasions (nights out, weddings and prom – we're looking at you), or bring a 'lil lavender to weekend 'fits with a circle bag – aka the it-accessory of SS18.
2. The Everyday Bags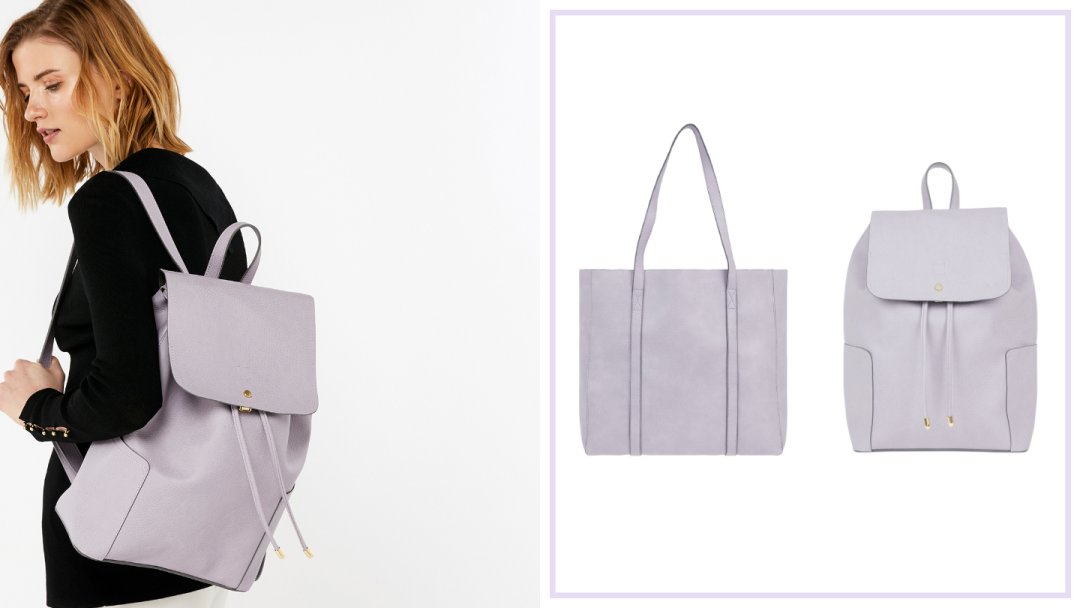 Wanna take lilac to the next level? Go big with a Scandi-style backpack in the candyfloss colour of the moment, designed with more-than-enough space for your everyday essentials. For something that's more work-to-weekend, make the supersized tote your number one hun.
3. The Spring Scarf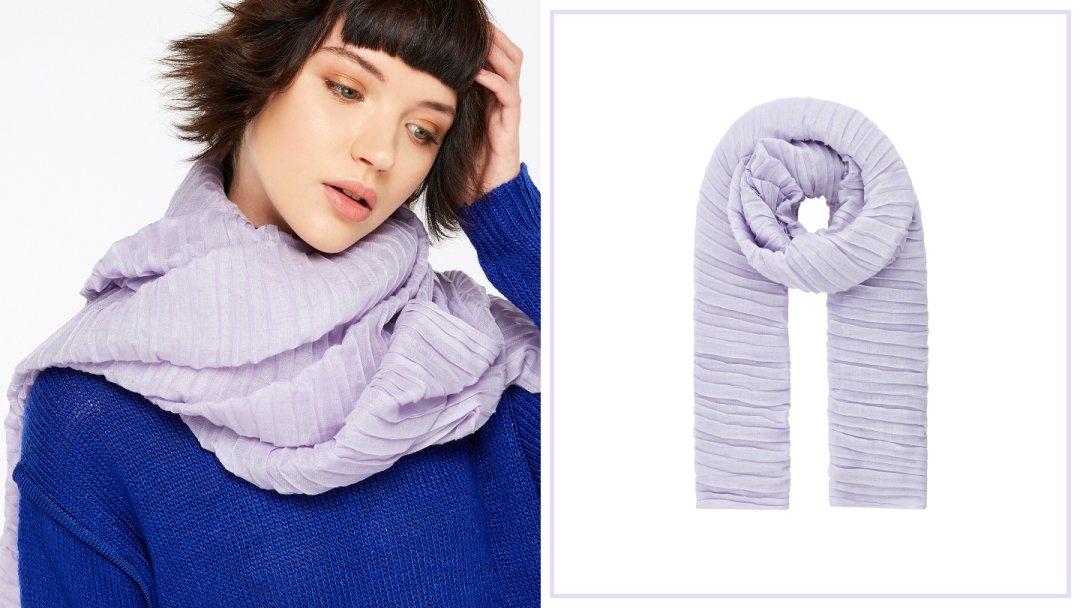 If the chills are showing no signs of backing down (eye roll) but you're so over your winter warmers, then consider the pastel scarf your between-season saviour. This pleated piece will make sure you stay wrapped up yet SS18-ready, and it's all thanks to its poppin' purple hue. Wear it with a bold knit for now, switching to a cool cami and oversized denim jacket for when the weather *finally* gets its act together.
4. The Earrings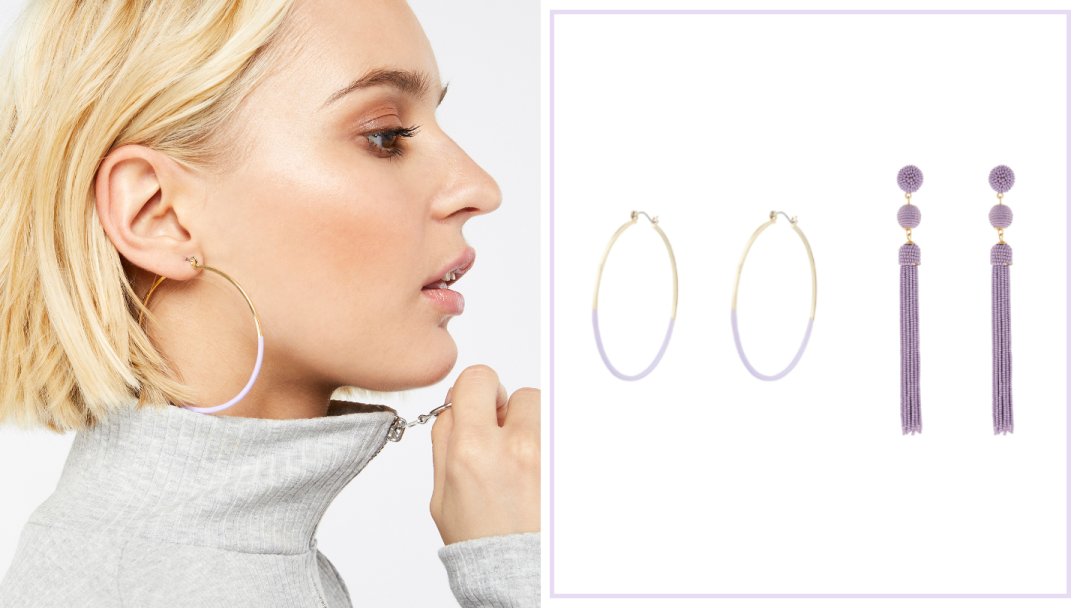 Whether you're a minimalist or a maximalist (or, y'know, somewhere in between), earrings are a so-now way to tap into the lilac trend. Get in that 90s state of mind with two-tone pastel hoops to wear with sporty shapes and retro get-ups, or swish on over from brunch to bar with beaded tassels, showing 'em off with slicked-back hair.
Read More
4 Exclusive Floral Accessories to Crush On
3 Blogger Looks from London Fashion Week AW18
5 Street Style Trends from London Fashion Week AW18