If rainbow brights/tropical prints/colours of any kind aren't really your thing, then you may find yourself in a bit of a pickle when it comes to planning your vacay 'fits. Ring a bell? Well, fear not. Featuring pared-back palettes and easy-as accessories, we've put together five mega-yet-minimal looks for the beach, all here to prove that less is most definitely more.
1. It's Maritime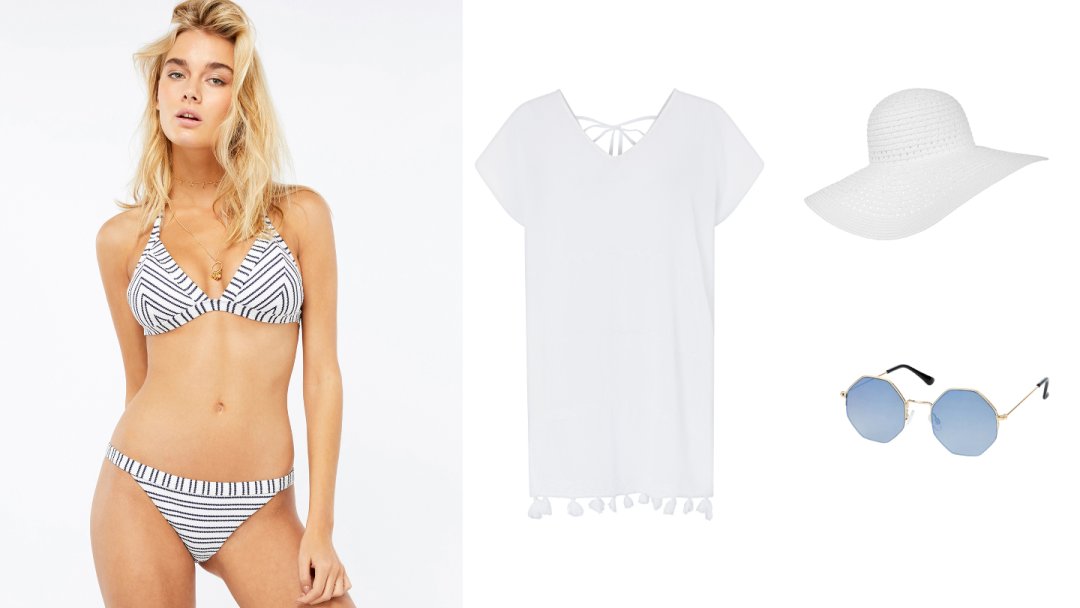 Nautical styling doesn't have to mean going full-on sailor girl. Patterned with clean navy stripes on white, this babein' bikini nods to the trend without going OTT, making it a must-have for minimalists everywhere. All-white extras tone the look down to a tee, while blue-tint shades make it feel modern.
2. Hey Navy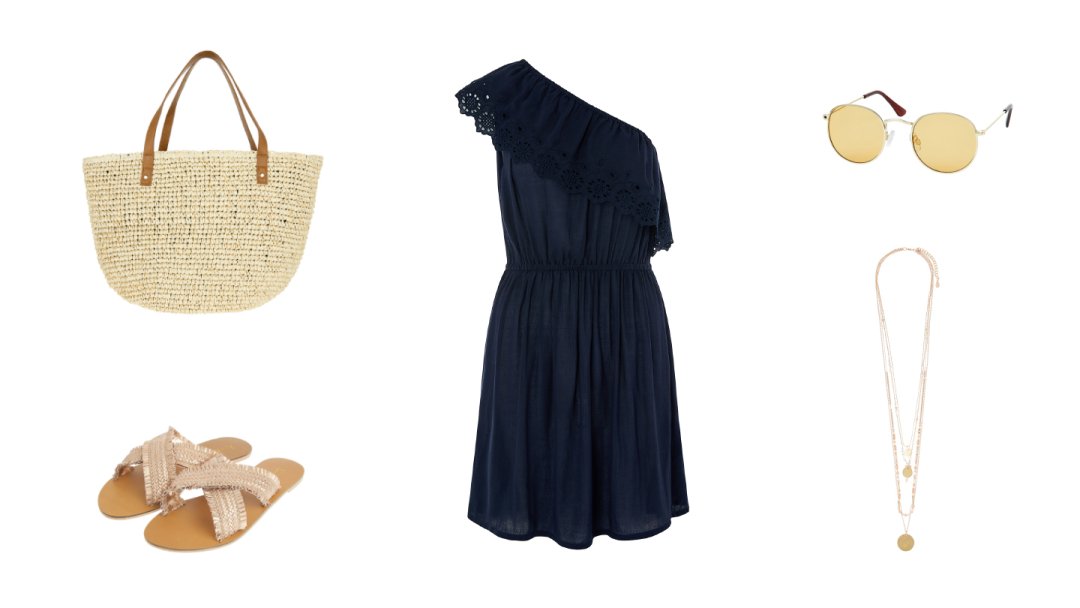 Let's take a moment for navy – it's classic, cool and mega-flattering on just about anyone. Take it to the beach with a one-shoulder sun dress, giving it some so-now flavour with nude hues and rose gold metallics. Summer, we're coming for ya.
3. Go Gingham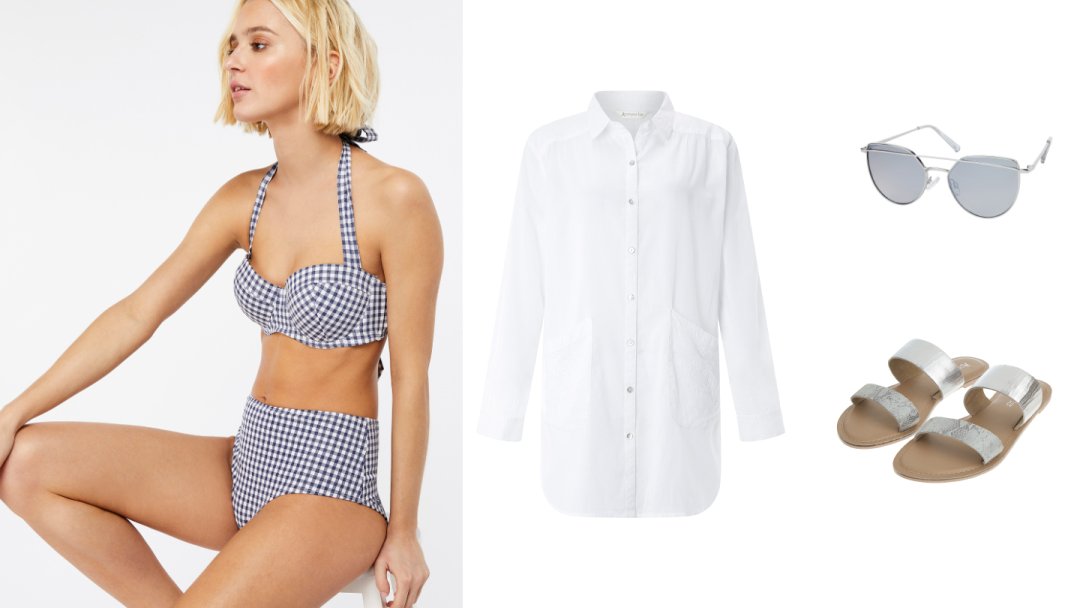 How to wear gingham without looking like an actual picnic table? A checked bikini (halter-necks + high-waist bottoms = pin-up perfection) is the coolest way into the trend – just chuck on a crisp cotton shirt for the midday heat. When it comes to the accessories, minimal metallics are the only deets you'll ever need.
4. White Hot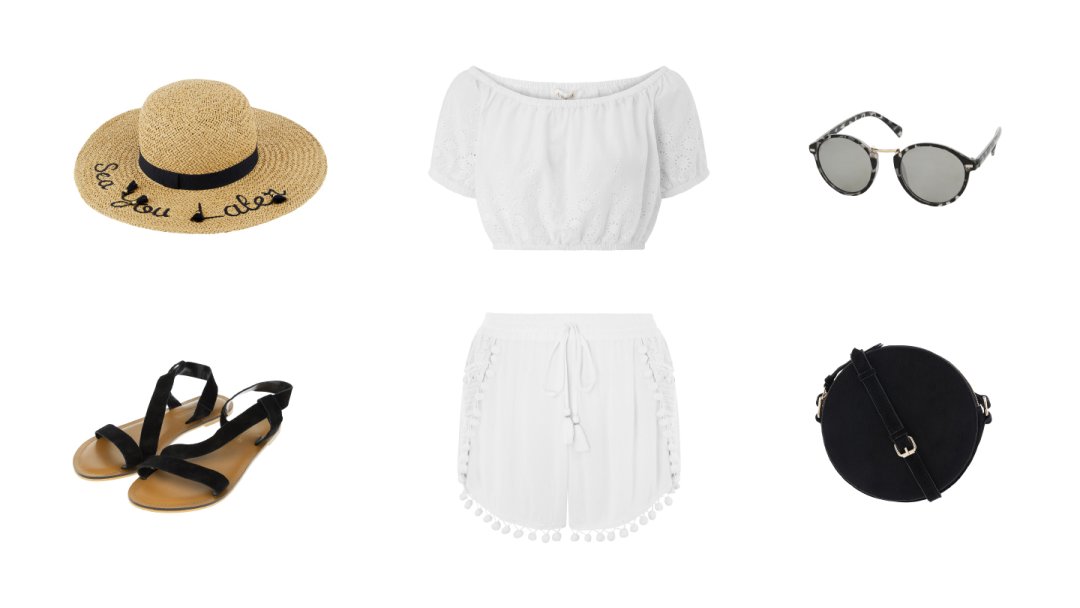 White on white = the best way to show off that sun-kissed glow. Make it feel so-S118 with cute co-ords that'll take you from pool to party quicker than you can say "lemme take a selfie", adding further definition with all-black accessories. Wanna keep it interesting? A slogan straw hat is your number one hun.
5. Fade to Black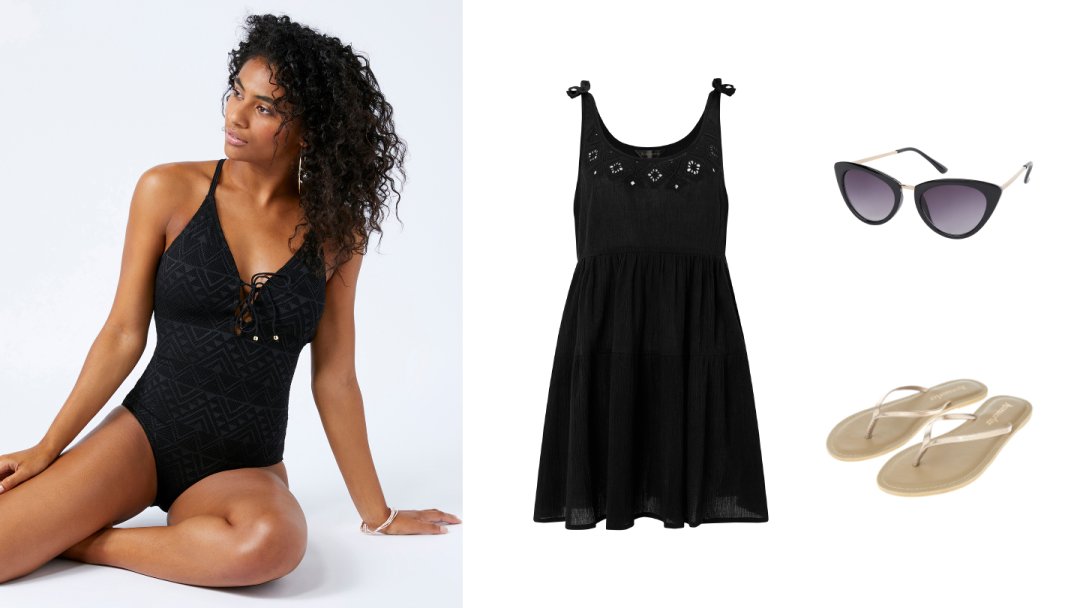 Don't call time on head-to-toe black just 'cause you're heading off on your hols. Style it right in a lace-up swimsuit (check that back detail), throwing on a swishy little sun dress and cat-eye sunglasses for cocktail o'clock. For extra glam points, gold sandals are your beach-to-bar faves.
Read More
5 Beach Looks That Every Jet-Setter Needs
Top 6 Embroidered Beachwear Picks