Although we envisioned spring to be full of sunshine, the reality is, well, somewhat greyer than we imagined (every year, guys, every year). Even so, we're determined to get in that new season state of mind – and pastel palettes are the definitely the best place to start. To get you started, we've rounded up the five pastel bags that you'll be (candy) crushing on this spring, from bumbags to cool clutches. It's time to get your pick 'n' mix on.
1.  The Bumbag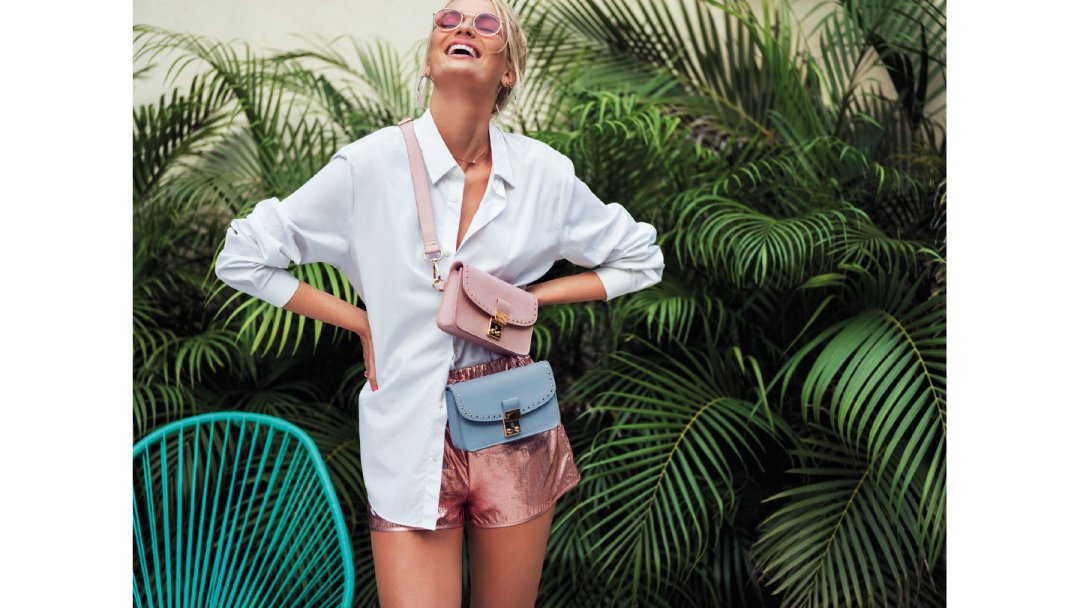 Bumbags don't come sweeter than this. Available in candyfloss pink and bubblegum blue, these candy-coloured cuties are giving us all the spring feels– even if the weather's not playing ball. Wear it around your waist for all the retro vibes, or sling one over your shoulder for something so now.
2. The Handheld Bag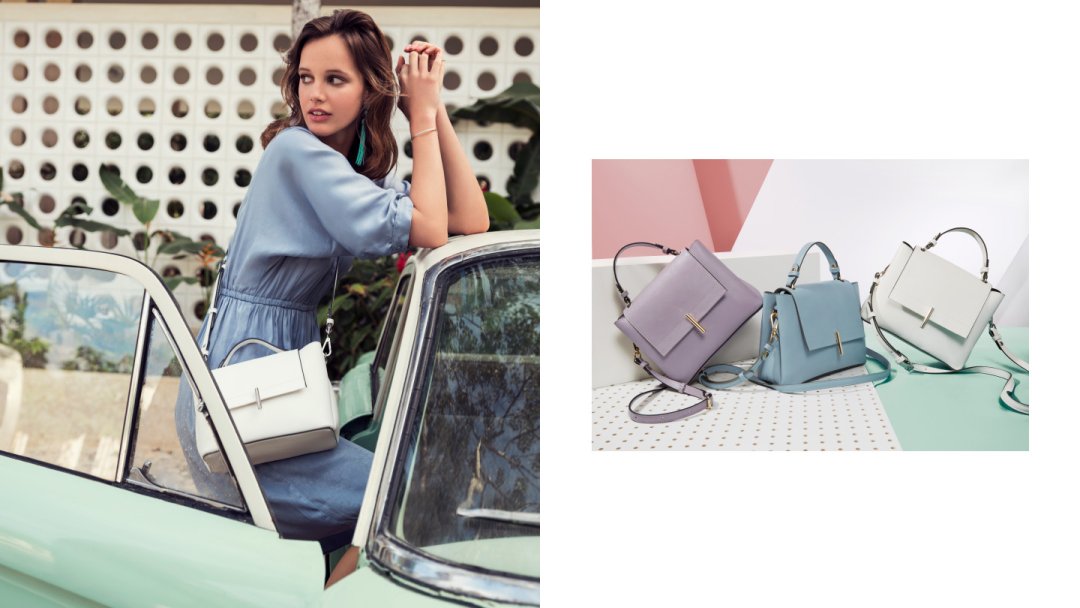 Need a friend for your new tea dress? Enter the handheld bag. Polished without looking too prim and proper, this sweet-as style makes the perfect plus-one to the dreamy midi that's been hiding in your wardrobe since the start of winter (all hail the sale). The only issue? It comes in four pastel colours – and we *think* we might just need them all.
3. The Vanity Bag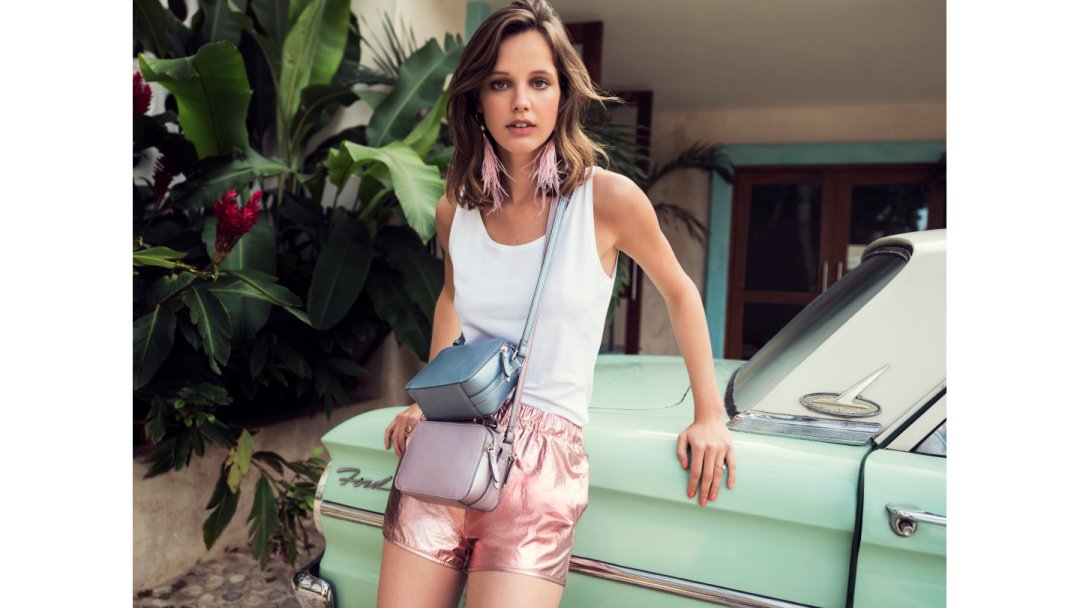 If you spent the last few seasons swooning over mini bags, then you're in luck. Slightly more structured than their cute counterparts, vanity bags are the so-SS18 way to do small yet fierce. Mix in shimmering shades of lilac and blue, and you've got yourself a fash pack fave.
4. The Leather Bag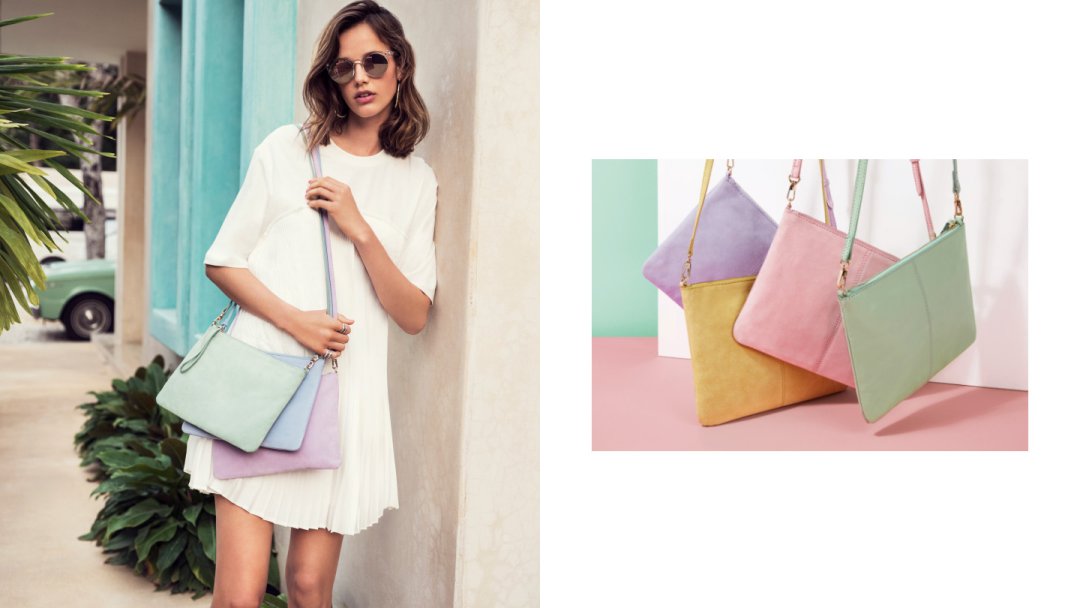 Serious about spring pastels? Rock the trend from now till forevs (or near enough) with a bit of luxe leather, taking your pick from soft-scoop hues of mint green, milkshake pink, lemon yellow, parma violet and raspberry blue. De-lish.
5. The Circle Bag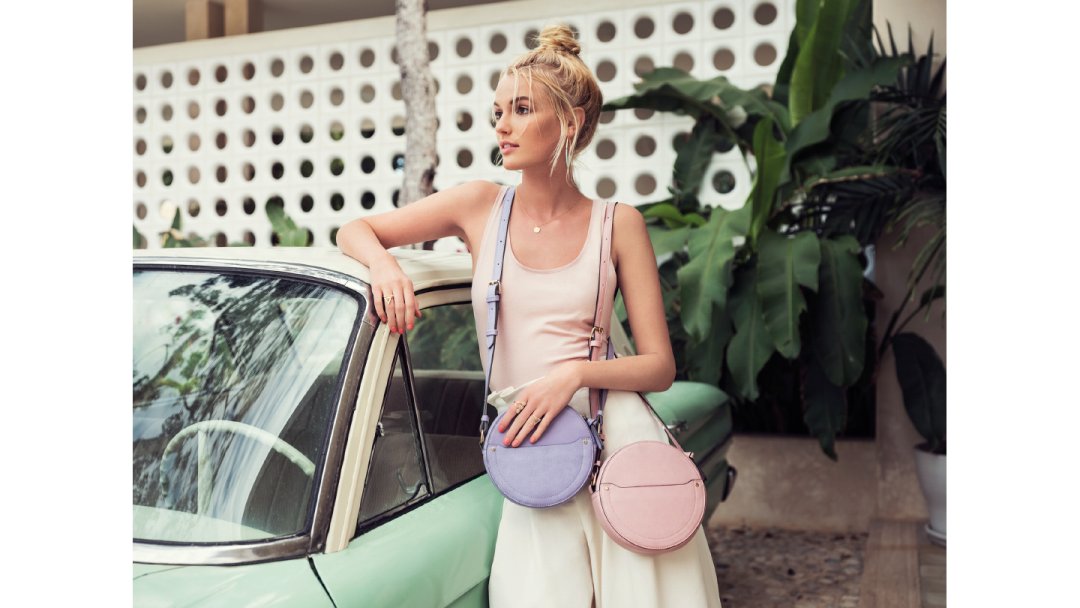 Circle bags = the trend that's getting everyone in a spin. And whether you wanna go for soft lilac or so-pretty pink, you can rely on these sorbet-hued huns to send your spring style to dizzy new heights. Wear them with between-season 'fits now and warm-weather get-ups later.
Read More
5 Reasons to Obsess Over Gen Z Yellow
5 Embroidered Bags We're Backing This Season
5 Mini Bags To Up-Style Your Outfits