Fascinators – kinda frumpy and not something you'd ever consider wearing, right? Well, prepare to have your mind blown. From race days to posh summer weddings, these feather-clad creations have taken a turn for the cool, with modern shapes and sculptural designs replacing the stuffy styles in your nan's photo albums. And let's face it, if they're good enough for the Royal wedding elite (Amal, Oprah and K-Middy – we're looking at you) then they're good enough for you. Here are five fascinators you'll actually want to wear…
1. Disc(o) Queen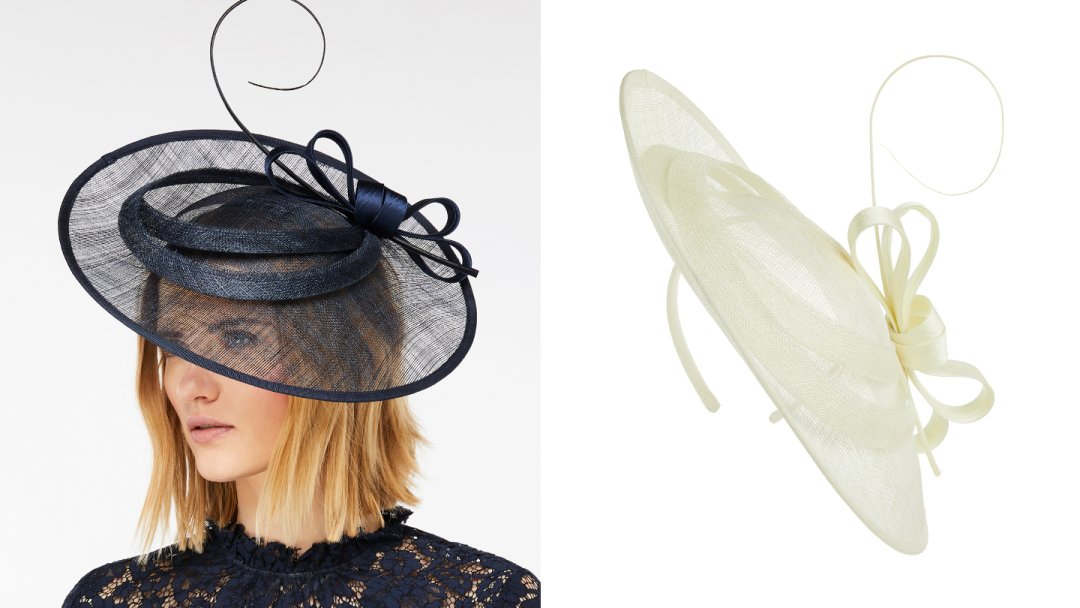 Off to Royal Ascot or somewhere equally as fancy? Tradition usually calls for something oversized and super-chic, so stick to strict dress codes with a large disc-topped headpiece, designed with a delicate satin bow and a swirling quill detail. Wear it an angle and serve all the looks.
2. Bloom Town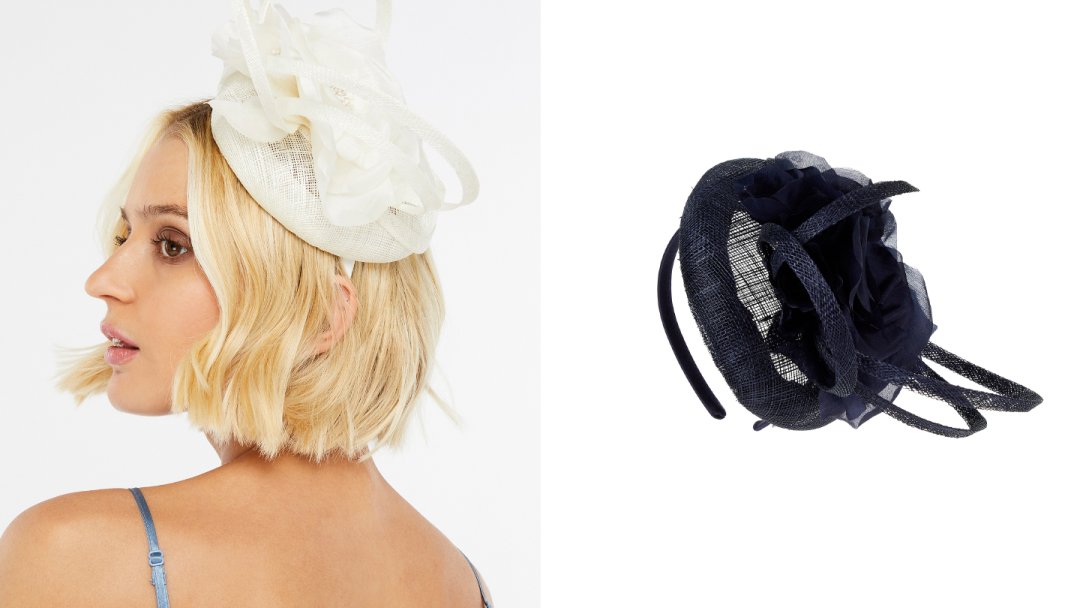 Whether it's a church wedding or a sleek city ceremony, a swish little fascinator is often all you need to take that floral tea dress to new levels of luxe. In any case, do away with super-sized styles and go for something mini (yet mega), finished with a pretty silk flower that promises to add a little somethin'-somethin' to your wedding guest get-up.
3. You're So Extra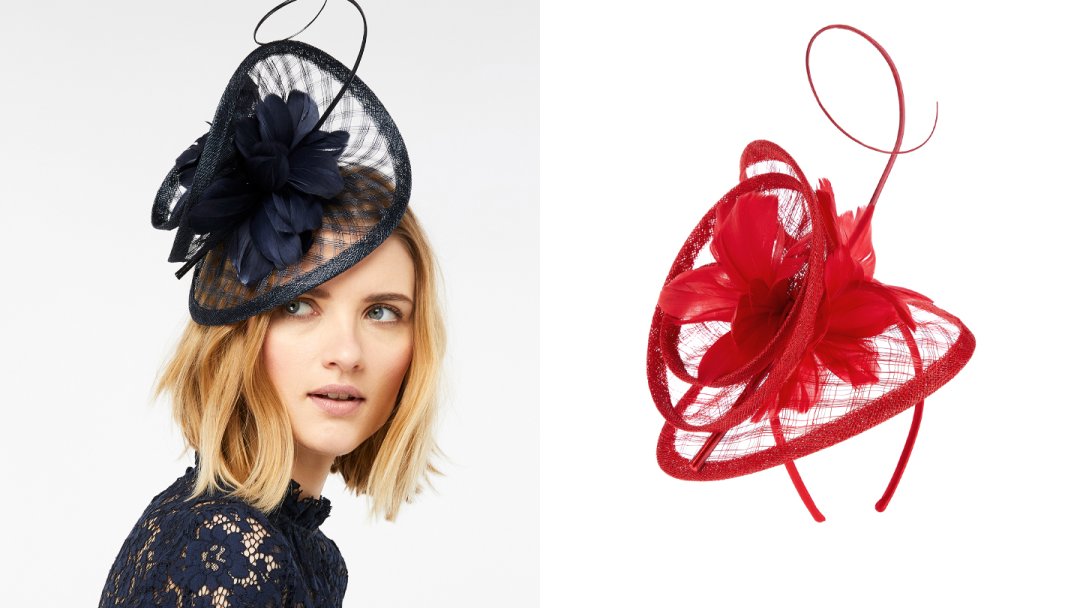 If you've heard through the grapevine that your ex is probably (read: definitely) going to be there too, then this can only mean one thing: looking as extra as you possibly can. Stealing all the stares, this statement-making headpiece features a folded crin base with a blooming bouquet of feather flowers, adding instant attitude to big-deal occasions.
4. Tear Up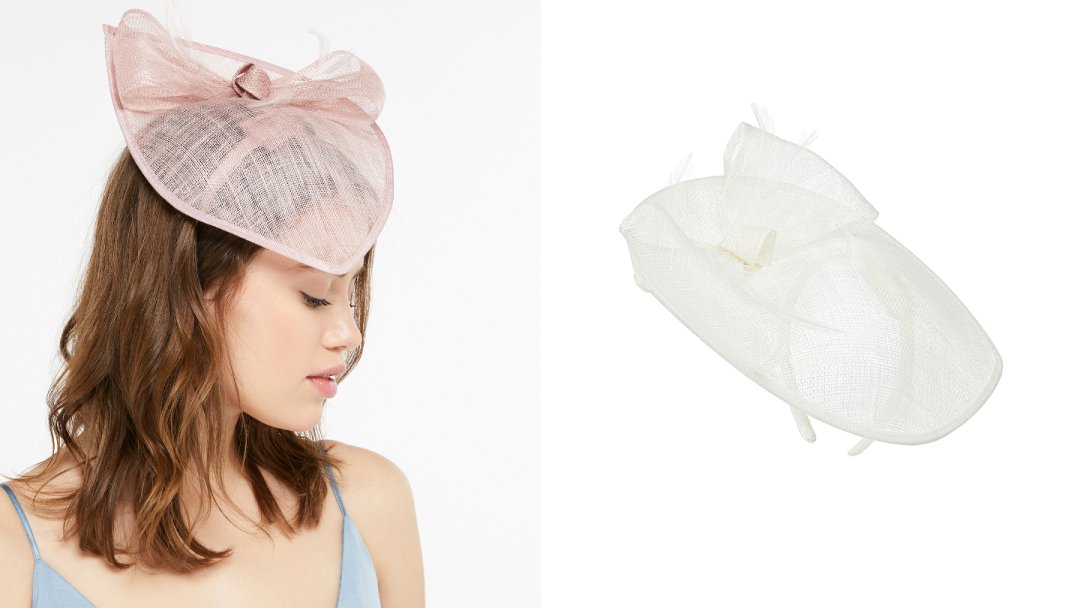 In case you needed any extra proof that fascinators have come a long, long way then this sculpted piece is it. Crafted in a teardrop shape with an oversized bow, this angular pick is clean, cool and contemporary, letting you bring your fashion A-game to the big day without veering too far from your personal style.
5. Feather Weather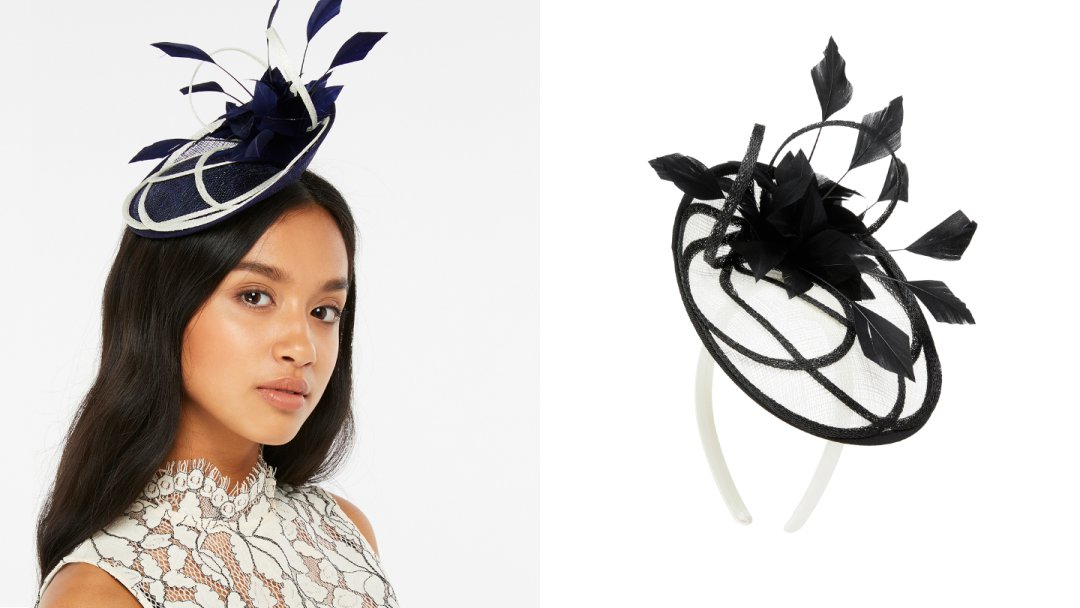 Need to ease yourself into the fascinator trend? Strike the perfect balance between smart and inconspicuous with a feathered design attached to an Alice band (comfy *and* discreet), making it the go-to choice for first-timers. In love.
Read More
5 So-Fancy Looks for Summer Weddings
5 Statement Clutch Bags for Big-Deal Occasions
5 Statement Earrings to Make You Swoon