Small moments, major memories. This summer, catch up with our fave blogger babes as they share the little things they're loving on their travels, plus get the low-down on their holiday must-packs, playlists and much more. First up, we're chatting to Lucia Grace, fashion and travel blogger, about her wanderlust-worthy trip to Bali and her forever summer obsession: sipping coconuts on the beach. Dreamy vacay vibes, right this way.
Tell us about your holiday destination…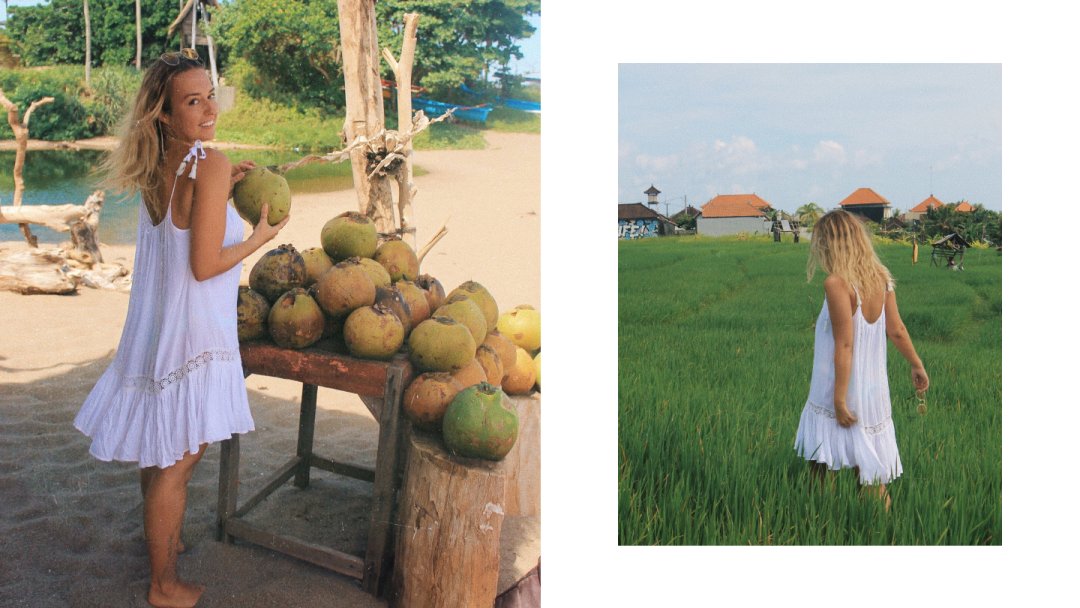 I'm currently living in Bali for a couple of months! I adore Indonesia and Bali is such a special tropical paradise. Beautiful beaches, rich in culture and delicious food and cocktails everywhere – not to mention it's full of the most Instagrammable places ever. It's been the perfect place to kick off my summer season.
What do you love most about summer?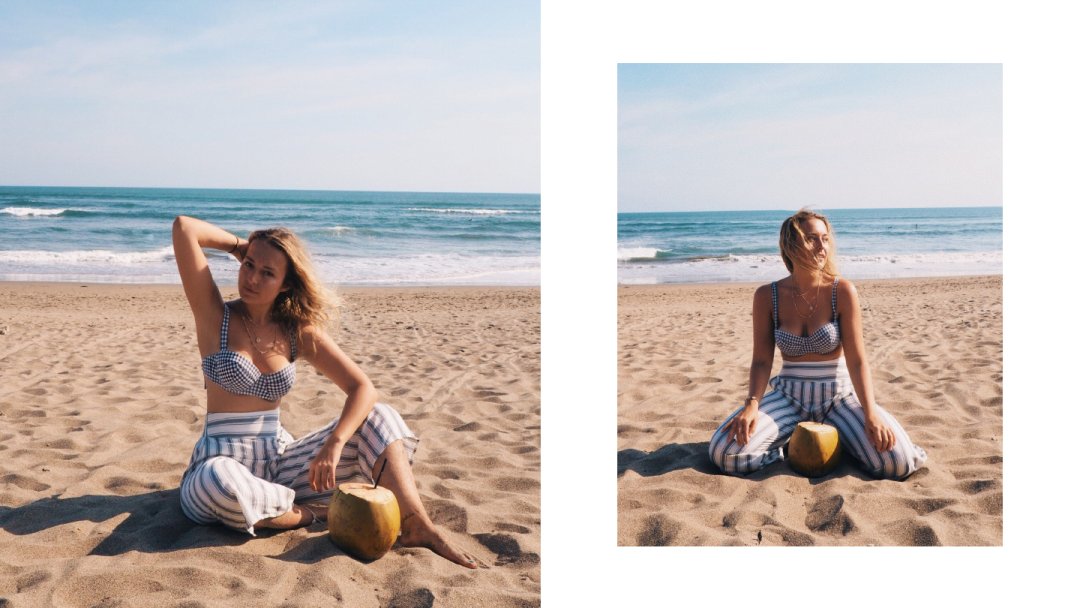 I've always been a sucker for a beautiful beach and, for me, nothing beats enjoying a coconut or cocktail whilst listening to the waves roll in. Extra points if it's at sunset!
Give us the low-down of your top 5 summer suitcase must-packs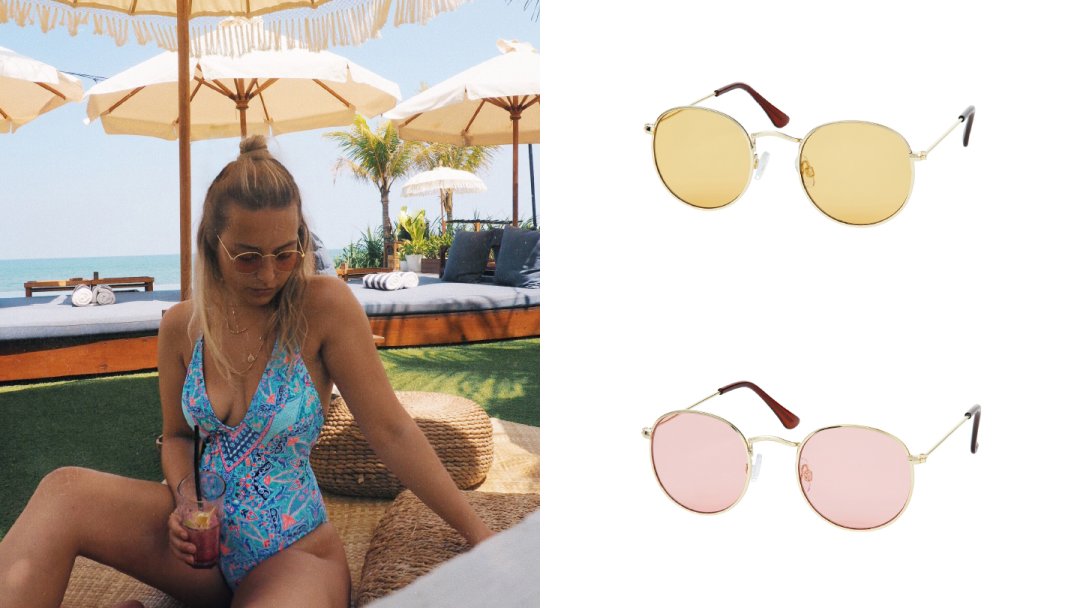 I'm obsessed with sunglasses with coloured lenses right now and I have these gorgeous round Accessorize ones in both yellow and pink. I've worn them non-stop! One thing I also always pack is a statement piece of flouro swimwear because it always looks so gorgeous with a tan and I'm in love with this printed blue and pink number.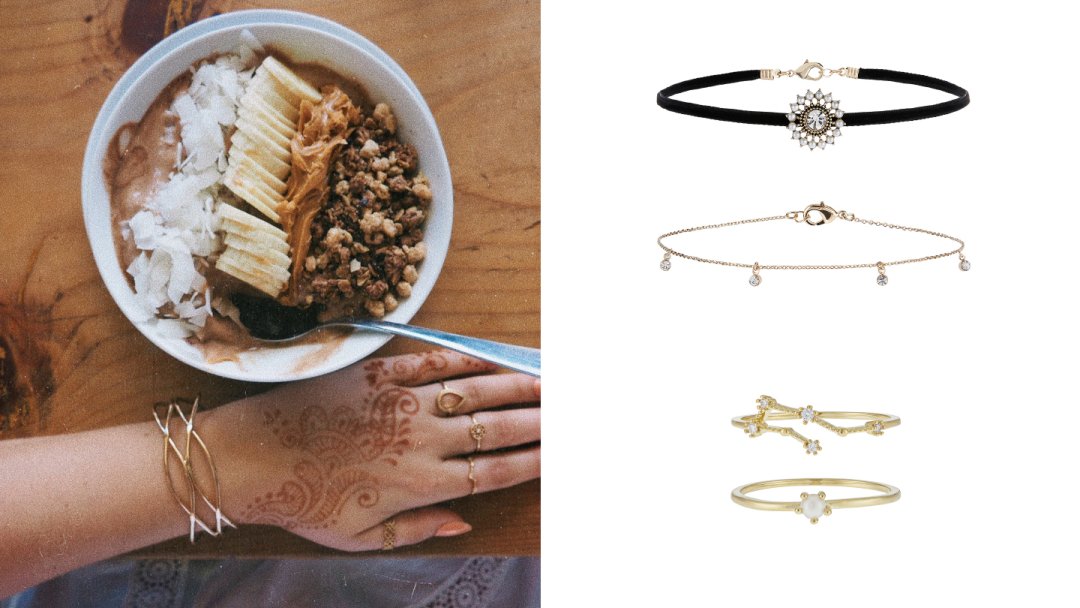 Next up, stacking rings. I always accessorise with gold pieces and forever have a few rings across my fingers. My favourite is the one with star constellations because it feels so special!
Chokers are also a must-pack for me! These are my go-to for adding a little extra something to evening outfits, and I love mix and matching with them.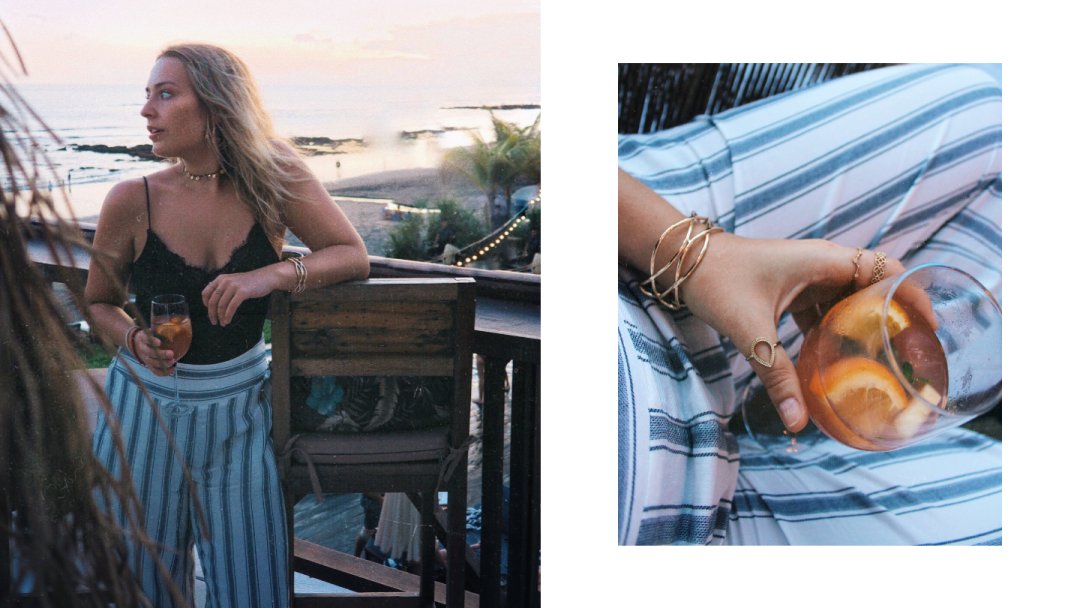 And last but not least, loose-fitting trousers. I think these look gorgeous come evening time with a crop or cami top, and this striped pair are perfect for going from beach to bar.
What's your ultimate summer anthem for 2018?
It's so hard to pick one but one I have on repeat on my Bali playlist right now is Nice for What by Drake.
If you could vacay with any celeb, who would you pick and why?
Rihanna all the way so we could jam to her tues and I could borrow her holiday wardrobe!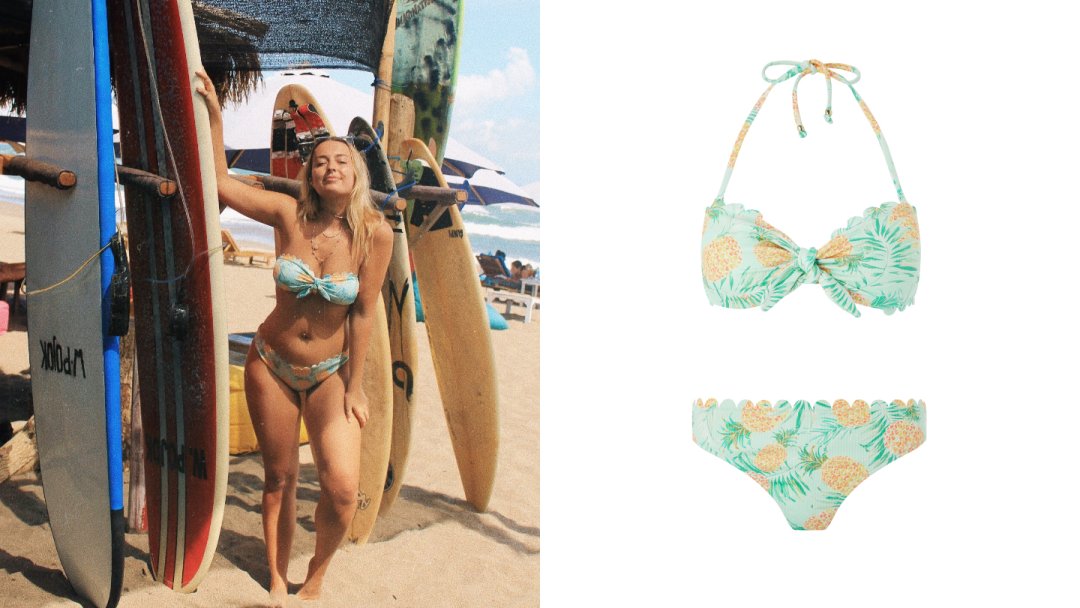 Quick-fire round…
Beach or pool?
Beach
Bikini or swimsuit?
Bikini
Sunrise or sunset?
Sunset
Landmarks or hidden treasures?
Hidden treasures
Ice cream or ice lolly?
Ice lolly