Busy planning all your Ramadan outfits? Get some inspiration from Amira, fashion blogger at ModestMira, as she shows us what she'll be wearing to this summer's most special occasions.
On the Dot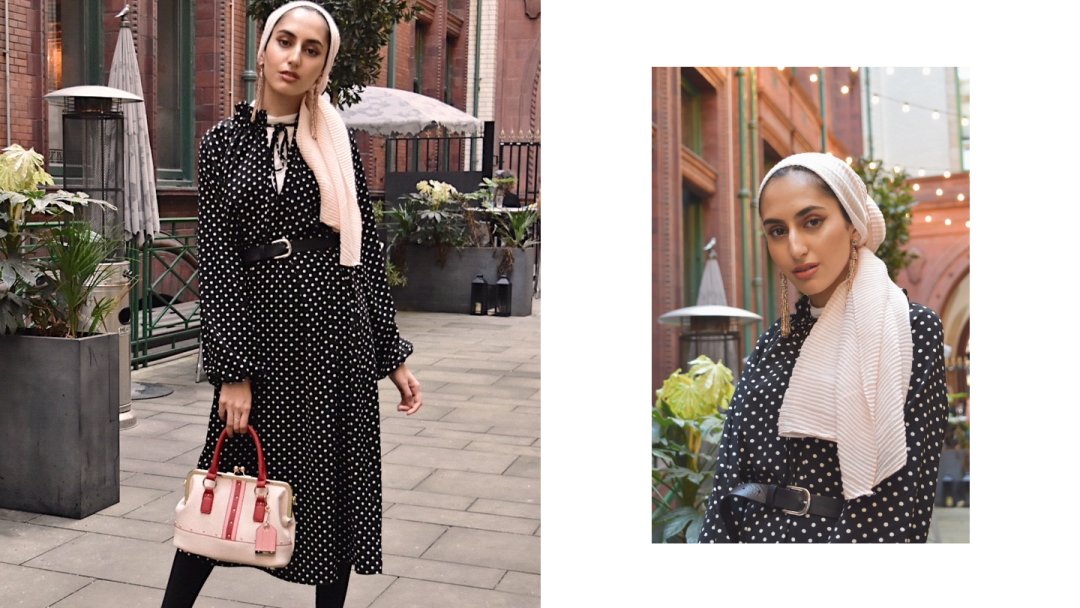 For my daytime look, I opted for this black polka dot midi dress and wore it with this beautiful glitter pleated scarf in pale pink, styled as a half turban. Then, I matched the colour of the scarf with this gorgeous framed bag – perfect for adding a pop of colour to any outfit. No look is complete with a pair of statement earrings so I added on these long beaded tassel earrings too. They're great with a casual look but would also look amazing for the evening iftar.
Gingham Glam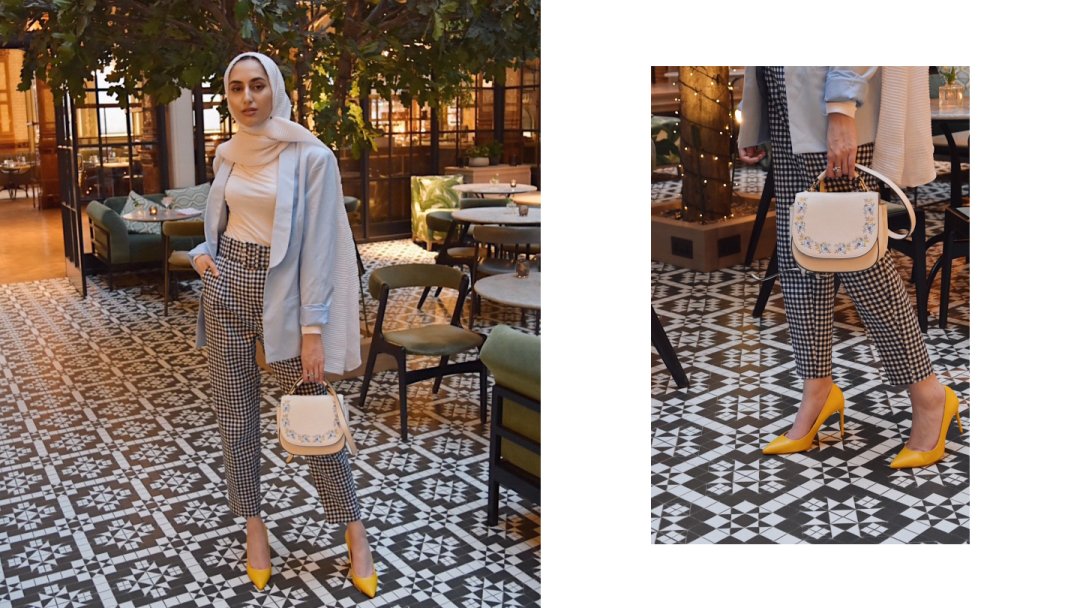 My second outfit leans more towards an evening look for when you plan to open your iftar at a family gathering or restaurant. This time, I went for the white scarf for a more elegant touch, pinning it in the middle and crossing each remaining section so that they draped over my shoulders. I also love how it matched my top and gingham trousers perfectly. I kept my accessories subtle by opting for a gold charm necklace, as well as an embroidered bag which complemented the whole look.