Now that 2018 is well underway, it's time to secure a major mix of fresh accessories to see you through now and next season. From babein' bags to scarves with cool-girl appeal, we meet the five transitional wardrobe essentials that you'll wanna get your hands quicker than you can say 'thanks babe, it's new'.
1. The Mini Bag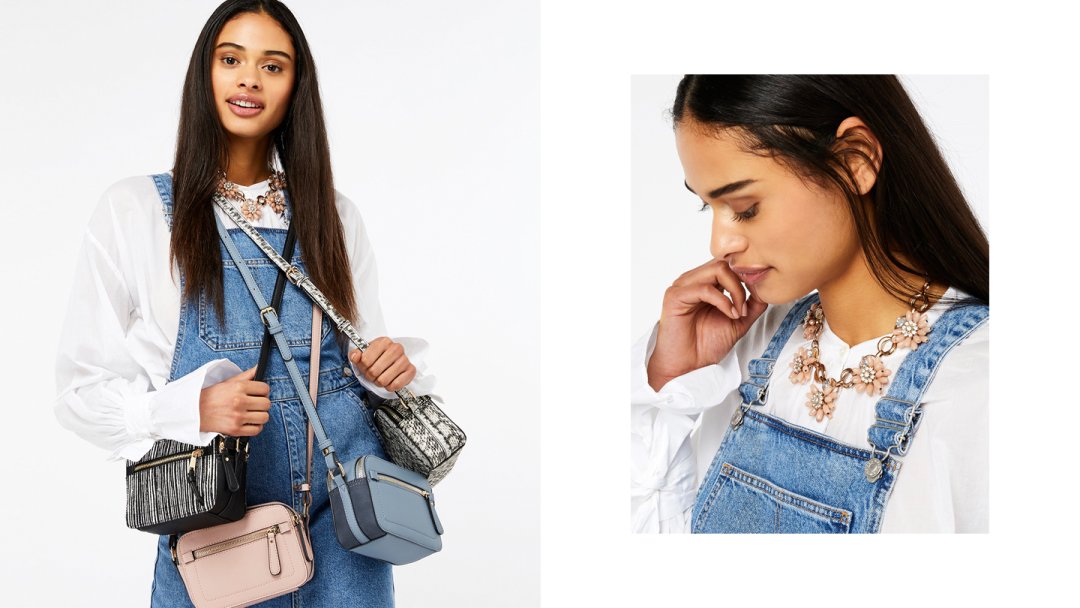 Fashion fact: a girl can never have too many mini bags. Defined as the ultimate AM-to-PM heroes, this pint-sized picks have upped their game for 2k18 – think powdery shades of pink and blue, fierce animal textures and hits of modern monochrome.
2. The Checked Scarf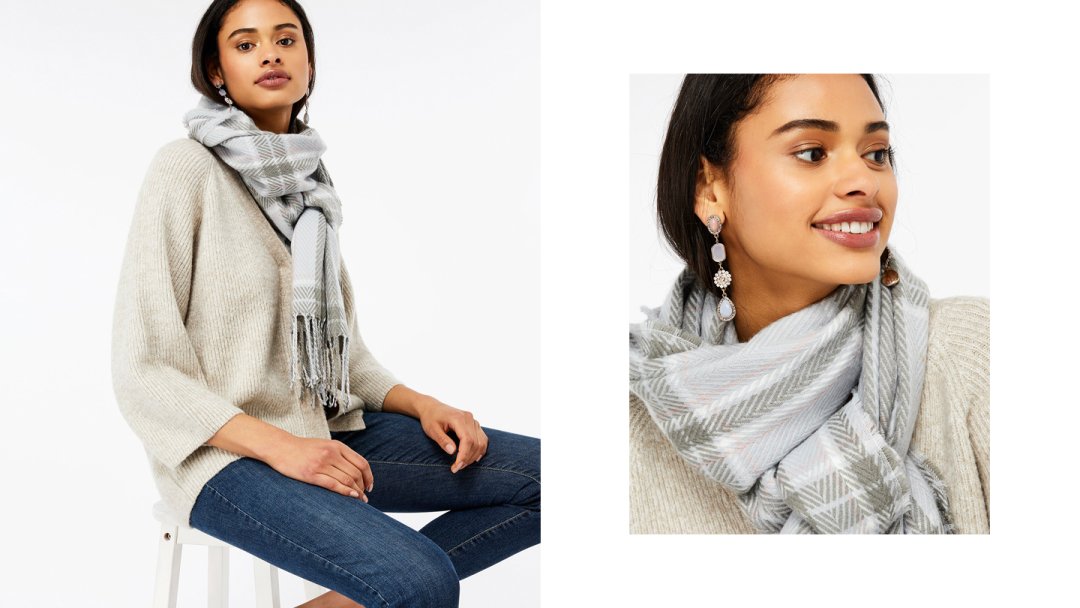 This scarf = your new go-to piece for Scandi-style layering. Designed with a cool grey and pink palette, this checked knit brings all the clean-cut vibes to your wardrobe, making it so right for now and the cooler days of spring too. Wear it with a chunky jumper in cold weather, teaming it with a tee and XXL denim jacket when the sunshine (finally) hits.
3. The Metallic Backpack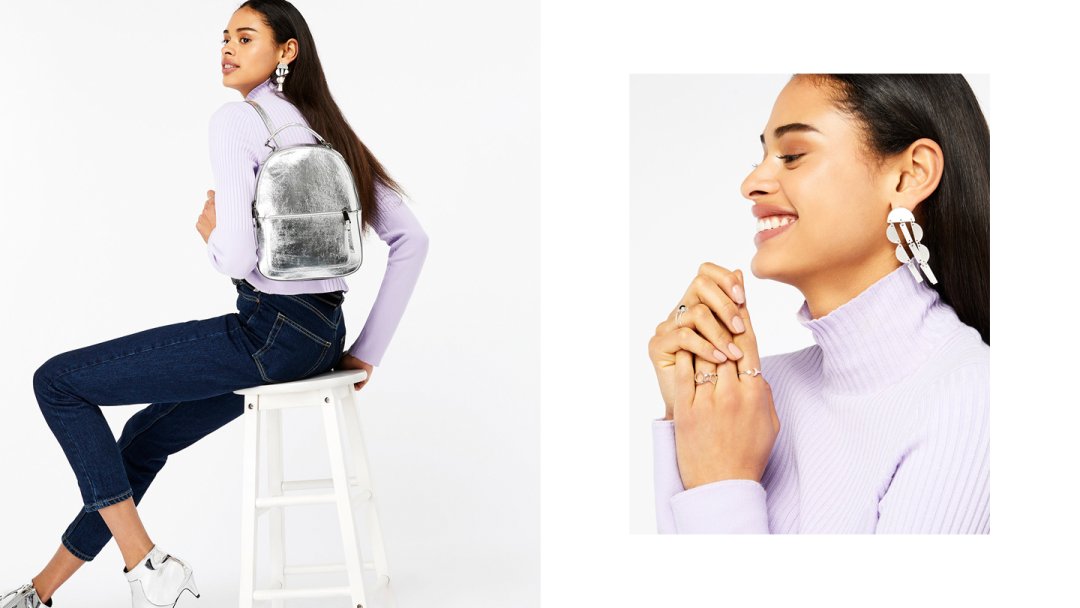 If your backpack collection is in dire need of a refresh, then this silver style has your name written all over it (not literally, obvs). Minimal yet mega, this dome-shaped design will rack up all the cool points – whether worn with your fave knit or the swishy midi dress that you can't wait to wear this spring.
4. The Everyday Tote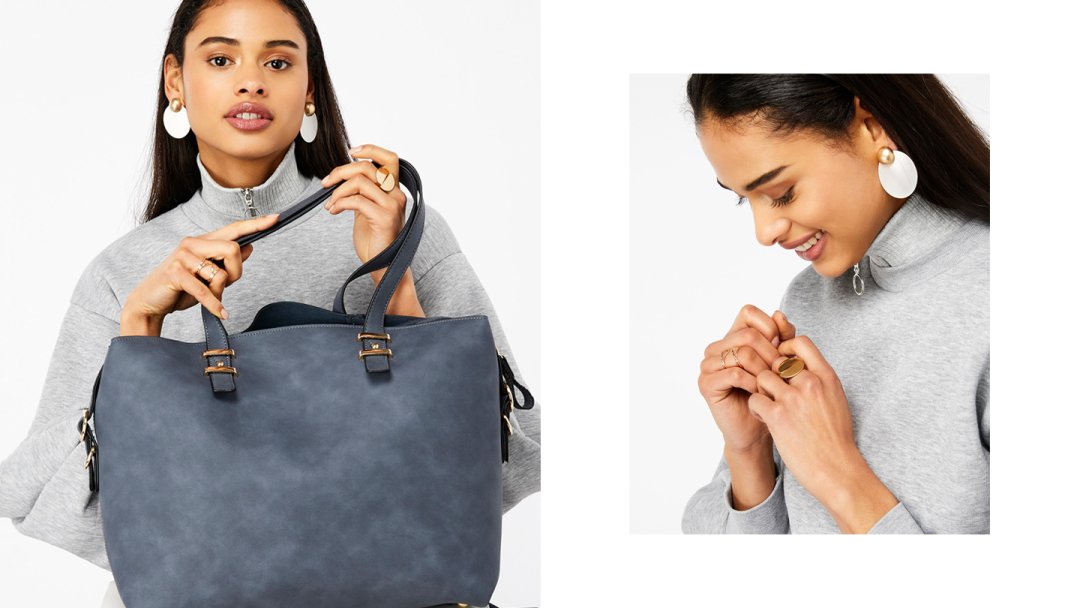 Everyone needs a tote bag to throw their entire life into – and especially on those awkward in-between days when you basically spend half your time peeling layers off and on again. This dusky blue baby has more than enough room for your new season essentials (emergency scarf included), and comes with a zip-top fastening to keep everything in one place.
5. The New Work Bag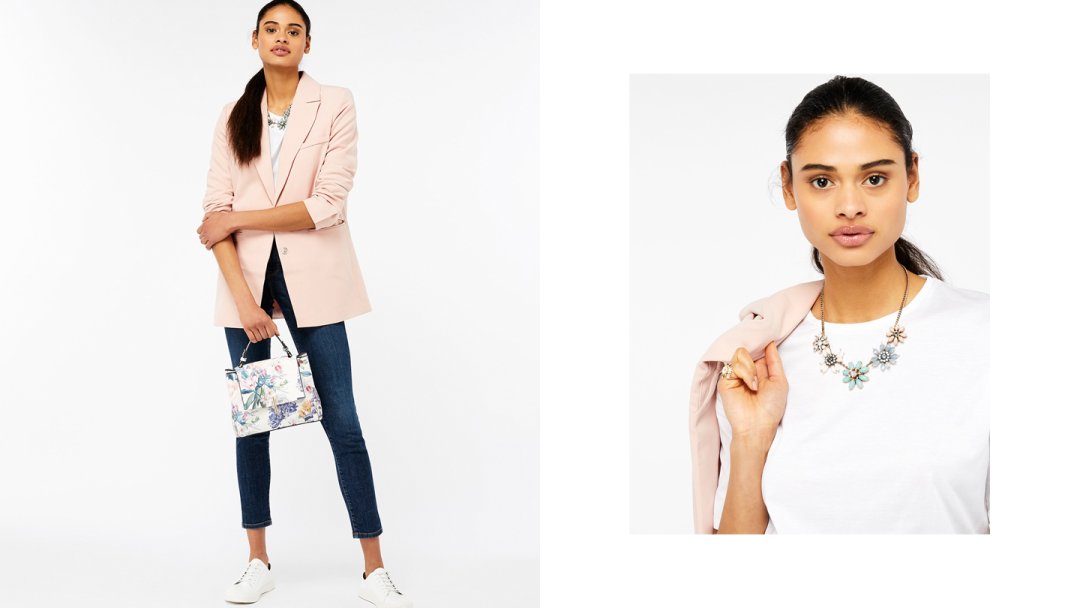 Want a work bag that you can wear now and right through next season? Enter this fancy floral hun. Giving us life with its dreamy muted blooms, this pretty 'lil thing will bring all the springtime feels to your wardrobe, plus its structured styling means it swish enough for the office. Fashion win.
Read More
The Best 3 Super-Bags for Your New Season Detox
5 Work Bags to Refresh Your Office Style
3 New-In Accessory Trends to Update Your January Wardrobe