OK, so don't freak out but it looks like spring might actually be on its way over, meaning you can *finally* wave goodbye to the knits you've been living in ever since what feels like forever. But before you go panic-prepping your wardrobe for warm-weather days, we've put together some pointers for you – aka the ultimate new season heroes that you need for SS18. Right this way…
1. Full Circle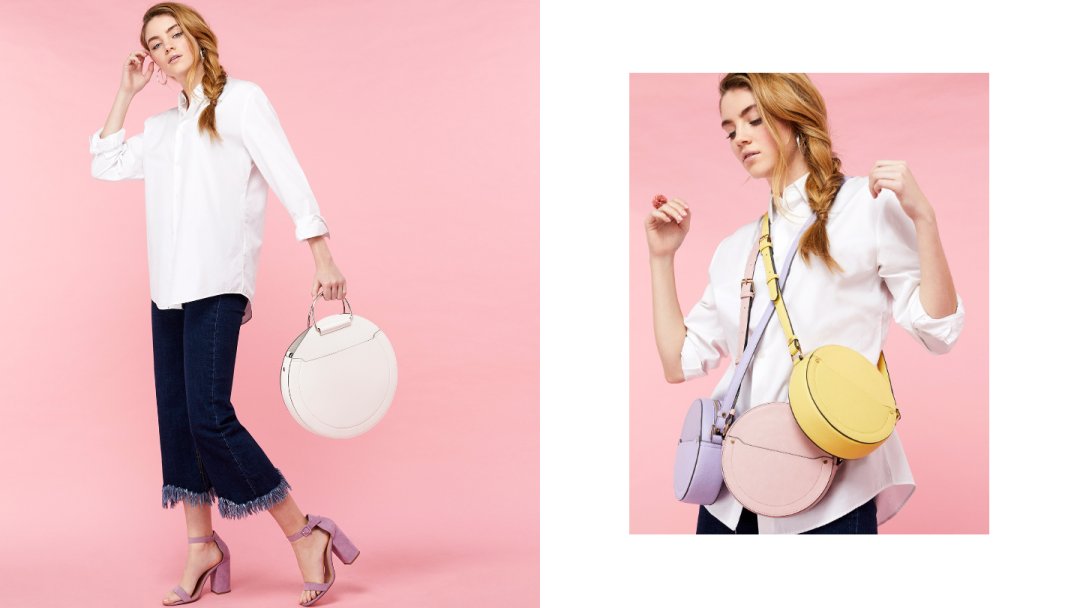 Circle bags are major players in the new season line-up (they were all over Fashion Week, fyi), with rounded shapes fast becoming our go-to choice of arm candy. Stay in the style loop with an oversized design in white (so right for work), switching to pastel-hued huns for all the weekend vibes.
2. Print Clash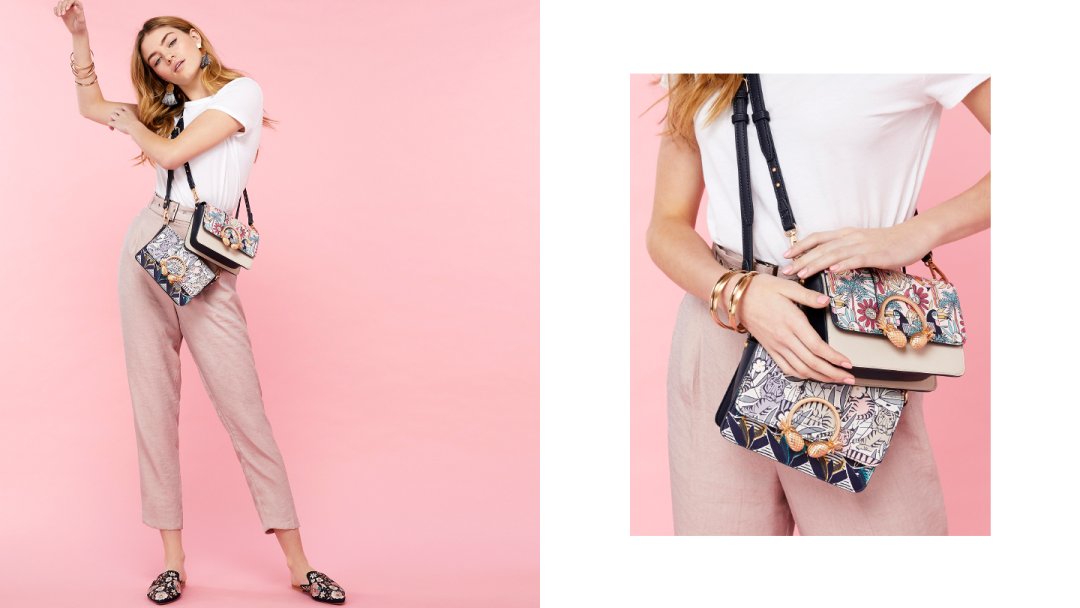 Clash it up, clash it in – bags are mixing it up this season, with mis-matched prints and inverted colour palettes making their mark on SS18. Wanna get in on the trend? Keep it fierce with a tiger-print pick with stand-out sketchy blooms or play it a 'lil more low-key with toucans, palm trees and so-fancy flowers.
3. Modern Retro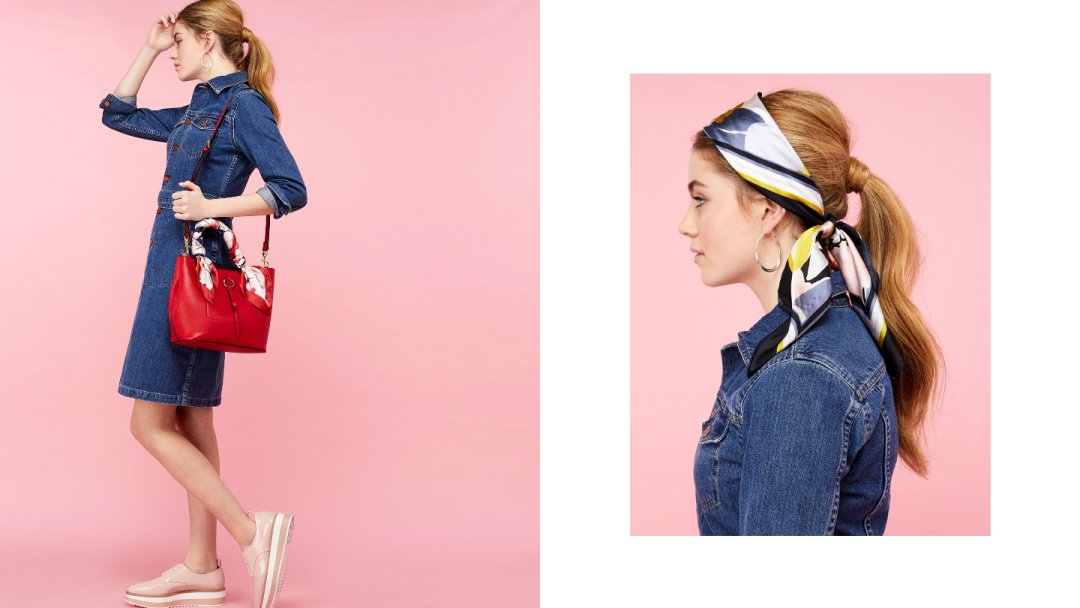 Wanna know how to wear a neckerchief without looking like an actual cowgirl? Easy: just go for a bold retro print and wrap it around the handles of your bag or – for serious 60s feels – wear it like headband with a beehive pony (obsessed) and a pair of hoops.
4. Bold Brights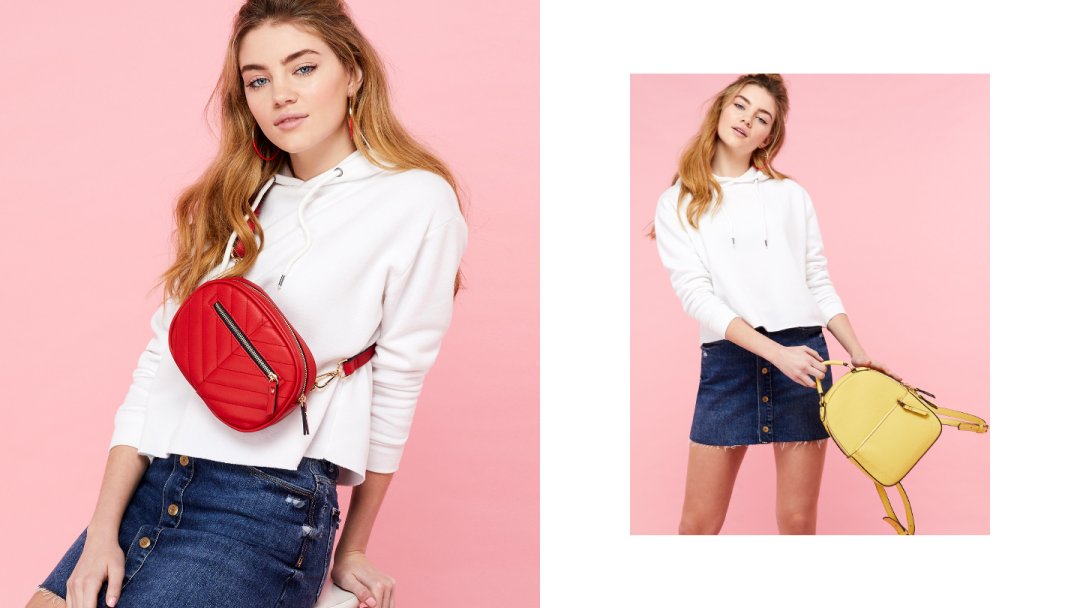 The bolder, the brighter, the better – that's the motto for the statement-makers of SS18. Style it loud with a red-hot bumbag to wear cross-body (so new season) or belted at your waist, before giving your 'fits a little extra zing with a lemon-yellow backpack in a clean Scandi silhouette.