Public service announcement: mini bags are a big deal right now. Mega-bright or cute and ladylike, we've rounded up the five mini bags that'll up-style your outfits in seconds. Not sure what palm-sized accessory should get your approval? Let us shrink it down for you…
1. Winging It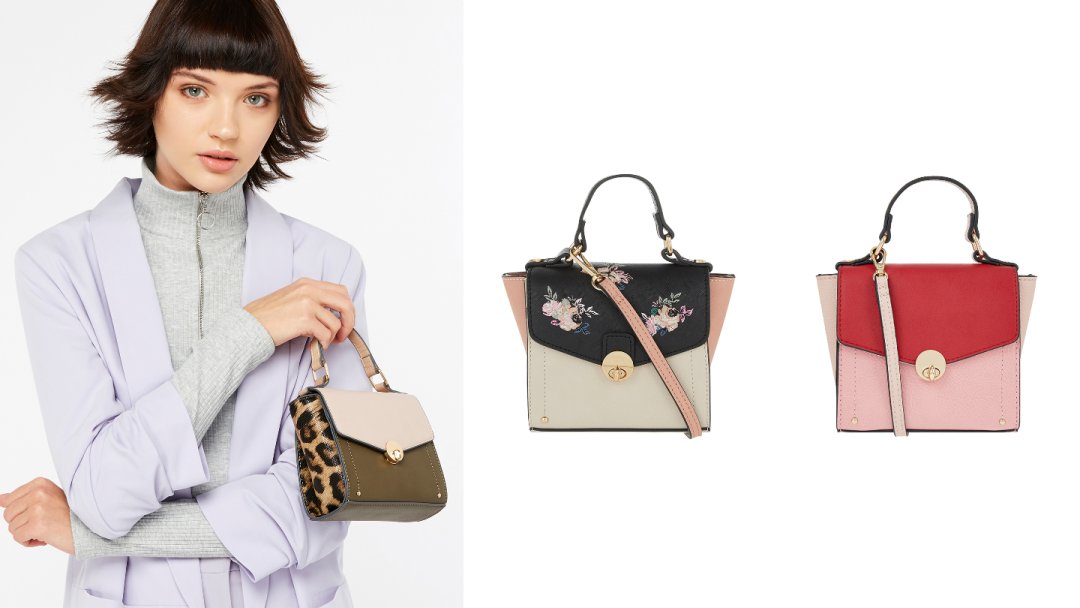 Have those ladylike vibes on lockdown with a winged mini bag. A structured shape is an instant outfit fix-me-up – choose pretty and prim embroidery or throw leopard print into the mix for a wild streak.
2. Vanity Flair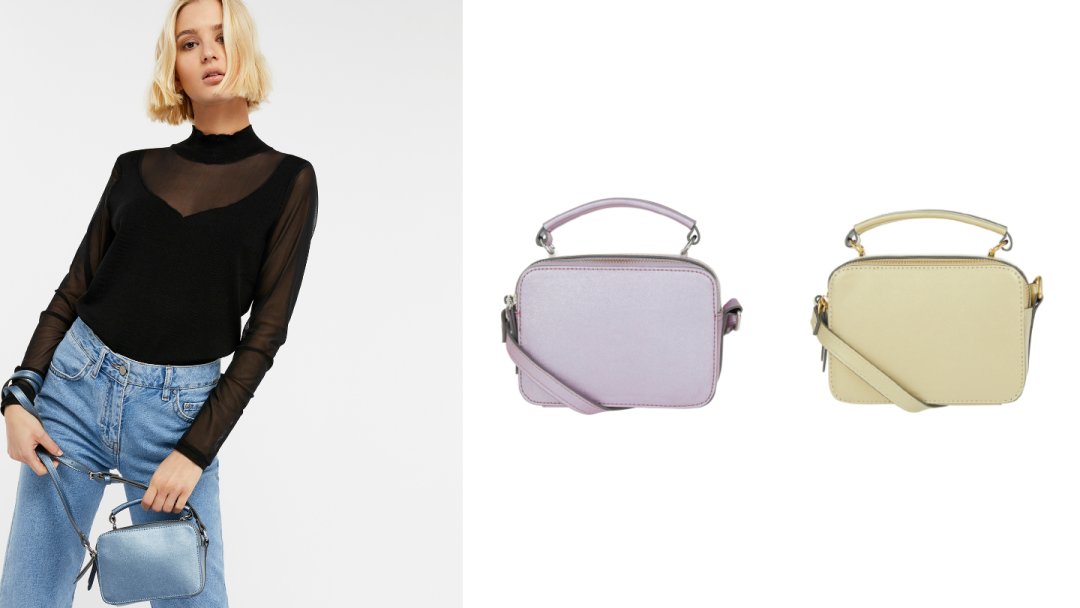 When all you need is a slick of lipstick, a swipe of your card and a smartphone (obvs), look no further than the boxy beaut that is the vanity bag. We like ours sugar-sweet and covered in shimmer: what better way to work the pastel trend into your everyday 'fits?
3. Saddle Up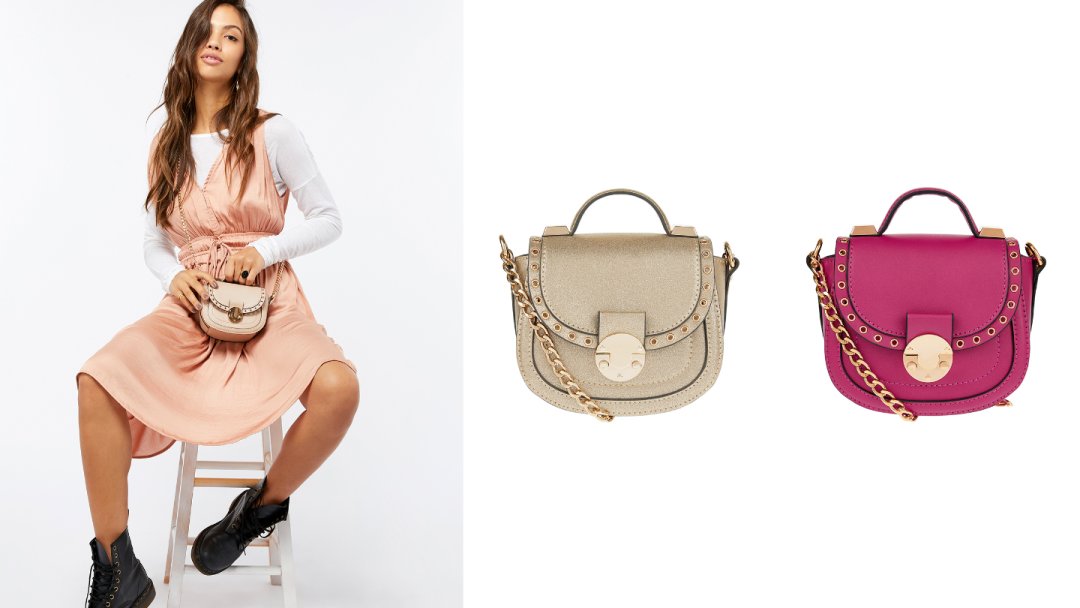 The saddle bag has had a luxe-over this season, loading up on gold metal hardware in the form of chains, studs and eyelets. Get a handle on the need-now style in outfit-matching colours and let it take you from day dresses to after-hours glam.
4. Breakout Brights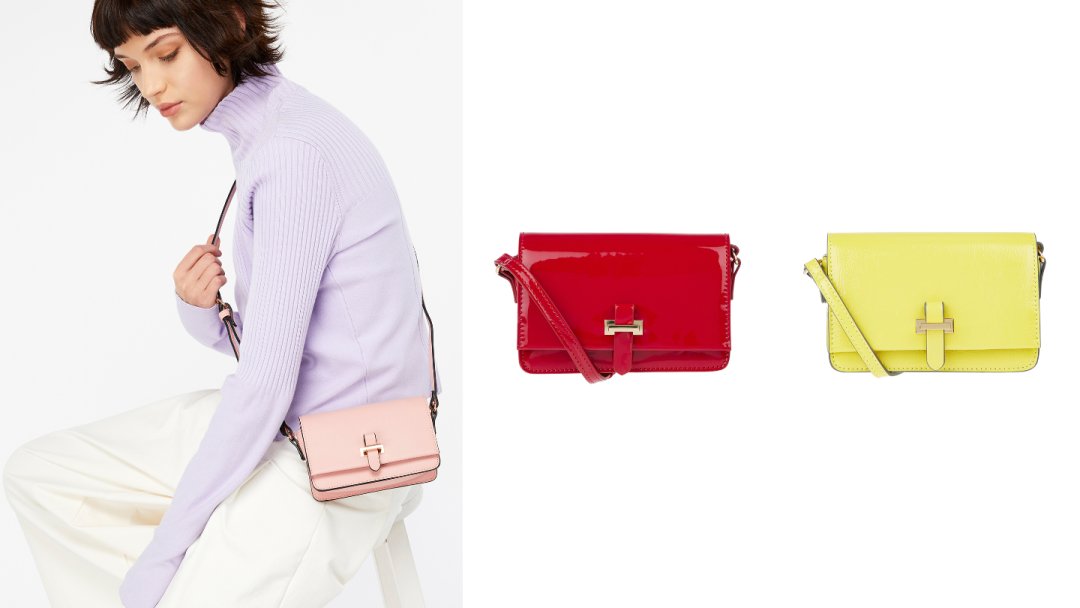 Turn it up, up, up when it comes to this season's brights. A slick of gloss turns the petite-yet-punchy cross-body bag into even more of an attention seeker, and hella-loud hues bring that 'summer is coming' vibe that we're all lapping up right now.
5. Frame Game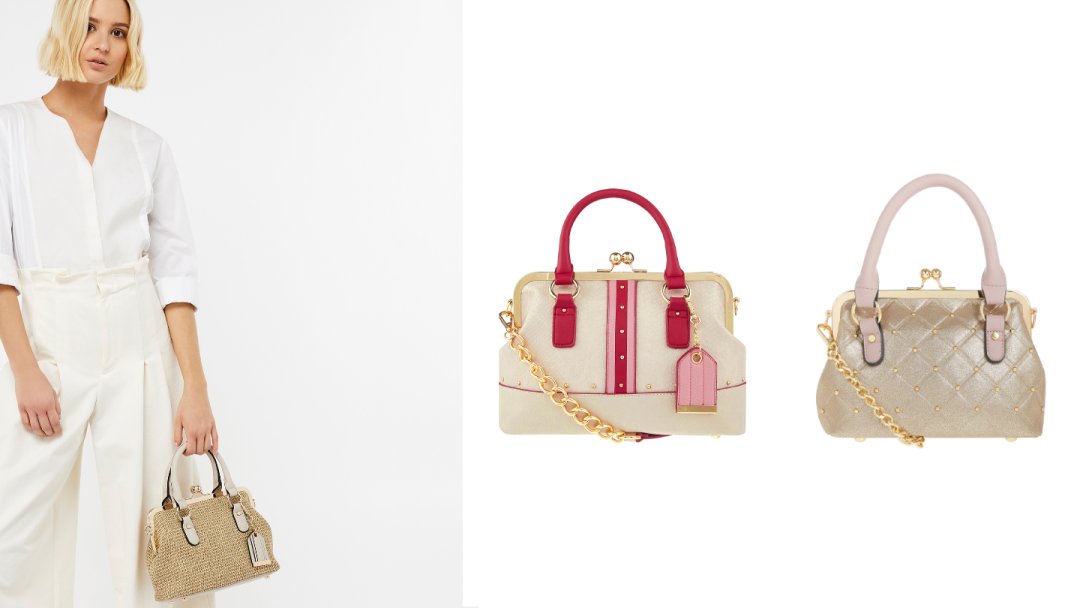 Be playful with your city-chic look and make a sleek frame bag your standout accessory. Studs and metallic finishes make it all about the glam-factor, while colour pops have this old-school shape feeling fresh and bold.