You've booked the vacay, now bag the ultimate holiday wardrobe with our top five beach looks that every jet-setter needs in her suitcase. We've got you covered from kicking back on your beach towel to sitting up at the bar with a piña colada. The countdown starts here…
1. Pick-and-Mix Pastels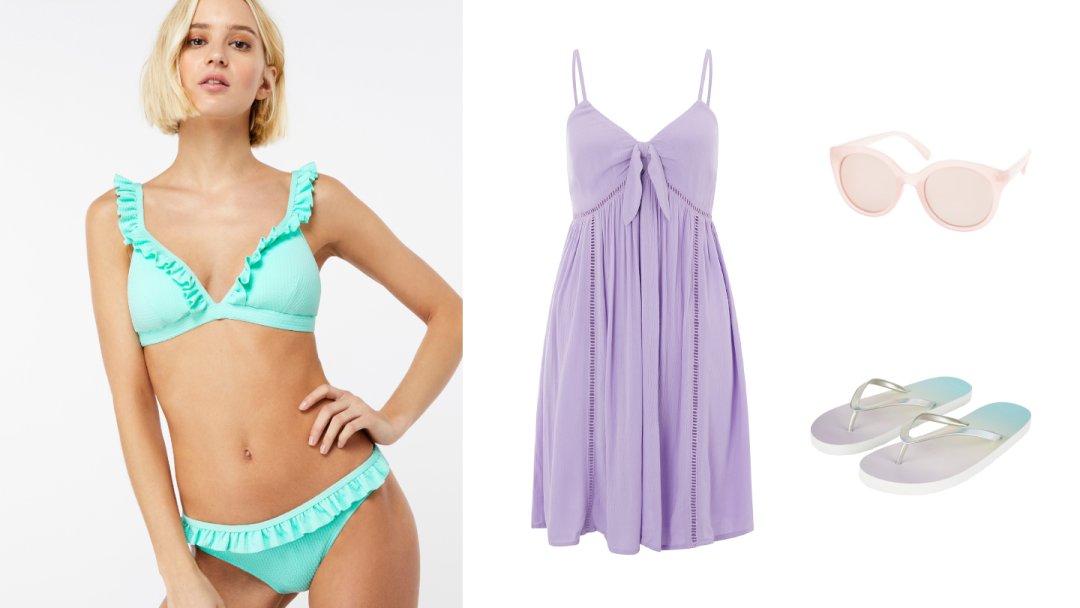 Calling all beach babes! The only way to scoop up the flavour of SS18 is with head-to-toe pastels. From mint to lilac and powder pink, sugar rush is the vibe for this delish palette – take your pick from sweet-as bikinis, candy-coloured cami dresses and so-pretty accessories. We can't get enough.
2. Neon Scene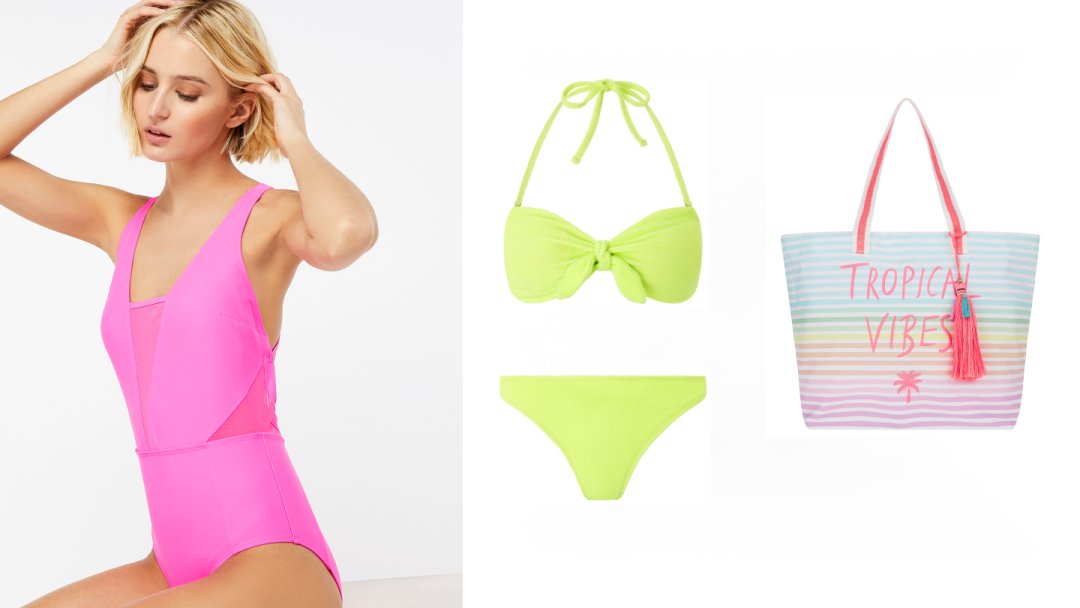 Shades at the ready? If you're all about standing out on the sands then trust us, these brights do it right. Mesh inserts bring rave-girl vibes to this neon swimsuit, or stick to colour-crush accessories with our rainbow beach bag.
3. Red Alert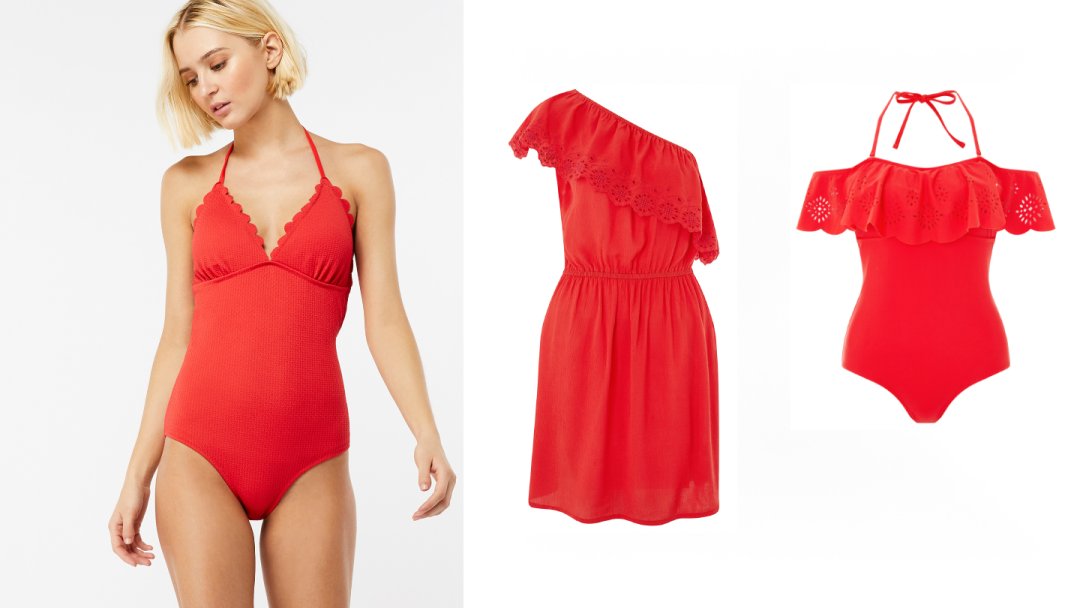 Nothing says 'look at me' like a pop of red, and being the hottest hue on the fashion radar, there's no doubt you need this fire shade in your holiday wardrobe. Crimson, tomato, pillar-box, it doesn't matter – just make sure you wear yours in monotone for major punch. Red swimsuits are the way to get hearts racing, while an asymmetric beach dress has minimal effort and max impact.
4. Gingham Girl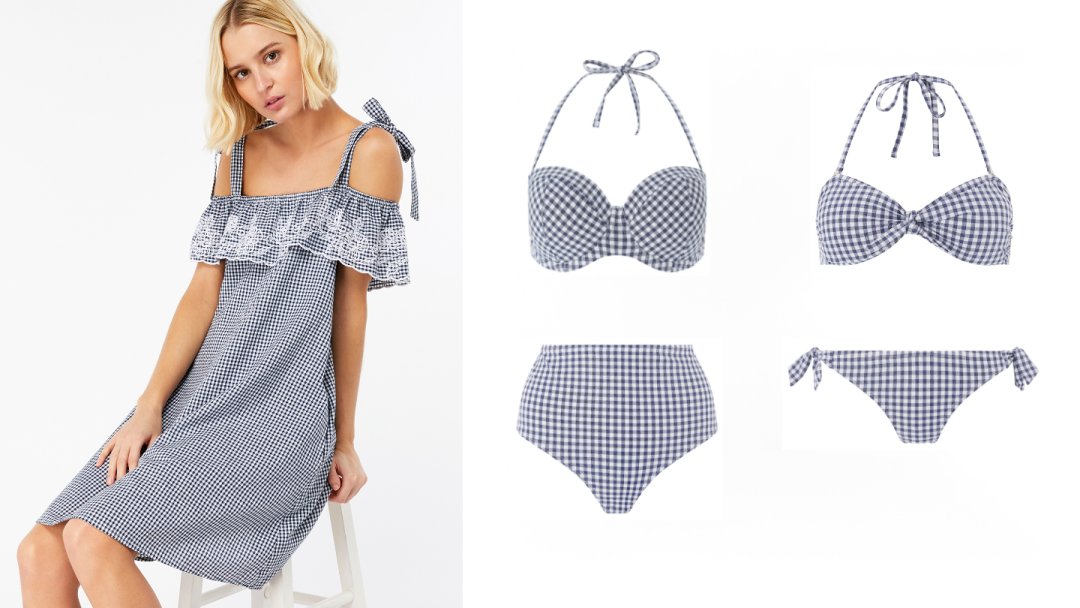 Gingham's major comeback deserves mad love on your next beach break, and our gorgeous checked styles are less picnic blanket, more retro pinup. Our gingham bikinis have the vintage vibes down – halter straps and high waists, tick. Plus, when things move from sunbathing to sightseeing, this embroidered gingham dress is the perfect throw-on pick.
5. Pineapple Crush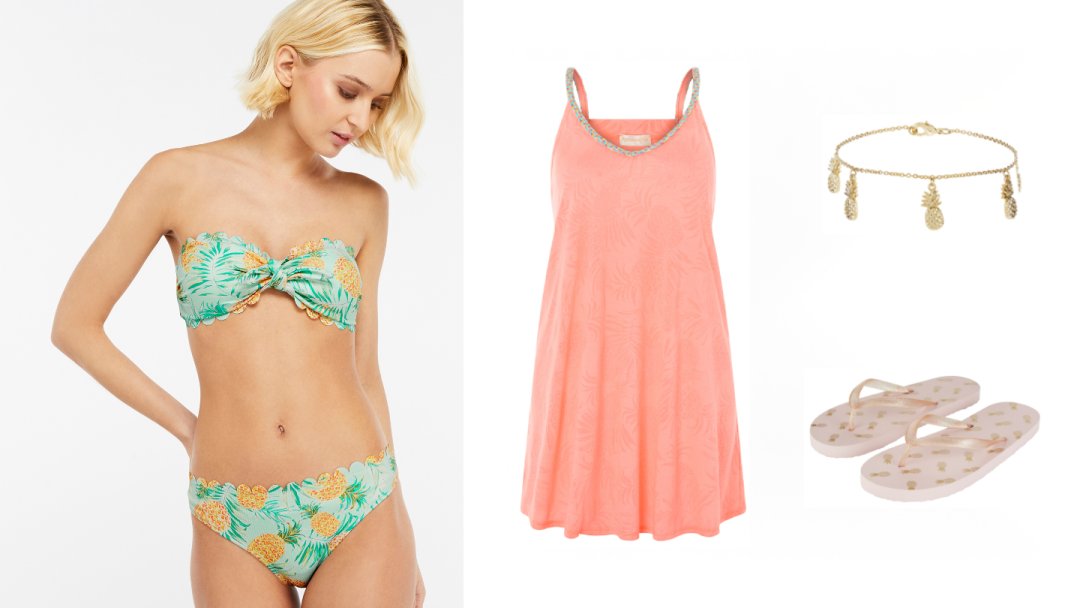 If you haven't gone mad for pineapples yet then, well, where have you been? There's no such thing as tropical vibes without this juicy motif, so rock it in a mega way with our pineapple bikini or breezy burnout dress. Want just a taste of the trend? A charm anklet or foil flip flops will take the look from the ground up.