If the thought of going on holiday is the only thing getting you through that sticky commute (heatwave + public transport = not a good look) then here's one more thing to lift your mid-summer spirits: our all-new arrivals for the beach. Ready, jet-set, go!
1. Ruffles All Round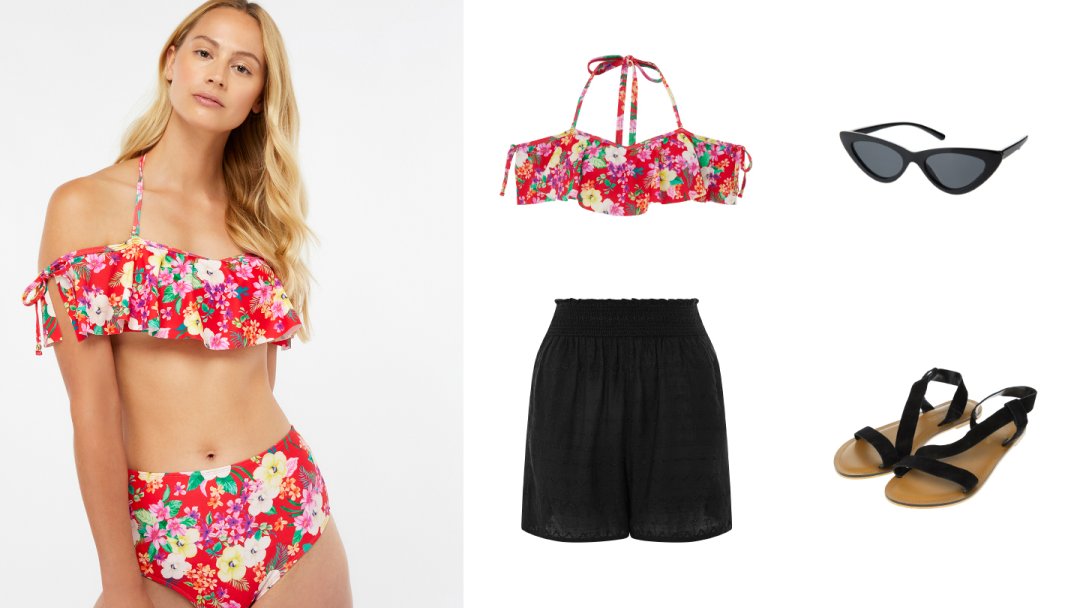 Ruffles have been doing the style rounds for a few seasons now so it only feels right to bring them to the beach. Printed with hothouse florals, this babein' bikini has been made all the more Insta-worthy with flirty frills and a high-cut waist. Add to the pin-up girl vibes with high-rise shorts and cat-eye sunglasses, finishing the look with a pair of simple sandals.
2. Floral Clash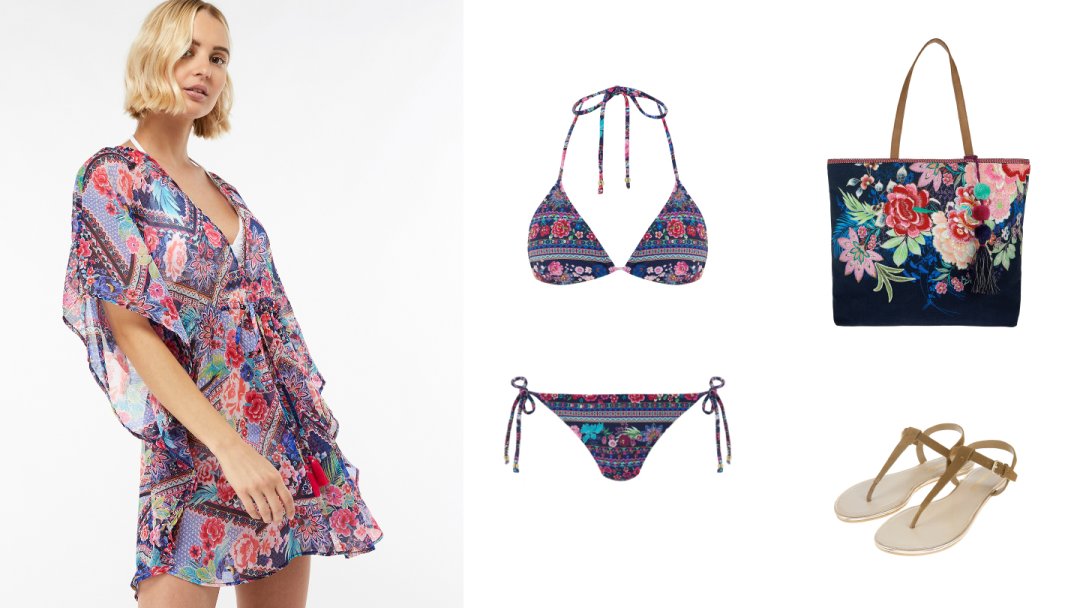 If you want to take your obsession with floral prints to the next level then this cool combo is definitely the way to do it. Make waves in a beach-ready bikini with mix-and-match florals, slipping into its co-ordinating kaftan when it's time to head to the bar. A printed tote bag brings a little extra boldness to the look, while plain tan sandals tone it down to a tee.
3. Poolside Siren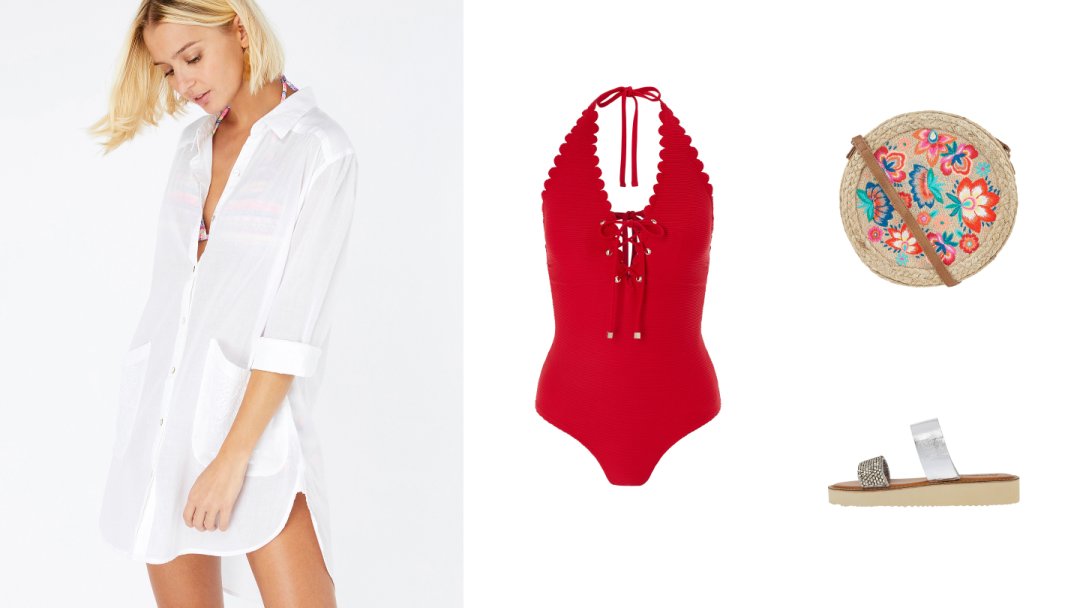 A red swimsuit = the easiest way to do poolside glamour. Opt for a plunging style with lace-up details and a low scooped back – we like it best worn with a breezy white shirt. Want to make the whole thing feel more now? An embroidered straw bag and chunky silver sliders are here to bring the look straight into SS18.
4. Blue Lagoon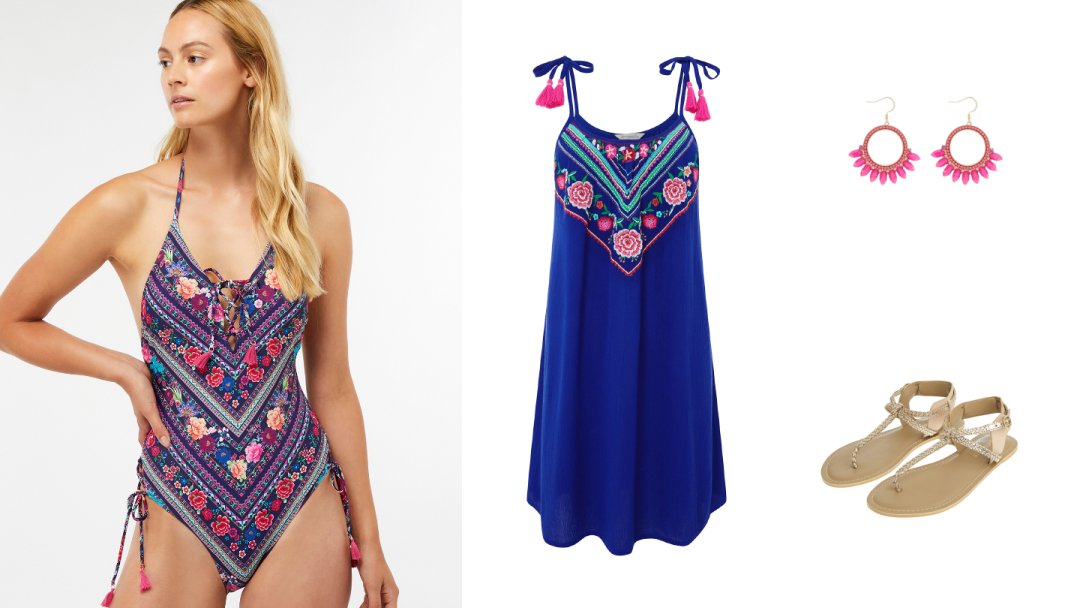 Want to match your surroundings? Blue is the hue you need. Choose a bloom-covered swimsuit in classic navy, and team it with a swishy sun dress in a cobalt colour palette. Statement hoops in hot pink will make the whole look pop, while gold sandals will rack up the glam points.
5. Reverse It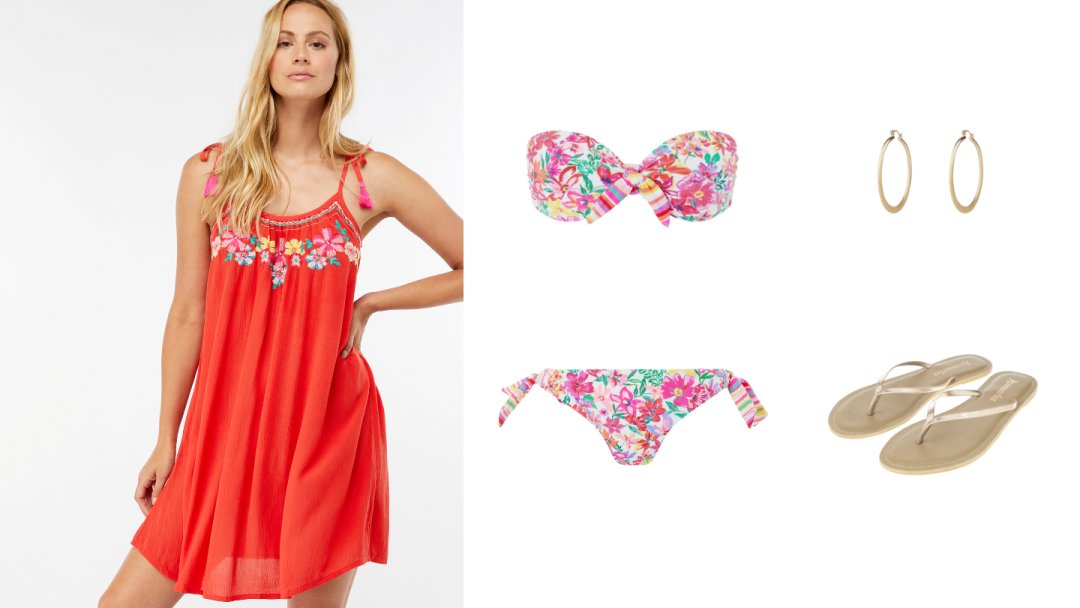 Only taking hand luggage with you? No biggie – pack a reversible bikini to save space *and* serve all the looks at that pool party you've been invited to. Throw on a bold sun dress (so much love for those embroideries) and luxe it up with gold hoops and matching sandals.