Summer's in – and it's time to throw some shade. From tiny lenses to mega frames, sunglasses are the ultimate accessory for warm-weather days, whether you're hanging out at home or jetting off abroad. Want to know how to choose the perfect sunglasses to suit your face shape? We've got you covered with our super-easy guide – you'll be serving those summer looks in no time.
Suss out your face shape

Knowing your face shape is a shortcut to picking out the most fire frames for you. The five main ones are sqaure, oval, oblong, round and heart
No idea what your face shape is? No worries, there are loads of ways to work it out. If you want to get super-technical, you can measure the key, defining areas of your face and scribble down the measurements as you go along: cheekbone to cheekbone, the width of your jawline, the length of your face and the width of your forehead.
Need a quicker way to figure it out? Grab an eyeliner pencil, head over to the mirror and draw the outline of your face onto it – simple!
Square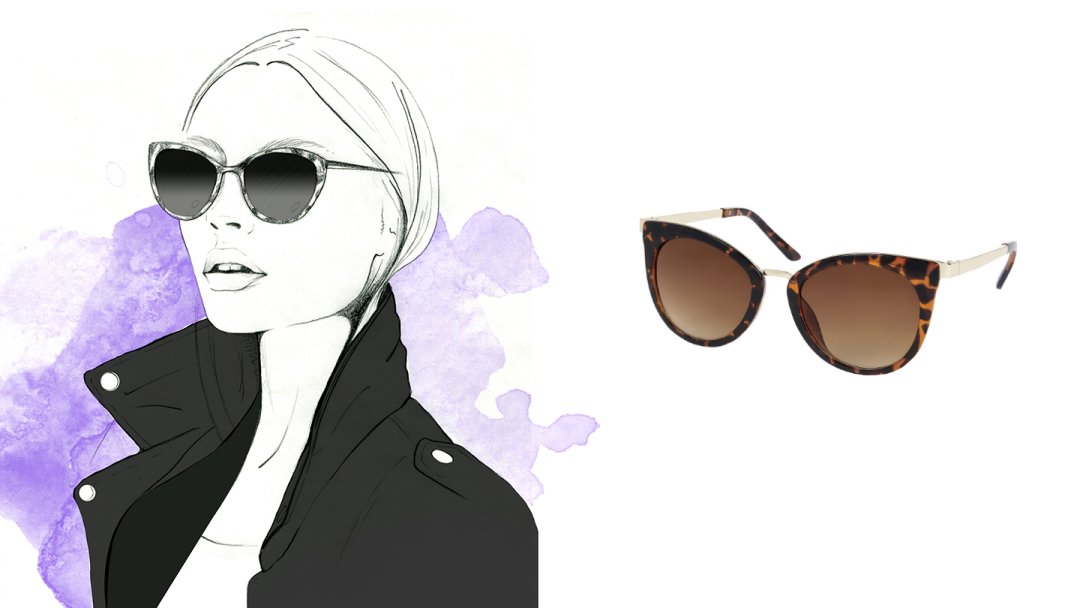 Square-shaped faces are usually characterised by a wide brow and jawline that are a similar width in appearance, plus a square or flat chin.
Your perfect sunglasses: Square-shaped faces look amazing in round sunnies. Opt for cat-eye pairs with that'll soften your features while adding a touch of old-school glamour.
Oval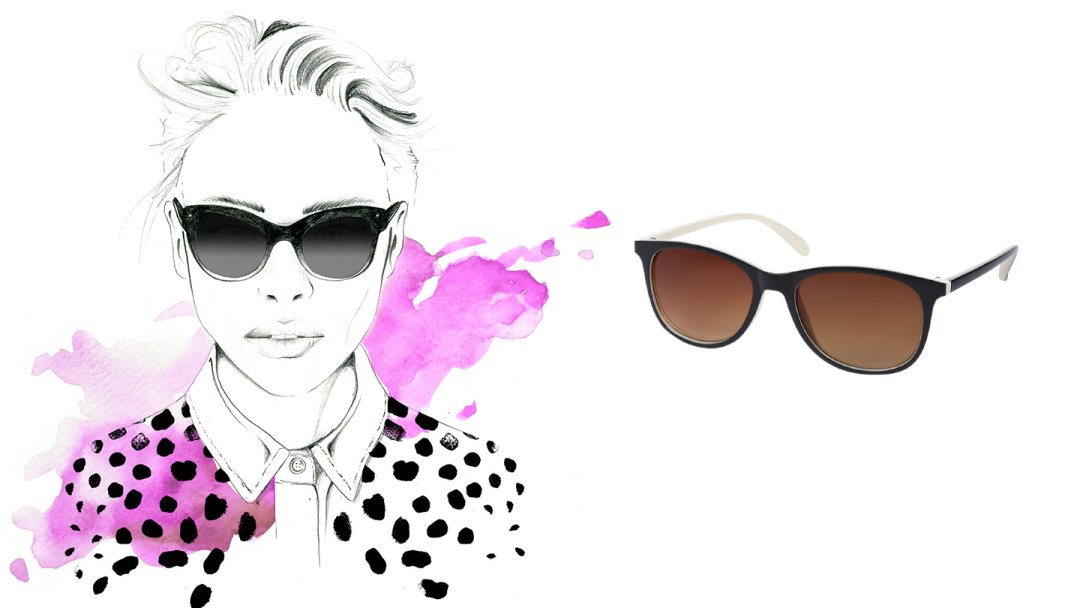 Oval faces are longer than they are wide, and your brow, cheekbones and jawline are pretty much equal in width.
Your perfect sunglasses: When it comes to oval faces, the choice is all yours because almost anything goes. This season, we're loving flat-top sunglasses that are classic, cool and won't swamp those babein' features.
Oblong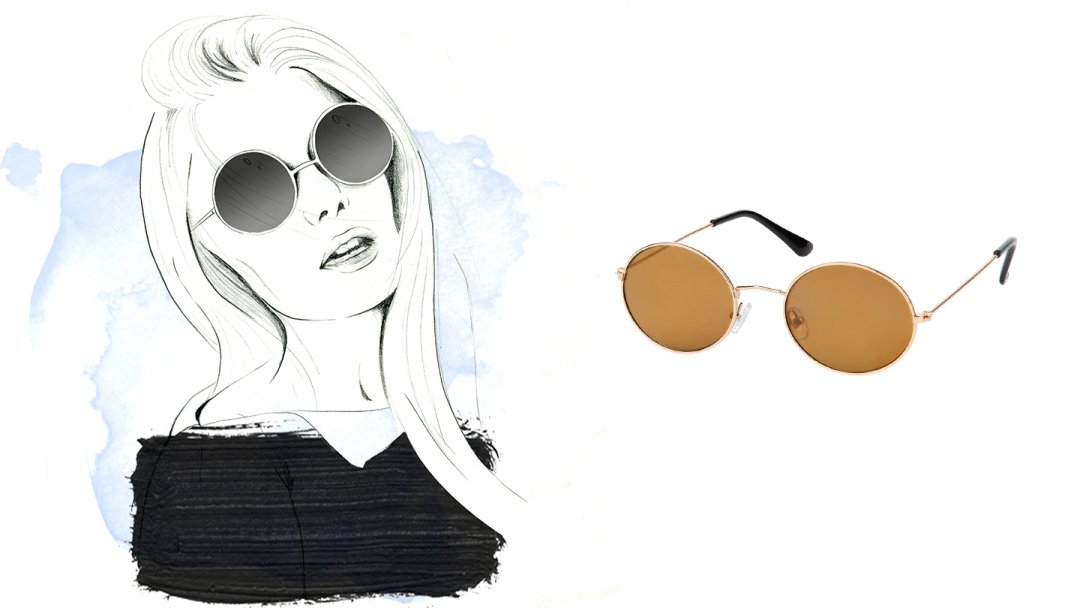 Oblong faces are generally longer than they are wide with a narrow width. Cheeklines and sides are usually straight, and chins can be pointed.
Your perfect sunglasses: Oblong faces work especially well with rounded frames. Choose a vintage-inspired pair that will flatter your bone structure while nodding to one of this season's key trends.
Round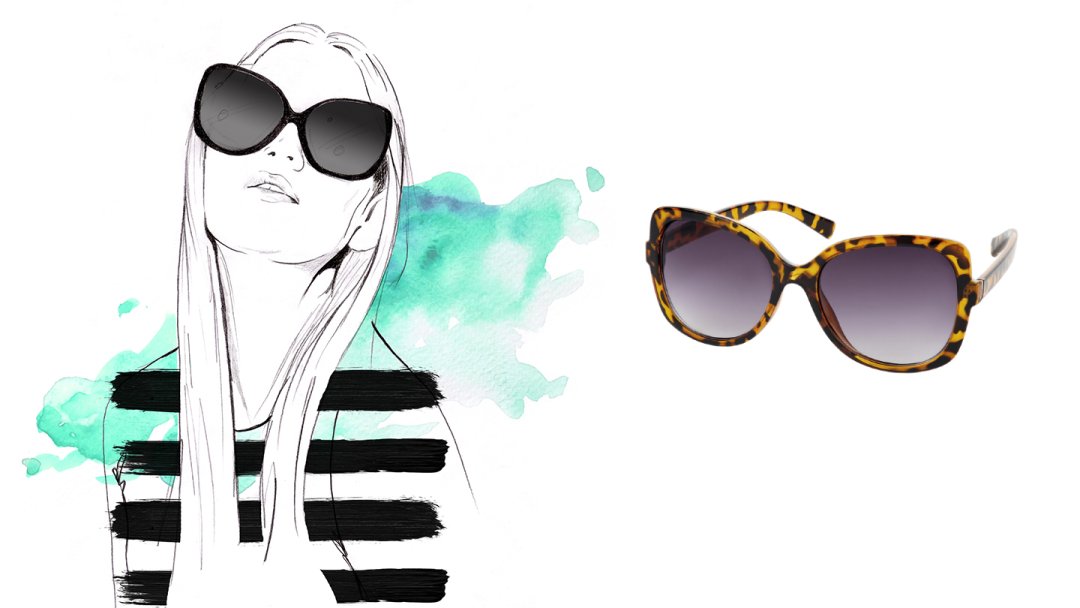 If you've got a round face, the height and width of your face will be around the same. Features are soft and cheekbones are usually the widest point.
Your perfect sunglasses: Angular lines look amazing on round faces, adding definition and accentuating those cheekbones. Think oversized square frames that'll give you some extra structure as well as serious glam points.
Heart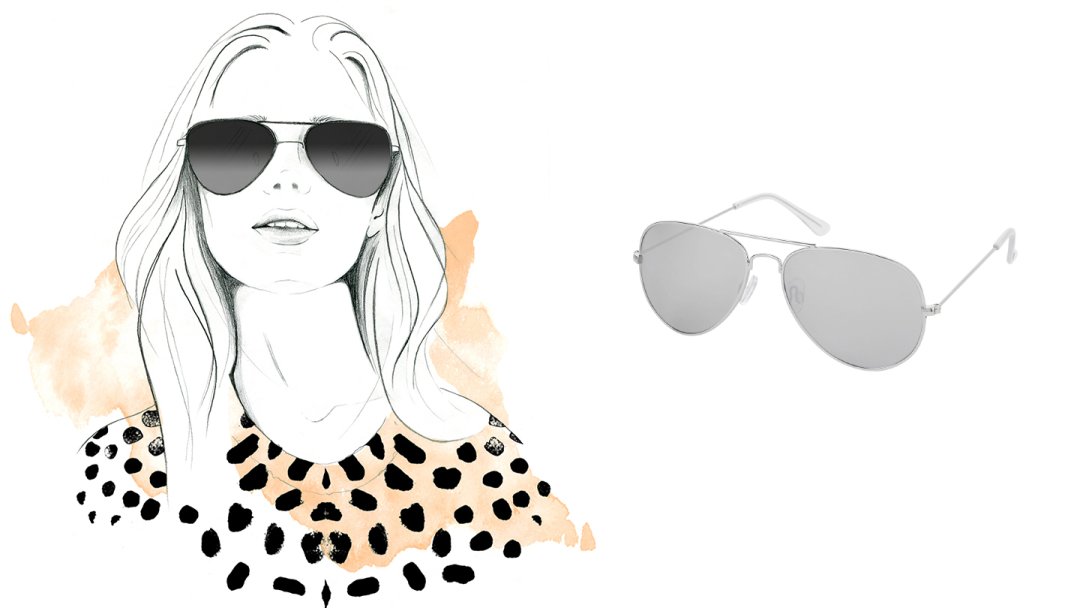 Heart-shaped faces are usually narrower at the chin and wider at the temples. Chins are noticeably pointed, and cheekbones taper into the jawline.
Your perfect sunglasses: Heart shapes should go for frames that mirror their face shape; narrower on the bottom and wider at the top – just like these too-cool aviators.
Read More
5 Catwalk-Approved Sunglasses for SS18
10 Hair Accessories to Style Up Your Strands
Illustrations by TWENTYTWO Design