This season, we're trusting our animal instincts. From leopard print to faux snakeskin, fashion is taking a turn for the wild as we enter AW18 and, the good news is, there's a myriad of ways to wear the trend that everyone's talking about. Want to start slow? Here are five animal-print accessories to go wild over…
1. The Leopard-Print Bag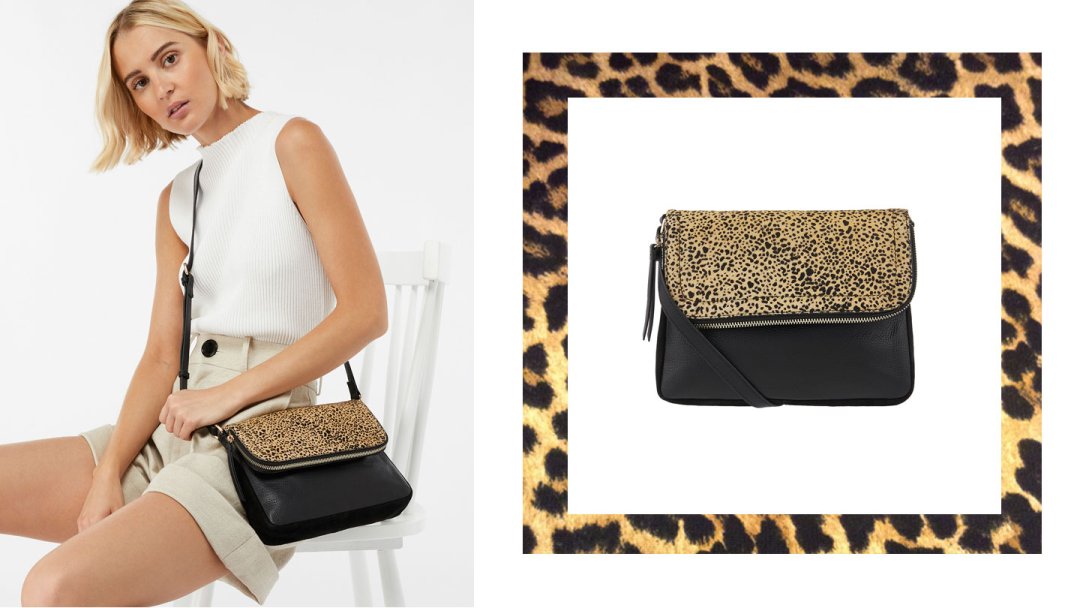 First up: the leopard-print bag. A contemporary classic that no new-season wardrobe should be without, this luxe leather design is textured with small-scale spots for a more modern take on animal styling.  Wear yours from AM to PM.
2. The Snakeskin Bag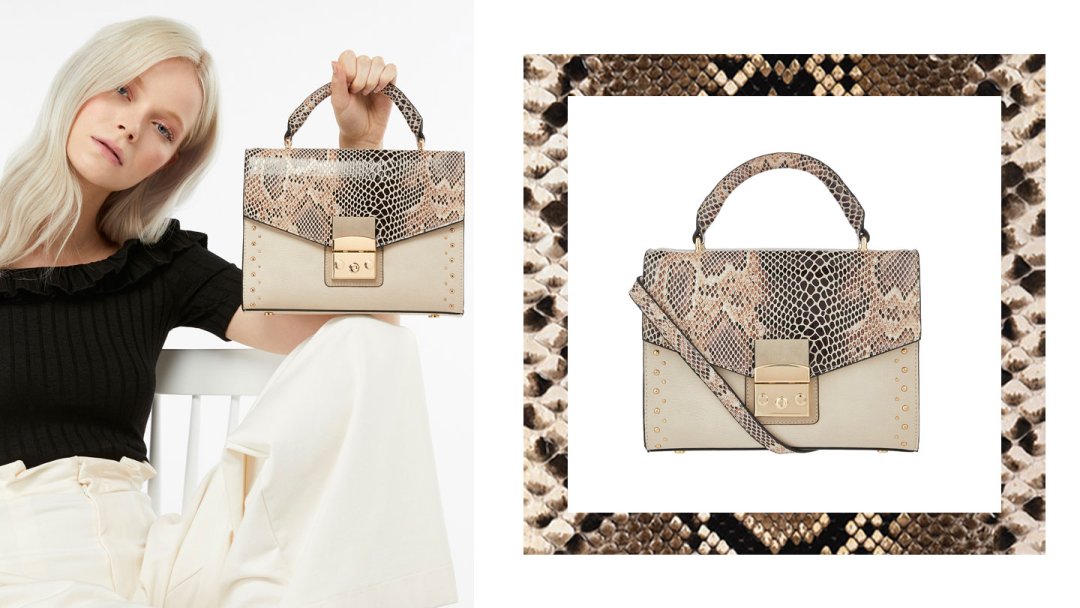 Leopard isn't the only print on the prowl. Snakeskin has also slithered onto the high street for AW18, and nude-hued designs are easily the most effortless way to tap into the trend. Case in point? This sleek, structured bag in off-white, complete with snakeskin styling and – for extra dose of glamour – gold-tone metal studs along the sides.
3. The Clashing Cross-Body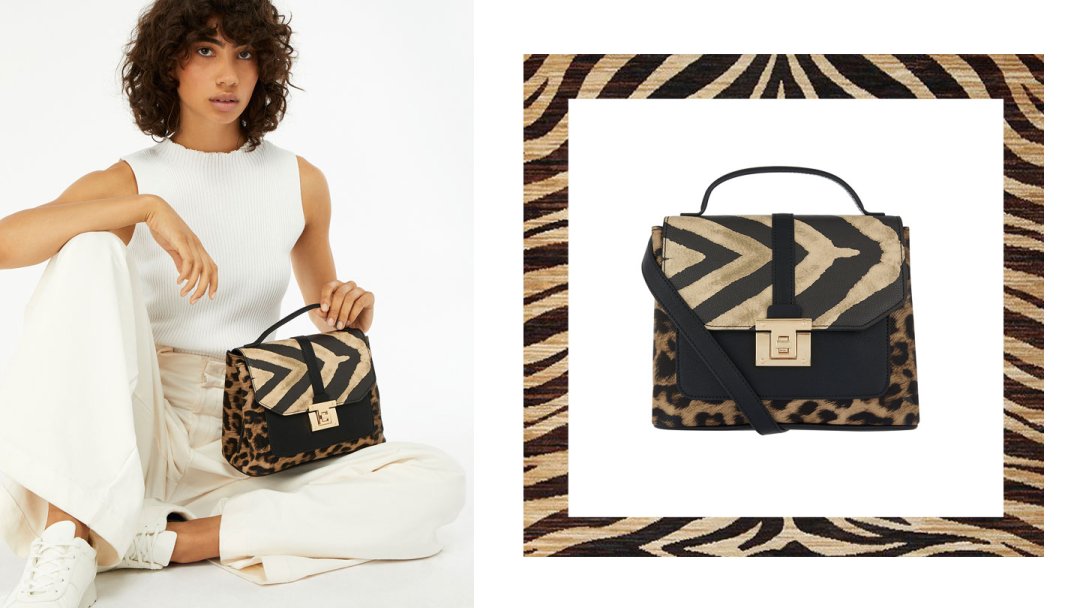 Why have one print when you could have two? Clashing leopard spots with zebra stripes, this cross-body bag stands out without straying into garish territory. A leather-look backdrop in clean black breaks up the boldness, giving you a new-season hero piece that's both fierce and instantly wearable. We love.
4. The Animal-Print Belt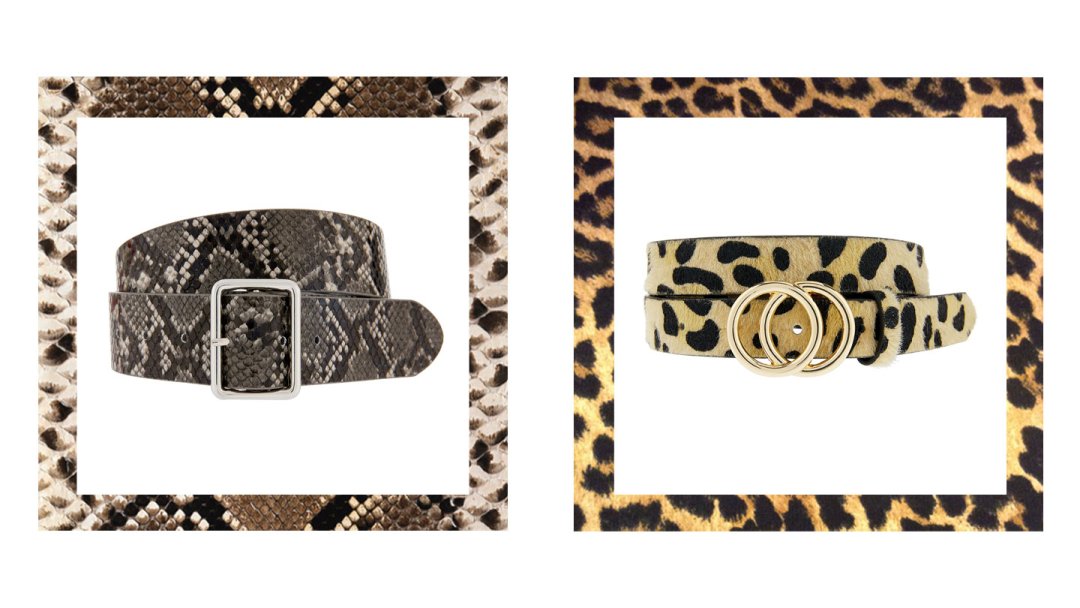 Blink and you'll miss it: animal-print belt are here to make the subtlest of statements for AW18. Whether you opt for leopard spots or faux snakeskin, these outfit add-ons are the quickest way to update your favourite pair of jeans. For easy glamour, finish with a white shirt and a pair of slip-on loafers.
5. The Leopard Satchel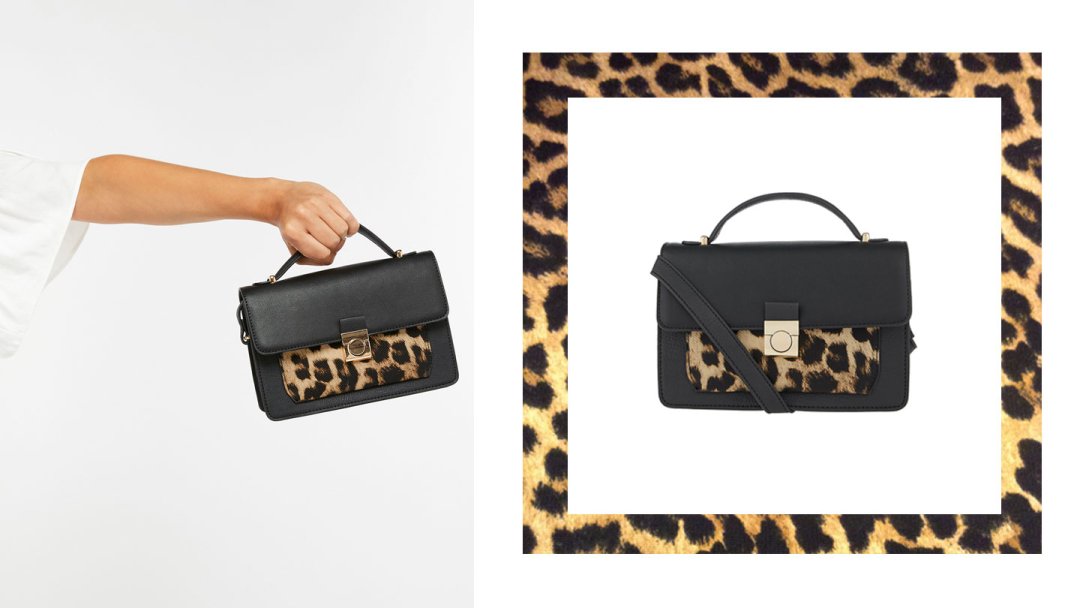 If satchels still feel a little too schoolgirl for your liking then there's a simple way to get them looking a little more adult-appropriate: just add animal print. A downsized version of the classroom classic, this boxy black number is patterned with leopard spots for a more grown-up aesthetic. Let yours take you from work to the weekend.
Read More
3 Ways to Wear Rainbow Brights
3 Resin Earrings We Can't Stop Thinking About 
10 Leopard Print Buys to Lust Over