Ready to master the art of adornment? From delicately-designed hoops and jackets to studs with light-catching sparkles, we're here to show how to style multiple piercings and re-create the Instagram trend that everyone's talking about: the curated ear.
1. Hoops & Jackets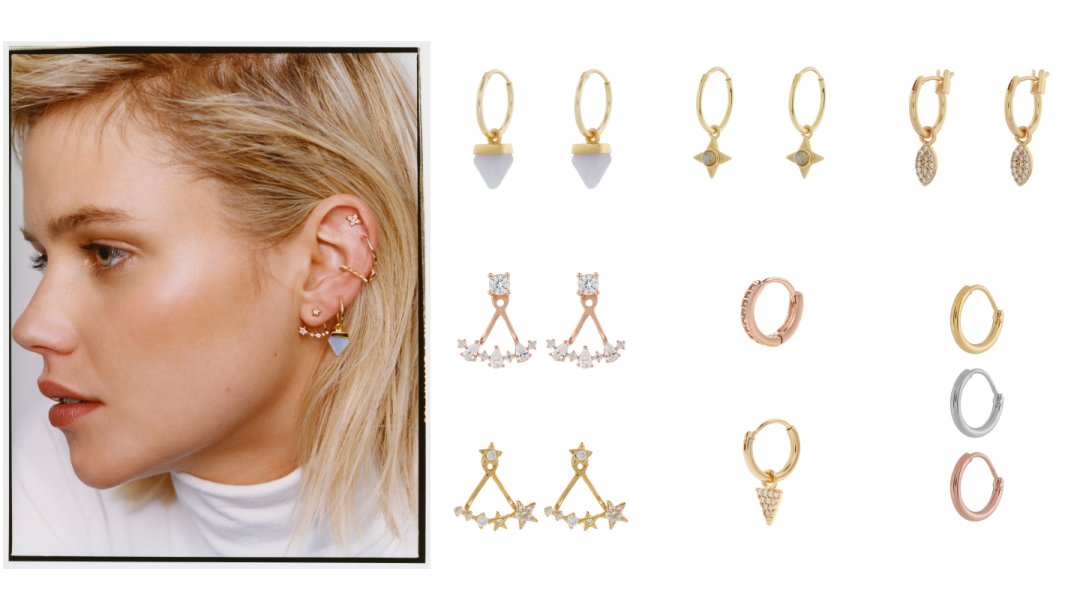 .
Inspired by star clusters and cosmic constellations, this season's hoops and jackets are all about the ethereal. Mirror the mood of the night skies with small, dainty pieces plated in gold, and set with semi-precious stones and tiny, twinkling cubic zirconia gems. Want to elevate the look even further? Mix and match with luxe rose gold and platinum picks for something that feels completely effortless.
2. Silver Tones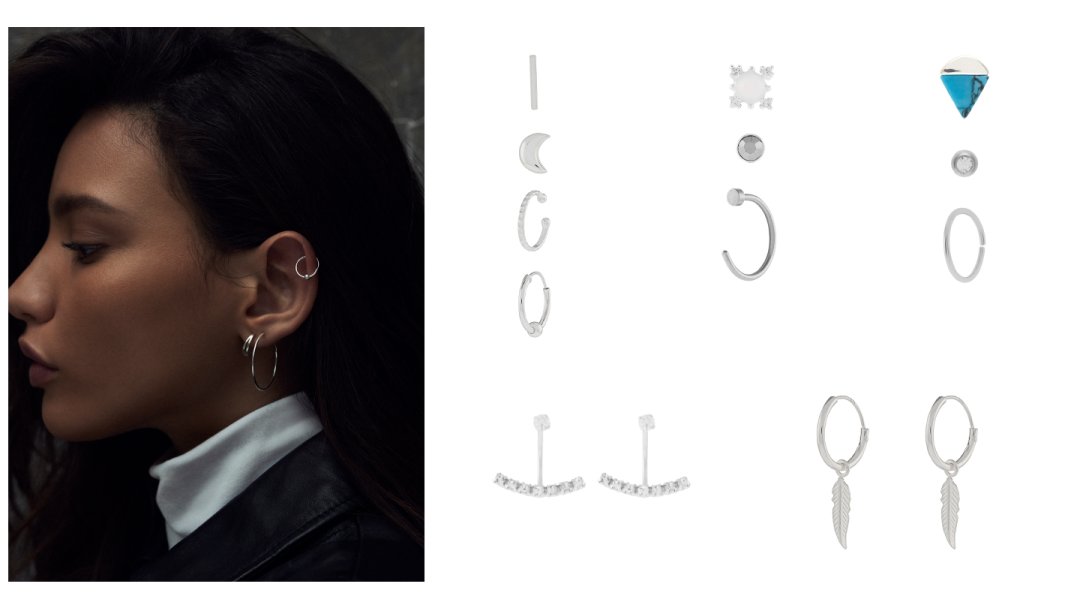 Don't want things to feel too overcrowded? Stick to sleek silver metals in understated styles – think barely-there hoops in down-sized designs, small-scale studs and symbolic icons, and ear jackets with subtle sparkles. The less-is-more rule applies here: pick out two or three of your favourite pieces to wear only on your lobes and cartilage piercings.
3. Studs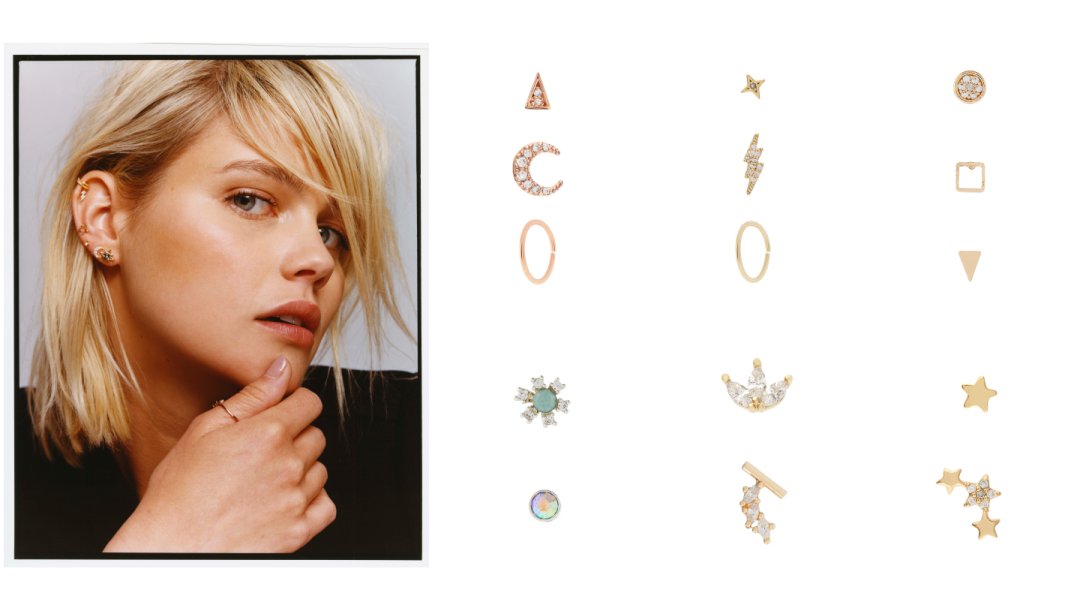 Having shaken off their grungy connotations, multiple studs are easiest way to embrace the curated ear trend. From modern geometric shapes to celestial styles that shimmer and shine, these fashion favourites are perfect for wearing across your lobes. Punctuate the look with mini hoops and ear crawlers to save it from looking too 'done'.
Read More
The Premium Earrings You Can Always Rely On
3 Resin Earrings We Can't Stop Thinking About
How to Layer Jewellery for Everyday Luxe