Showcasing beautiful plated metals, sterling silver styles and sparkling crystals from SWAROVSKI®, our exclusively-designed earrings are here to elevate the every day. Need to know more? Here are the premium pieces you can always rely on…
Z for Accessorize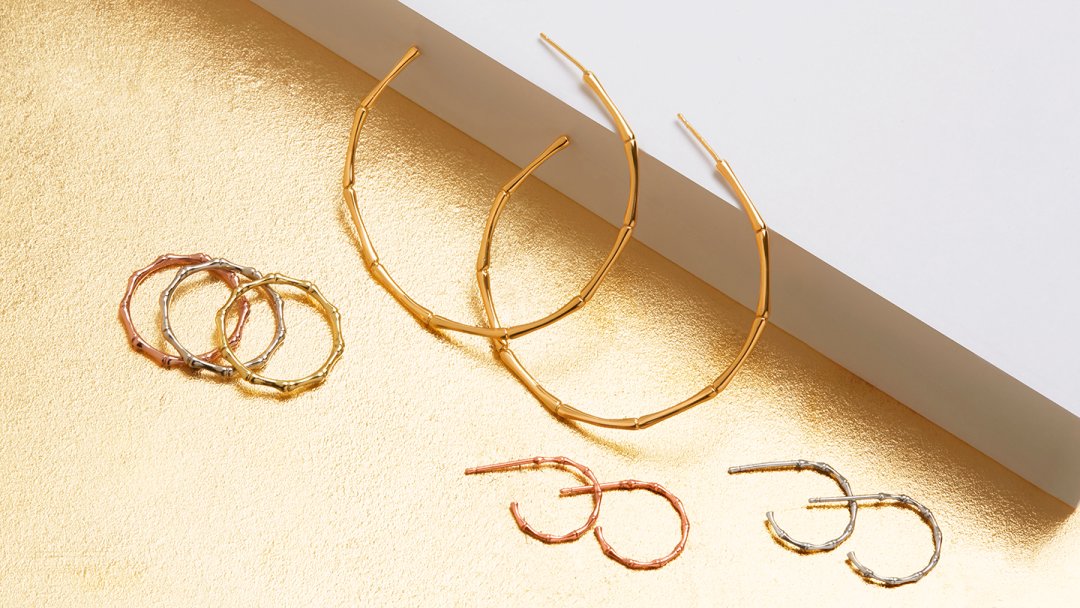 Ceeated by Zara Simon, our Z for Accessorize collection is filled with gold-, rose gold- and platinum-plated pieces, from statement-making styles to minimalist must-haves. But what exactly does 'plating' mean? In short, it's the process of bonding a very thin layer of gold (or platinum) over another metal, giving it a luxe, high-gloss shine, while adding to its durability. This gives it the look of solid gold while eliminating the metal's natural softness and weakness, resulting in precious pieces that were made to be worn for years to come.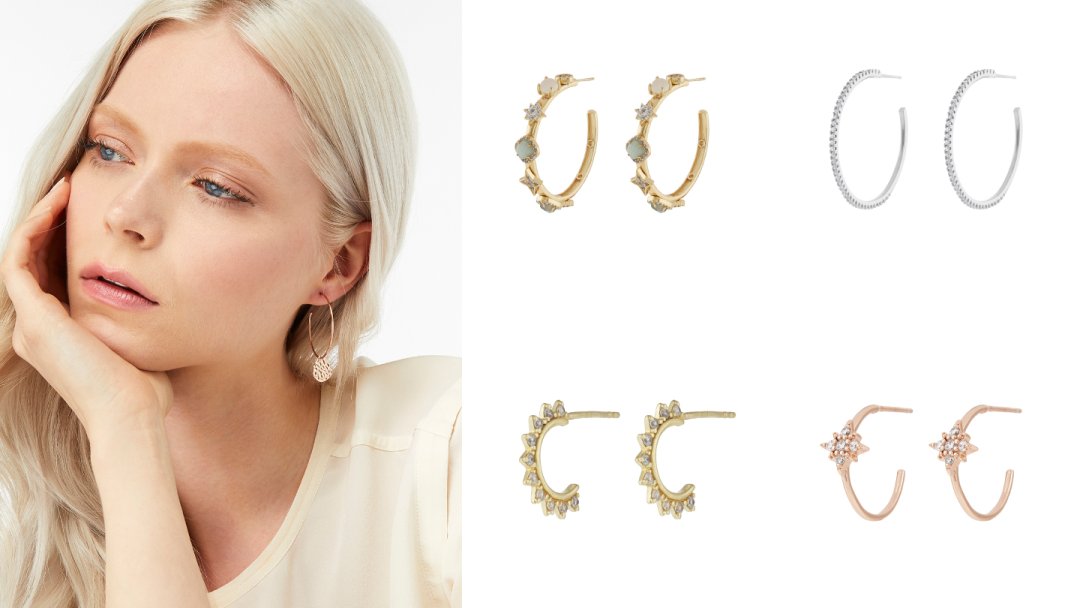 Sterling Silver
Barely-there hoops, dainty pieces and long-drop designs: when it comes to earrings, sterling silver is the one for long-lasting style. It's made from 92.5% pure silver (reflected in the 925 hallmark) and mixed with copper alloys to add strength and durability to the otherwise soft metal, making it less easily marred, damaged or bent.  Plus, unlike jewellery that's made with nickel, brass or other materials, sterling silver doesn't contain any metal additions that can cause an allergic reaction, meaning it's the perfect choice for sensitive skin.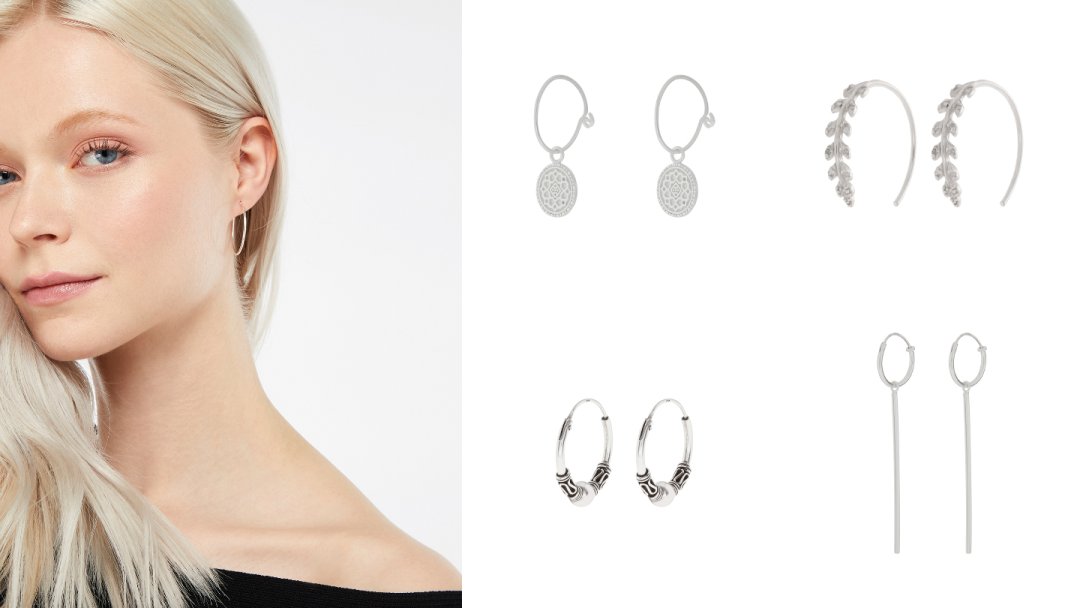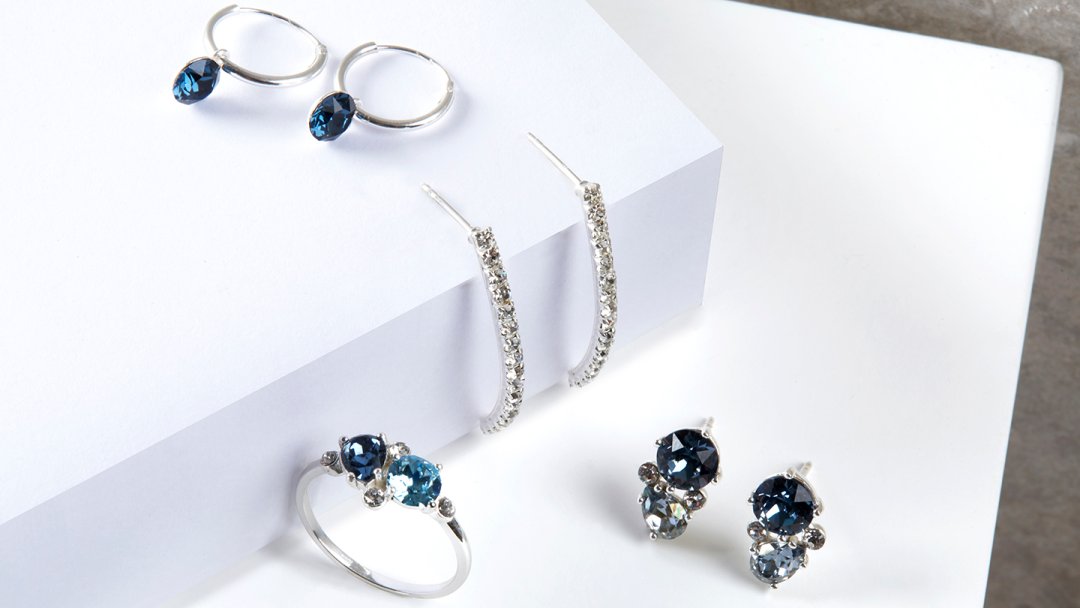 Set in sterling silver, or plated with gold or rose gold, these perfect pairs are all about the sparkle – and it's all thanks to the embellishment. Each one is adorned with light-catching crystals from SWAROVSKI®, crafted from quartz, sand and minerals (the exact proportions remain a closely-guarded secret) and precision-cut for a multi-faceted finish. From studs and hoops to dazzling drops, we think these glistening styles are the ones to wear from day to dark.